Are Gluten-Free Foods Better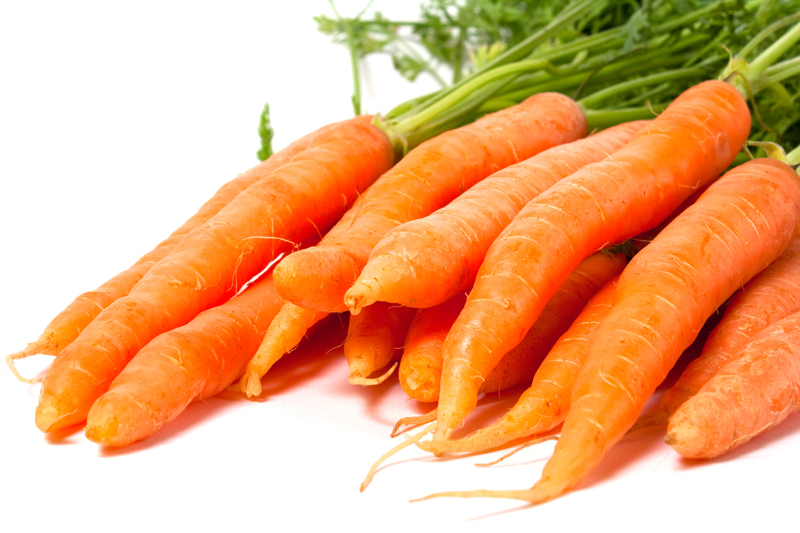 Should Gluten-free foods be part of a
healthy diet
? They certainly are all the rage. Many supermarkets and health food stores have entire aisles devoted to gluten-free breads, crackers, cookies, cake mixes and other processed foods.
There is even "gluten-free" dried fruit and bottled water on the market, which is pretty amusing since gluten is a protein composite found only in wheat, rye, barley and other grains and is never found in fruit, dried or otherwise, or in pure H2O.
Obviously, unscrupulous food marketers have found a goldmine in promoting "gluten-free" labels. This is not the first time marketers have taken advantage of a popular idea to increase their bottom line. In fact, it's all too common.
Celiac Disease
Of course, celiac disease is a very serious condition. If left untreated, it can lead to anemia, osteoporosis and an increased risk of lymphoma and people diagnosed with celiac disease should absolutely avoid foods containing gluten.
But diagnosis is the key. According to a National Institutes of Health
study
, less than seven tenths of one percent (1 out of 141) of the population suffers from celiac disease. However, surveys show that many people on a gluten-free diet are self-diagnosing and are not really sensitive to gluten. They just believe they are.
The most common symptoms of celiac disease include bloating and gas, changes in bowel movements, loss of weight and fatigue. These symptoms are also common to many other health concerns other than celiac disease that have nothing to do with gluten. These very same symptoms can also be the product of an unhealthy lifestyle – poor diet, lack of exercise, etc.
Before self-diagnosing and getting on the "gluten-free diet" bandwagon, be sure to get proper tests done by a physician to make sure you're doing what's best for your health. A "gluten-free diet" may be essential for people with celiac disease, but for most people it can be unnecessary, unhealthy and an incredible waste of money.
Importance of Whole Grains
Whole grain foods
, such as breads and cereals, play a vital role in a healthy diet. They are an excellent source of protein, complex carbohydrates, healthy fats, vitamins B and E and essential minerals. Studies show that eating three daily servings of whole grains can reduce the risk of heart disease and diabetes by more than 25%, stroke by as much as 37% and cancer of the digestive system between 21 and 43%. Whole grain foods also help support healthy weight loss and weight management.
Yet, according to a Minnesota Department of Health
report
, only 4% of American adults and children over the age of 12 consume an adequate amount of whole grains each day.
Why Choose Whole Grain Foods
Gluten-free foods, for many individuals, are unnecessary and expensive. They can also be unhealthy. Most gluten-free products on the market provide significantly less protein than more conventional whole grain foods and, to help improve the taste, gluten-free foods are often loaded with unhealthy fats, sugars and salt. So, in many ways, by choosing gluten-free foods rather than healthier whole grain foods you could be trading one set of problems for another and paying a lot more in the process.
If you think you have celiac disease, get a proper diagnosis and, if so, make the necessary changes to your diet. If you're not willing to be diagnosed or get a healthy diagnosis, be sure to make eating at least three servings a day of whole grain foods part of your
healthy eating plan
.
You may also want to check out my free
Natural Health Newsletter
.
Click here for the
Site Map
.
Articles you might also enjoy:
Healthy Living Tips
Best Weight Loss Exercises
10 Ways to Prevent Breast Cancer
Heart Disease Symptoms for Women
To subscribe to the Natural Health Newsletter, just enter your email address in the subscribe box at the bottom of this page.
© Copyright by Moss Greene. All Rights Reserved.
Note: The information contained on this website is not intended to be prescriptive. Any attempt to diagnose or treat an illness should come under the direction of a physician who is familiar with nutritional therapy.


Editor's Picks Articles
Top Ten Articles
Previous Features
Site Map





Content copyright © 2019 by Moss Greene. All rights reserved.
This content was written by Moss Greene. If you wish to use this content in any manner, you need written permission. Contact Moss Greene for details.