Recipe for Herbal Honey Cough Syrup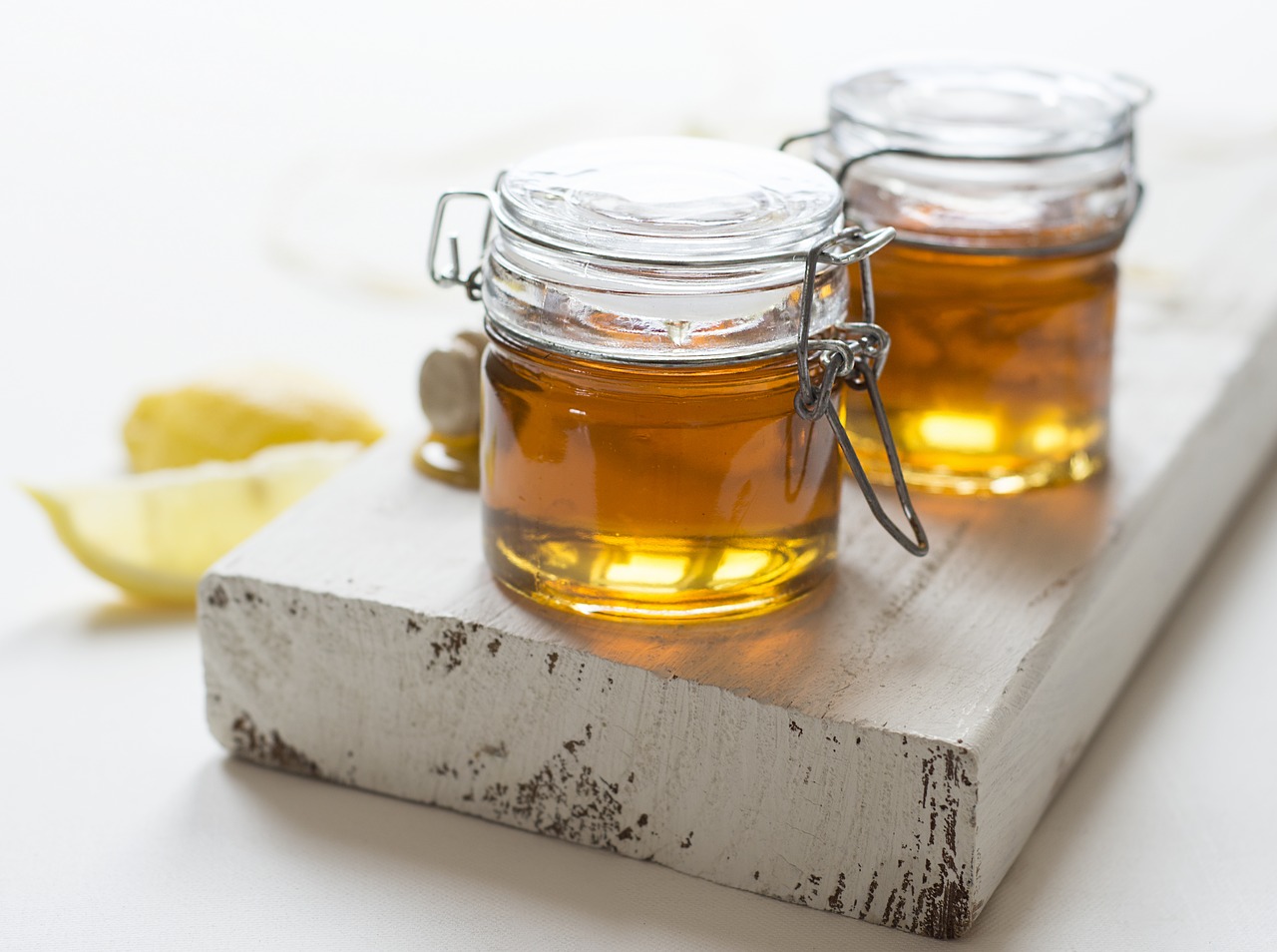 Honey is a natural sweetener that has been used for both food and medicine for thousands of years. One of the most common ways that it is used is as a cough syrup. Honey is a mild expectorant and it also soothes irritated membranes. It also tastes great!
Sure, you can easily eat a spoonful of honey straight off the spoon when you're not feeling well, or you can even stir some into a cup of herbal tea. However, this syrup is increases the medicinal value of the honey. Both rosemary and thyme have also been used for respiratory complaints. The lemon, orange, and spearmint have all been added to flavor the syrup and make it even more delicious. The cinnamon stick is also added for flavor, but it also contains antimicrobials that can help you fight off whatever it is you have.
Herbal Honey Cough Syrup Ingredients:
3/4 cup liquid honey (raw is best)
1 teaspoon dried, chopped lemon peel
1/2 teaspoon dried, chopped orange peel
1 teaspoon dried rosemary
1/2 teaspoon dried thyme
1/2 teaspoon dried spearmint
1 small cinnamon stick
Instructions:
Pour the honey into a clean, sterilized jar that has a tight-fitting lid, such as a mason jar.
Stir in the lemon peel, orange peel, rosemary, mint, and spearmint. Just before sealing, place the cinnamon stick inside the jar just before sealing.
This recipe will keep for several weeks if stored in a cool, dry place. Your best bet is to plan it in a cabinet away from the hot stove or oven.
For best results, let the mixture sit for 24-48 hours before you start using it so that the flavors can meld together.
To use this syrup, take 1/2 teaspoon three times a day straight off the spoon. If you don't want to eat it straight, stir the 1/2 teaspoon into a cup of hot water or herbal tea. This tastes especially good with chamomile tea. Remember that this recipe in no way takes the place of medical advice. Be sure to seek help from your doctor if you have a cough.
Buy High Quality 100% Pure Raw Honey on Amazon
You Should Also Read:
Natural Ways to Boost the Immune System
Best Ways to Use Honey for Health
Get to Know Turmeric


Related Articles
Editor's Picks Articles
Top Ten Articles
Previous Features
Site Map





Content copyright © 2023 by Katherine Tsoukalas. All rights reserved.
This content was written by Katherine Tsoukalas. If you wish to use this content in any manner, you need written permission. Contact Katherine Tsoukalas for details.