How to Use Tea Tree Oil for Health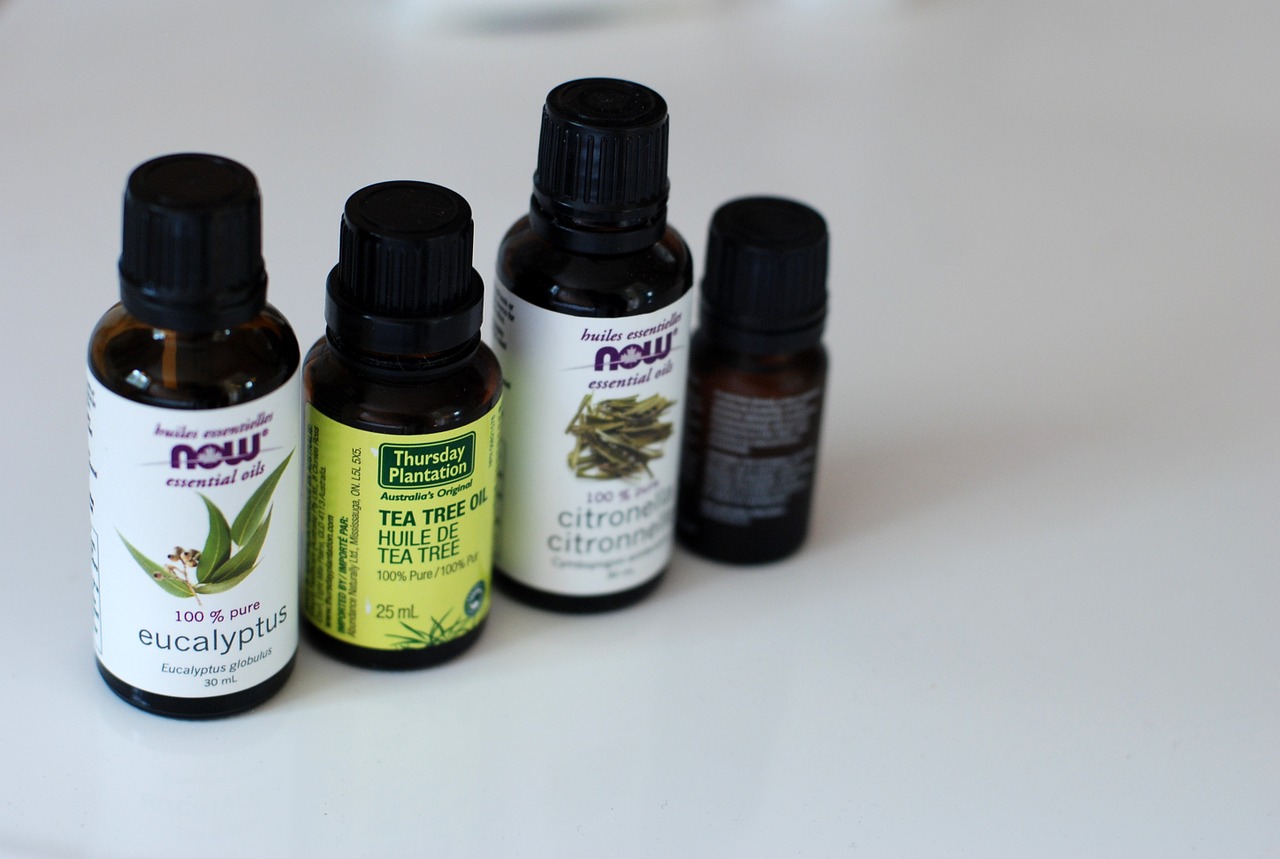 Tea tree oil is an extremely powerful essential oil that has a number of different uses. It is most well-known for its antiseptic properties, which make it great for treating wounds. However, it can also be used as a homemade cleaning product, a topical treatment for skin issues, and more. To learn about the many uses of this oil, keep reading below!
Cleans Cuts and Infections
Thanks to its antiseptic properties, tea tree oil is an essential ingredient in any homemade wound treatment. Mix the tea tree oil with some lavender oil for an even more effective treatment. Be sure to wash out your wound with water and hydrogen peroxide first. Then, use the tea tree treatment and cover it with a bandage.
Gets Rid of Acne
One of the most effective home treatments for acne is tea tree oil. A recent study found this oil to be just as effective at treating acne as benzoyl peroxide. However, it does not have any of the same negative side effects like red, dry, and peeling skin. Use tea tree oil to make a gentle face wash to treat and zits you have. Combine five drops of oil with two teaspoons of raw honey. Scrub it on your face, leave it for a minute, and then wash it off.
Promotes Oral Health
Since tea tree oil can kill off bad bacteria and soothe inflammation, it is perfect for treating many oral health conditions. It can reduce tooth decay and bleeding gums. You can use this oil in your homemade toothpaste and mouthwash. To make a homemade toothpaste, combine coconut oil, tea tree oil, and baking soda.
Heals Eczema and Psoriasis
Because tea tree oil can be used to relieve inflammation, swelling, and redness of the skin, it is very effective as a natural treatment for eczema and psoriasis. You can create a lotion with the oil to soothe your eczema or reduce your psoriasis.
Controls Mold
You can also use tea tree oil to get rid of any mold and other bad bacteria in your home. To do this, use an essential oil diffuser to diffuse the oil into the air around your home. You can also spray tea tree oil cleaner in areas where mold grows frequently like your washer, dryer, dishwasher, shower curtains, and toilet.
Promotes Healthy Hair

This oil is also very good for improving the overall health of your scalp and hair. It can be used to soothe irritation, remove dandruff, and get rid of lice. You can buy a shampoo that contains tea tree oil or make your own with the essential oil, coconut milk, aloe vera gel, and other essential oils.

Kills Toenail Fungus and Ringworm

Tea tree oil can also be used to kill fungal infections and parasites, which makes it great at treating ringworm, toenail fungus, and athlete's foot. It can even be used to treat and remove warts. For all of these conditions, simply put a little tea tree oil directly on the affected area with a cotton swab.

Tea tree oil is a must-have essential oil for any home. It can be used to treat wounds, clear up skin conditions, clean your home, and more. With so many different ways to use this oil, you can't go wrong.

Buy Jason Cosmetics Pure Tea Tree Oil on Amazon
You Should Also Read:
Recipe for Tea Tree Oil Spray
How to Use Tea Tree Oil for Natural Haircare


Related Articles
Editor's Picks Articles
Top Ten Articles
Previous Features
Site Map





Content copyright © 2023 by Katherine Tsoukalas. All rights reserved.
This content was written by Katherine Tsoukalas. If you wish to use this content in any manner, you need written permission. Contact Katherine Tsoukalas for details.