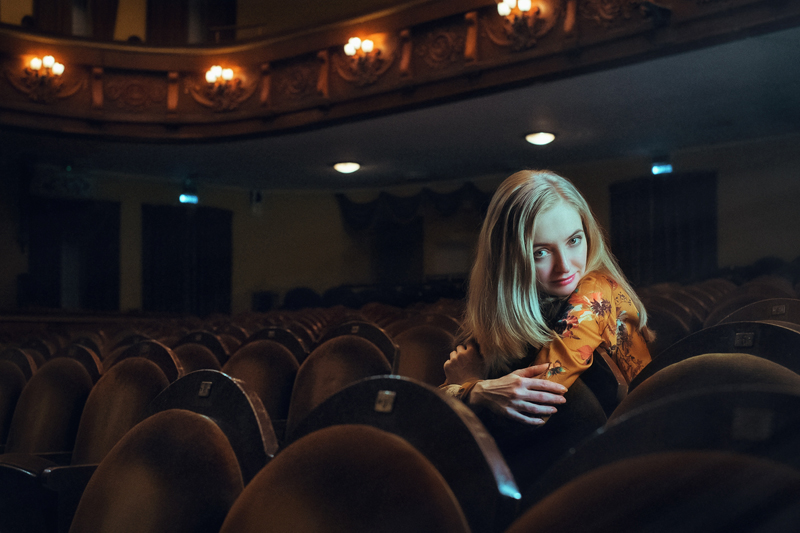 Andre de Toth did not live for his work. He refused to be bound by long-term contracts and as a result, has fewer credits than his fellow Hungarian émigré Michael Curtiz. When de Toth was not working on a film, he painted, sculpted, raced cars, flew planes, and carried on a series of love affairs that resulted in seven wives and 19 children. His motto in life was "Don't be careful; have fun" and the fact that he had only one eye did not deter him from directing "House of Wax" (1953) in 3-D.

De Toth's independent streak kept him off the A-list but he did not seem to mind being offered second-tier, low-budget films. De Toth was proud of his efficiency as a director. When the shooting schedule was reduced on "Crime Wave" because he would not cast Humphrey Bogart, de Toth finished principal photography in 13 days.

The length of the finished film is also compressed at 74 minutes. This may be one of the reasons de Toth insisted that Sterling Hayden play Lt. Sims. Hayden's physical presence (he was 6'5") visually expresses the power he holds over the lives of others, instantly and without excess dialogue. De Toth and his cinematographer Burt Glennon also situate the camera below Hayden in most scenes, further emphasizing his bulk and authority as he dominates the frame.

Most of "Crime Wave" was filmed on location in Los Angeles, including the detective bureau at City Hall where the fictional Sims has his office. Sims is investigating the murder of a police officer during a gas station robbery committed by three escaped convicts. One of the assailants is shot and makes his way to the home of Steve Lacey (Gene Nelson), an ex-con trying to go straight. Lacey calls the police when the man dies but Sims is convinced that Lacey was in on the heist. Lacey and his wife (Phyllis Kirk) are taken hostage by the two felons on the run (Ted de Corsia and a young Charles Bronson). They plan to use Lacey as the getaway driver in a major bank theft but the relentless Sims is on their trail.

Despite the lurid way "Crime Wave" was publicized ("Before your shocked eyes—the city blasted sin-side out!" screams the studio poster), it is a surprisingly quiet film shot in a documentary style. The only flamboyant performance is given by Timothy Carey, one of the most eccentric character actors to ever grace the screen. Jay Novello, playing the alcoholic vet who extracts bullets out of crooks as a sideline, is superb. Sterling Hayden's performance convinced Stanley Kubrick to cast him in "The Killing", another classic noir. The beauty of the black-and-white photography is another reason why "Crime Wave" has endured.

"Crime Wave" was released in 1954. It is available on DVD and Amazon Video. I watched the film at my own expense. Review posted on 4/21/2018.

You Should Also Read:
Blood on the Moon (1948) Film Review


Related Articles
Editor's Picks Articles
Top Ten Articles
Previous Features
Site Map





Content copyright © 2023 by Angela K. Peterson. All rights reserved.
This content was written by Angela K. Peterson. If you wish to use this content in any manner, you need written permission. Contact Angela K. Peterson for details.