Blood on the Moon (1948) Film Review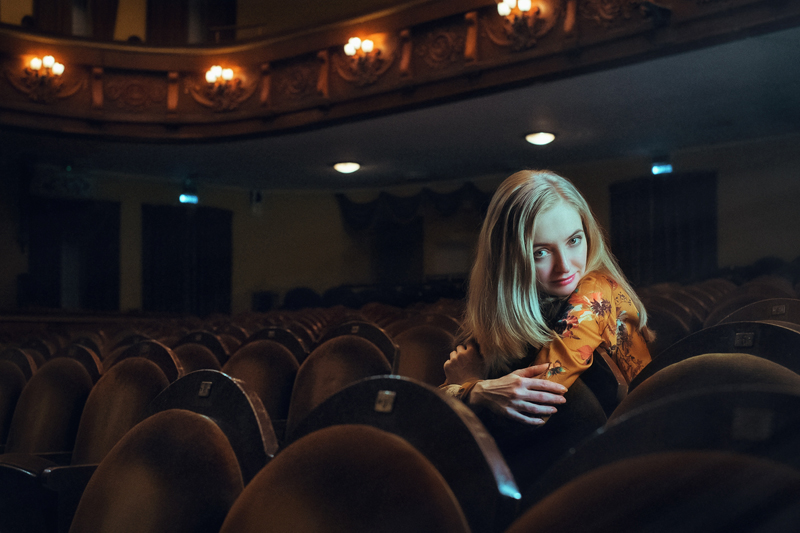 Screenwriter Lillie Hayward was a reliable craftsperson, not a star. She won no awards but worked steadily from the time she entered the business in 1919 until she retired in the mid-1960s. Hayward was known primarily for action films and she is one of the few women in the studio era to write Westerns. In 1948, she adapted Luke Short's novel, "Gunman's Chance" for director Robert Wise and in his words "did a damn good job."

Retitled "Blood on the Moon", the story was filmed by Wise and his cinematographer Nick Musuraca as a noir Western. The film opens, noir-style, at night on a rain-swept prairie. Out of the darkness appears Jim Garry (Robert Mitchum), a down-on-his-luck drifter looking for work. He signs on with Tate Riling (Robert Preston) but soon regrets his decision. Riling, in league with a corrupt government agent, is trying to steal a rancher's cattle herd. Garry, disgusted by Riling's depravity, switches sides. He also falls in love with the rancher's daughter, Amy, played with spirit by a young Barbara Bel Geddes.

Amy, as written by Hayward, is a resilient heroine who is able to ride and shoot as well as any man. What is remarkable, however, is the number of times Amy refuses to do what she is told. Whenever a man barks out an order, she responds with a forceful "no". Late in the film, Jim Garry is injured and takes refuge in a cabin with Amy and a sympathetic homesteader (Walter Brennon). Amy stations herself at a window with a rifle, ready to defend her man and her rights. Garry repeatedly demands that she leave. Amy responds, "Don't you see how useless talk is? I'm here and I'm staying."

"Blood on the Moon" is also unique in its staging of a physical altercation between Garry and Riling. Director Wise and his two stars decided to film a realistic fight without the use of stunt doubles. As a result, there is no unnecessary cutting away from Mitchum and Preston to disguise the use of stuntmen. The sequence is also a showcase for Musuraca's skill as a cameraman. The fight takes place in a tavern at night and after Garry knocks out a lantern, the scene's only natural light is from a fireplace. The men box in and out of the shadows until Garry ultimately triumphs. He is exhausted by his efforts, however, and Wise stops the background music so the only sound is Garry's labored breath.

Mitchum expresses more by the way he walks out of a room then most actors with a paragraph of dialogue. "Blood on the Moon" was screened as part of the New York Film Festival's 2017 centenary tribute to Mitchum, but Barbara Bel Geddes and Lillie Hayward are also to be commended for the memorable Western heroine they created.

"Blood on the Moon" was released in 1948. It is available on DVD, which is how I watched the film at my own expense. Review posted on 3/4/2018.

You Should Also Read:
The Wonderful Country Film Review


Related Articles
Editor's Picks Articles
Top Ten Articles
Previous Features
Site Map





Content copyright © 2022 by Angela K. Peterson. All rights reserved.
This content was written by Angela K. Peterson. If you wish to use this content in any manner, you need written permission. Contact Angela K. Peterson for details.