Like Crazy (2017) Film Review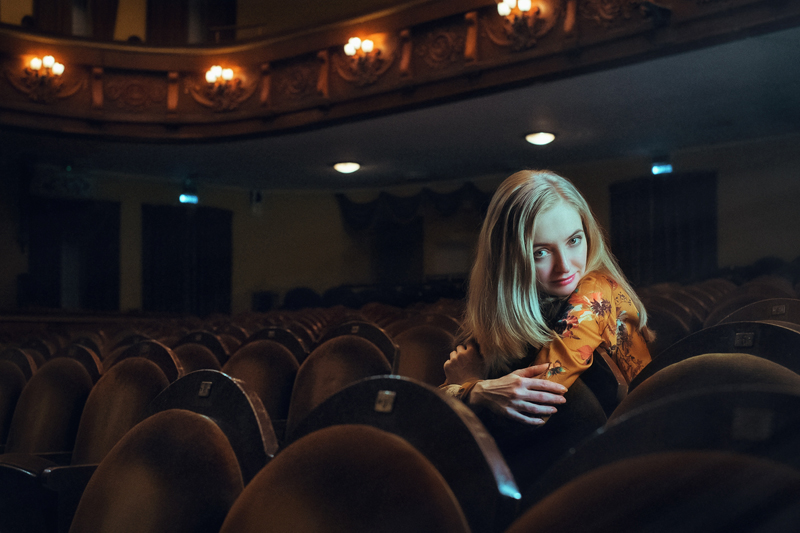 Tucked into the sun-drenched Tuscan landscape is the Villa Biondi. While it resembles a five-star resort, the Villa is actually a state mental institution for women. Its most flamboyant resident is Beatrice Valdirana (Valeria Bruni Tedeschi). Beatrice is a modern-day Blanche DuBois, roaming the grounds in her designer dresses and carrying a parasol to protect her delicate skin. While Beatrice regales her fellow inmates with stories of her encounters with the rich and famous, the reality is quite different.

When a suicidal inmate named Donatella (Micaela Ramazzotti) arrives at the Villa, Beatrice immediately befriends her (one doctor refers to it as a "love-bombing"). A healing friendship begins to develop between the two women who are bruised and battered by life. When an opportunity to escape presents itself, Beatrice and Donatella hop on a bus and begin an odyssey of self-discovery. Beatrice confronts the conman who betrayed her and Donatella connects with the son taken from her. "Like Crazy" has its comic moments, but Donatella's story keeps the film grounded in a darker reality. Although there are hints concerning the manner of her suicide attempt, the full reveal towards the end of the film is a stunning emotional moment.

Comparisons with "Thelma and Louise" are inevitable and director Paolo Virzi (who co-wrote the screenplay with Francesca Archibugi) seems to invite it. Donatella and Beatrice (wearing a scarf like Louise) steal a convertible while on a movie set and a photo from that scene was used in marketing the film. Both stories present two strong female characters whose friendship is more steadfast than any relationship they have with a male lover. The critique of patriarchy is more subtle in "Like Crazy" but it is implied.

Valeria Bruni Tedeschi and Micaela Ramazzotti sink their teeth into these roles and it is a real pleasure to watch them practice their craft. Bruni Tedeschi's character clearly suffers from delusions of grandeur but when she spouts opinions like "spontaneousness is always imprisoned by regulations", you can't help but agree with her. Ramazzotti, whose character is not as voluble, articulates Donatella's mute despair with her eyes and expressive body language. The performances of Bruni Tedeschi and Ramazzotti create two characters that are not easily forgotten.

"Like Crazy" ("La pazza gioai") was released in the US in 2017. The film is in Italian with English subtitles. Suitable for mature audiences, it is currently streaming on Google Play, iTunes, and Amazon. I watched "Like Crazy" at my own expense. Review posted on 5/18/2018.

You Should Also Read:
A Five Star Life Film Review


Related Articles
Editor's Picks Articles
Top Ten Articles
Previous Features
Site Map





Content copyright © 2019 by Angela K. Peterson. All rights reserved.
This content was written by Angela K. Peterson. If you wish to use this content in any manner, you need written permission. Contact Angela K. Peterson for details.