How to Cut Depression by 40 Percent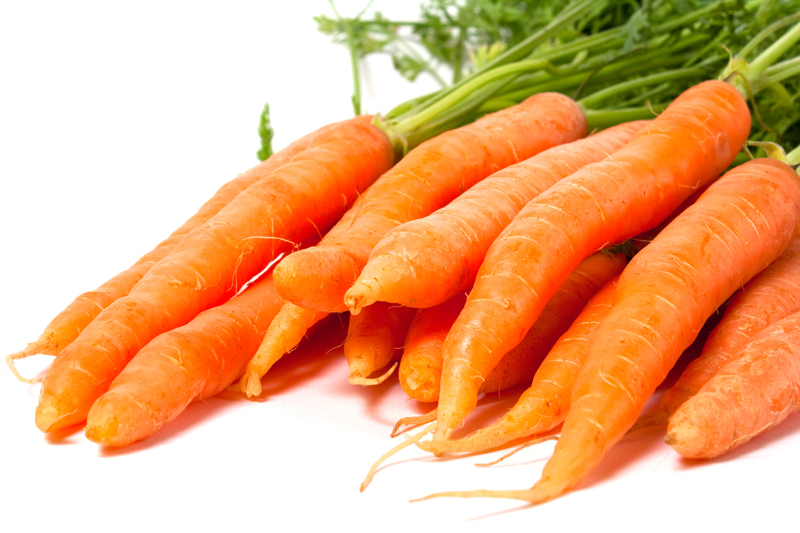 Have you ever been in a bad mood? Well, you're not the only one. Feeling sad, anxious or irritable is part of the human experience. It happens to everyone at some point in life and usually passes in time.
However, being in a bad mood for more than a few of weeks is a different story. According to the Mayo Clinic,
clinical depression
is both common and serious. Affecting nearly one out of ten Americans and increasing at about 20% a year, persistent depression can take a huge toll on one's life.
Consequences of Depression
Depression may leave people feeling unhappy, hopeless and angry. It can also create relationship problems, insomnia, oversleeping, loss of appetite, overeating, and reduced energy, as well as minor to severe aches and pains, real or imagined.
The stress of depression is also often an underlying cause of many illnesses and suffering from illness, in turn, can lead to even greater depression. For example, depression has been linked to:
25% of cancer patients
27% of substance abusers
33% of heart attack victims
40% of PTS disorder sufferers
50-75% of people with eating disorders
Degenerative brain disease illnesses, such as dementia, Alzheimer's and Parkinson's, are also associated with clinical depression. Up to 40% of Alzheimer's patients and about 60% of those with Parkinson's disease suffer from significant depression.
Clinical depression can affect just about anyone from teens to senior citizens, but women, individuals in their 40s and 50s, African-Americans and Mexican-Americans appear to have the greatest risk of the disease.
Causes of Depression
The causes of depression are many and often not fully understood. Being a very complex disease, no one knows for sure the real cause. So far, it's almost impossible to determine why the same events affect different people in different ways. The puzzle raises the same old question. Is the root cause nature or nurture?
However, there are certain experiences and events that seem to be common triggers for most depression. They include emotional, physical or sexual abuse, loss of a loved one, disputes between individuals, family members, communities, races and nations, substance abuse, medication side effects and genetics.
Other potential causes of depression may be bullying and peer pressure, social isolation or loneliness, moving to a new town, childbirth, menopause, financial difficulties, natural disaster, etc., etc. The list goes on.
How to Fight Depression
Battling depression may not be easy, but it can be done. And you can do it without resorting to either expensive and time-consuming psychiatric treatment or possibly harmful mind-altering psychotropic drugs, either legal (lithium) or illegal (cocaine. There are natural alternatives that produce positive results.
One recent study, for example, published in Translational Psychiatry, researchers from Rutgers University in New Jersey discovered that two weekly two-hour sessions combing aerobic exercise and meditation over a period of two months reduced depression symptoms by as much as 40 percent.
At the completion of the study, those subjects who were depressed at the beginning reported experiencing fewer symptoms of depression and worrying less about negative situations. They also reported being more self-assured and motivated to deal with their life in a more positive manner in the future. The Rutgers University research showed how fast, effective anti-depression outcomes can be produced with simple, safe and inexpensive solutions, such as meditation and exercise, that are available to everyone.
Meditation –
In another study, recently published in the Journal of the American Medical Association (JAMA) Internal Medicine, a research team from Johns Hopkins University in Baltimore, after reviewing thousands of earlier meditation studies, concluded that mindfulness meditation may be just as effective as antidepressant drugs, such as Prozac, in the treatment of depression and anxiety.
This is good news, since the common side effects of Prozac, for example, include dizziness, lightheadedness, headaches, fatigue and sleep problems, which, in themselves, can also be the cause of more depression. On the other hand, there are virtually no serious side effects of meditation.
Mindfulness meditation
, for example, is nothing exotic. It's simply being still and focusing the mind in a non-judgmental way on what is going on physically, mentally and emotionally in the moment of here. Simple mindfulness can be a valuable tool in reducing depression, as well as a support for other therapies.
Exercise –
Many studies have shown a positive relationship between regular physical exercise and lower rates of depression, improved self-esteem and a more positive attitude and mood. The reason why there are so many encouraging psychological benefits of exercise is clear. Physical activity releases specific body chemicals called endorphins. This release of endorphins generates two major results – the reduction of the perception of pain and the triggering of a sense of euphoria.
A regular program of moderate physical exercise has also been proven to help you:
Improve sleep
Increase energy
Reduce body fat
Strengthen the heart
Lower blood pressure
Strengthen and build bones
Improve muscle tone/strength
Reach/Maintain a healthy weight
Look younger, fit, trim and healthy
When designing a personal physical fitness program, it isn't necessary to go overboard or spend a lot of money at a gym or a health club. One half hour of moderate exercise five days week is more than enough to produce the positive mental, emotional and physical results you're looking for.
Here are some simple, inexpensive moderate exercise ideas.
Yoga
Biking
Jogging
Walking
Aerobics
Swimming
Gardening
Housework
Having a good, active social life also plays a key role in the battle against depression. That's why joining a group fitness class or exercising with a friend or partner would be beneficial. Having a supportive person around will also provide some emotional comfort and help keep you motivated.
Importance of a Healthy Lifestyle
Depression needs to be taken seriously. Anything that can be done to reduce the frequency and severity of depression in any way should be considered, including adopting a healthy lifestyle. Besides meditation, exercise and a healthy social life, it's also essential to eat a healthy diet and refrain from alcohol and recreational drugs. At first, alcohol and drugs may seem to offer relief from depression, but in the long run, they increase the risk of depression, making it even more difficult to treat and overcome.
When compared to long-term psychotherapy and psychotropic mind-altering medications, much research has shown that low-cost natural alternative methods are often just as effective treatments for depression and anxiety. Since they are less expensive and have very little downside, they should probably be attempted and explored at first. In many ways, there's nothing to lose and everything to gain.
Be sure to sign up for my free
Natural Health Newsletter
.
Click here for the
Site Map
.
Articles you might also enjoy:
Healthy Living Tips
Are the Effects of Stress All in Your Mind?
The Mediterranean Diet Plan and Lifestyle
Recommended Diet and Vitamins for Depression
To subscribe to the Natural Health Newsletter, just enter your email address in the subscribe box at the bottom of this page.
© Copyright by Moss Greene. All Rights Reserved.
Note: The information contained on this website is not intended to be prescriptive. Any attempt to diagnose or treat an illness should come under the direction of a physician who is familiar with nutritional therapy.


Editor's Picks Articles
Top Ten Articles
Previous Features
Site Map





Content copyright © 2018 by Moss Greene. All rights reserved.
This content was written by Moss Greene. If you wish to use this content in any manner, you need written permission. Contact Moss Greene for details.