Are You Depressed? Lamentations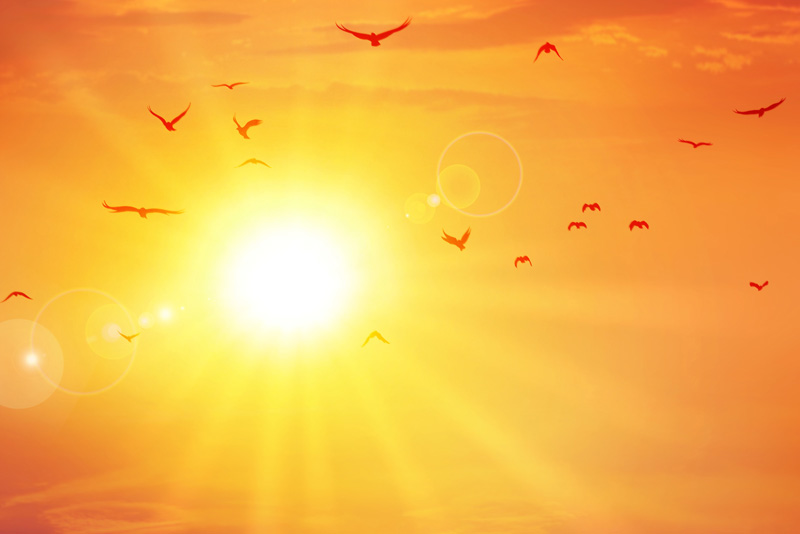 Life rarely works out the way I've planned. I've had high expectations and they haven't been met. Circumstances seem to be against me. Friends have disappointed me. I've disappointed myself and angered others. There are times that are downright depressing and it's hard to see the light.
On a particularly depressing day, I opened the Bible to the Book of Lamentations. (The word lamentation means mourning, grieving, groaning, moaning, sorrow, grief, pain.)
You might wonder why I would read this book when I was already depressed.
The Book of Lamentations is attributed to the prophet Jeremiah. Jeremiah was heart-broken because he knew God's people had rebelled and he saw judgement coming. He saw the destruction of Jerusalem. In reading Lamentations, I could see why he was called "the weeping prophet."
As always, God had a plan. I read Lamentations 3:21-24, Jeremiah's answer to his own grief.
"But this I call to mind, and therefore I have hope:
The steadfast love of the Lord never ceases, his mercies never come to an end;
They are new every morning: great is your faithfulness." Lamentations 3:21-23 ESV
Jeremiah follows this with the words "I will wait for him." And "It is good to wait quietly for the salvation of the Lord."
While I wait patiently to see God's grace, I will call this to mind:
While we live in this world, there will be problems. Some of them will seem insurmountable. This should be no surprise. Jesus told us, "In this world you will have trouble." John 16:33 He also said, "take heart, because I have overcome the world."


I will remember God's promises.


His love is certain and never runs out.


As a reminder of Christ's love I will remember he died for me while I was still God's enemy. (Romans 5:8)


And again, when I was worthless to God, he made me alive with Christ because of his great love for me. (Ephesians 2:4-5)


God rejoices over me, exults over me with loud singing and quiets me by his love. (Zephaniah 3:17)


God's mercy is constant.
From the dictionary, mercy means "compassionate treatment of those in distress, shown especially to an offender who is subject to one's power."


God is faithful.
'reliable, trusted, dependable, steadfast in affection of allegiance, firm in adherence to promises'


God is faithful. He will guard me against the evil one. (2 Thessalonians 3:3)


Even when I am faithless, he is faithful. It is who he is. (2 Timothy 2:13)


God's steadfast love is boundless. It extends to the heavens. His faithfulness reaches to the clouds. (Psalm 36:4)


God's word never changes. (Matthew 24:35)


"Jesus Christ is the same yesterday and today and forever." Hebrews 13:8 ESV


While I wait, I will raise my hands and shout, "Great is your faithfulness!"
You Should Also Read:
How to Pray for Help
A Biblical Promise for Tough Times


Related Articles
Editor's Picks Articles
Top Ten Articles
Previous Features
Site Map



Follow @LynneChapman
Tweet





Content copyright © 2023 by Lynne Chapman. All rights reserved.
This content was written by Lynne Chapman. If you wish to use this content in any manner, you need written permission. Contact Lynne Chapman for details.