Six Foods that Help You lose Weight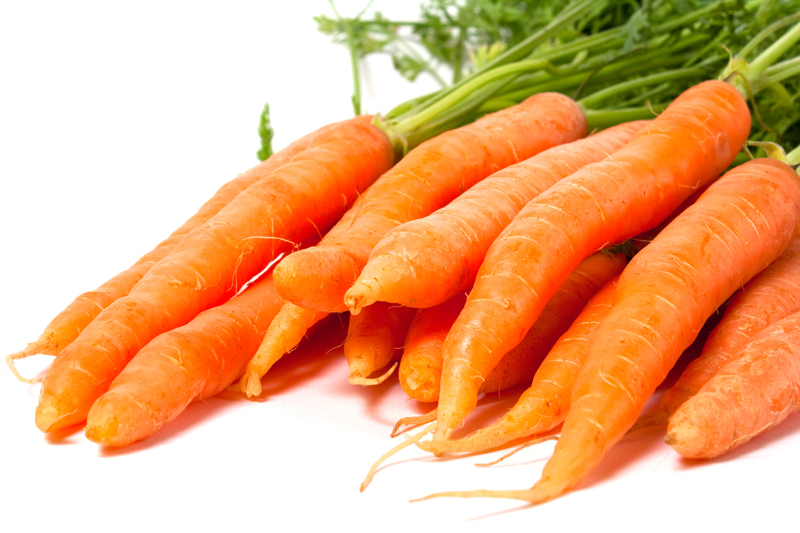 Most everyone wants to lose weight, but very few people end up making the
right food choices
. Why? They diet with little to no real concept of how the body functions and the process of how losing weight work.
For example, too often, the latest/greatest diet fad leads to even more weight gain in the long run. The secret to
effective weight loss
never changes. It's always a combination of eating a healthy, well-balanced diet and a regular program of physical exercise.
Eating the right foods can also help support weight loss. Here are six foods (some of which may be surprising) that can help you achieve your weight loss goals.
Whole Eggs.
Eggs are high in protein and healthy fats, which when consumed help

A study designed by National Center for Biotechnology Information showed that overweight women who ate eggs for breakfast helped them eat significantly less amount of foods in the next 36 hours. The objective for this study was to determine how eating a breakfast consisting of eggs would reduce craving for food in the short term.

Thirty women aged ranging from 25 to 60 were studied for a period of 2 weeks. Each consumed an egg during breakfast, then followed by lunch after 3 hours. The food consumed was weighed consecutively up to 36 hours after breakfast. During pre-lunch time, participants had less craving for food. Energy intake also decreased for the rest of the day. The conclusion was that a breakfast consisting of eggs lead to greater food satiety and reduced food intake in the short term.

Eggs also have all the basic nutrients of a balanced diet: carbohydrates, proteins, vitamins and fats to help you maintain a healthy body.

Leafy Greens and Cruciferous Vegetables. Healthy vegetables, such as as kale, spinach cabbage, cauliflower and broccoli, are low in calories. They 're also rich in fiber that is essential in improving your digestive system and enhancing absorption rate of the gut. Fiber rich foods also help in making you feel full, reducing your desire for extra food. Leafy green vegetables and cruciferous vegetables are also a reliable source of vitamins, minerals and antioxidants They have also been found to contain cancer-fighting phytonutrients and calcium, a mineral that aids in burning of fat.

Omega 3 Rich Fish. Fish high in omega 3 fatty acids, such as salmon, are a healthy food choice if you're looking to lose weight. Their satisfying nature makes one eat less food in the long run. With high quality protein and good fats, oily fish helps fight obesity and enhance weight loss. By burning these fats, the body eventually picks up and continues burning the fat in your body. The sea foods are also a useful source of iodine, a mineral important in formation of the thyroid hormones. These hormones are important in the metabolism of fats. Another advantage of this food is it contains omega-3 fatty acids that help in fighting inflammation, one of the causes of obesity.

Red Meat. Though demonized over the years, red meat, eaten lean and infrequently, can help support weight loss. Red meat will keep you full for prolonged periods of time and, as a result, you end up eating less food while building muscle. A higher muscle to fat ratio supports efficient metabolism. While processed meat has been linked to cancer, lean unprocessed red meat has little or no correlation at all to cancer and is an appropriate choice when consumed no more than once or twice a week. Eating meat has been found to reduce the desire to eat late night snacks by 60% thereby helping in controlling weight. Apart from that, it contains major nutrients that are not found in most foods such as Vitamin B12.

Avocado. This fruit is packed with numerous health benefits. Avocados contain large amounts of beneficial fats similar to those found in olive oil. These healthy monounsaturated fats give a satisfying feeling while providing energy required for daily activities. They also do not contain the sweetening sugars found in most fruits and are therefore low in "bad" sugars.

A study by the Journal of Nutrition showed monounsaturated fats help increase the intake of vitamins and antioxidants, especially carotenoids, by up to 15-fold. So, it's an excellent idea to incorporate avocados in salads and other dishes.

Boiled Potatoes. Potatoes may be high in carbohydrates and calories, but when boiled (not fried or baked) and left to dry, form a resistant starch. This resistant starch makes one feel full within just a few scoops, leading to less calorie intake. Potatoes are also highly rich in potassium, a nutrient most people are deficient in. Potassium is excellent in blood pressure control.

Conclusion - Overall, if you're looking to lose weight, do not put so much weight on eating less or starving yourself. Incorporate the above foods into your diets and you will end up eating less naturally while still providing the body with its energy requirements and nutrients. And be sure to start a routine of regular physical activity. Exercise is essential to lose weight and keep it off permanently.

Be sure to sign up for my free Natural Health Newsletter.

Click here for the Site Map.

Articles you might also enjoy:
Whole Grains Prevent Weight Gain
Best High Protein Foods for Weight Loss
Top 10 Best Fat Burning Foods for Weight Loss
Best Weight Loss Exercises to Lose Weight Fast

To subscribe to the Natural Health Newsletter, just enter your email address in the subscribe box at the bottom of this page.

© Copyright by Moss Greene. All Rights Reserved.


Note: The information contained on this website is not intended to be prescriptive. Any attempt to diagnose or treat an illness should come under the direction of a physician who is familiar with nutritional therapy.




Editor's Picks Articles
Top Ten Articles
Previous Features
Site Map





Content copyright © 2019 by Moss Greene. All rights reserved.
This content was written by Moss Greene. If you wish to use this content in any manner, you need written permission. Contact Moss Greene for details.