Why Do We Use Essential Oils?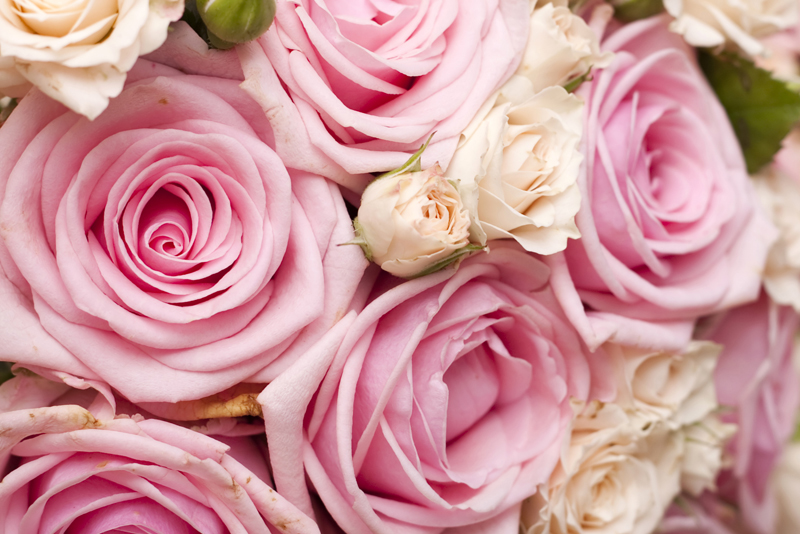 As humans we're always anointing our bodies and hair with a sweet smelling essence. Whether it's perfume, a body butter, body oil, lotion or hair oil, we're always slathering something onto our body. Why do we do these things? Does the natural scent from our body not smell good enough? Quite often it doesn't. If you've ever been down wind of someone's natural body essence, it's not always the most pleasing aroma.
But ... why do we use essential oils?
It's typically an essential oil or blend of oils that provide the beautiful aromas we experience. However, that's not always why we use them. If we take a look at why the plants produce the oil in the first place, we'll see two reasons.
Protection and Attraction
Plants use essential oils for
Protection
. Their natural oil protects them from fungus, pest, even other invasive plants or animals. They produce oils as part of their stress response to the changes in the climate as well as protecting themselves from harsh environmental conditions. On the other hand, as a form of
Attraction
they use their oils to lure pollinators with their incredible fragrances.
Just as the plants use their natural oils, as humans, we can benefit from them as well. Believe it or not, it's for the same reasons: Protection and Attraction.
As a protector, essential oils are produced by the immune intelligence of the plants. When we as humans use them, we benefit from their use by gaining support of their essence for wellness and healthy stress response. By applying the oil to your skin during a massage session or in a body butter, you're now benefiting from the health producing effects of the oils.
As an attractor or pollinator, humans wear perfumes as an aromatic botanical blend that gets the attention of other humans. Natural fragrance offers emotional benefits as well. Perfumery as an art form, captures the aromas of the flowers so that they can be utilized for health, romance and attraction.
Aromatherapy ...
As a way of using essential oils, aromatherapy is being incorporated into building designs, spa and medical practices. Hospitals are beginning to incorporate essential oils into their treatment rooms for stress reduction. Corporations are using aromatherapy for stress reduction in the work place as well.
While everyone is not a fan of fragrance in the work place, you can create your own personal haven. Have a rosemary plant at your desk, it gives off a nice fragrance as well as stimulates mental alertness when needed. You can always change your flowers to work with the seasons. Rosemary for fall and winter. Jasmine for early spring and hydrangea throughout summer. You'll benefit from their aroma, color and beauty all year long.
Want to go deeper into the study of essential oils? There are lots of aromatherapy courses available that will acquaint you with how to work with essential oils and introduce you to their many uses. Check them out! You might find a new hobby for yourself.
That's it for this week.
Juliette's Website
Nyraju Skin Care


Related Articles
Editor's Picks Articles
Top Ten Articles
Previous Features
Site Map





Content copyright © 2022 by Juliette Samuel. All rights reserved.
This content was written by Juliette Samuel. If you wish to use this content in any manner, you need written permission. Contact Juliette Samuel for details.