Perfumes - Creating Personal Blends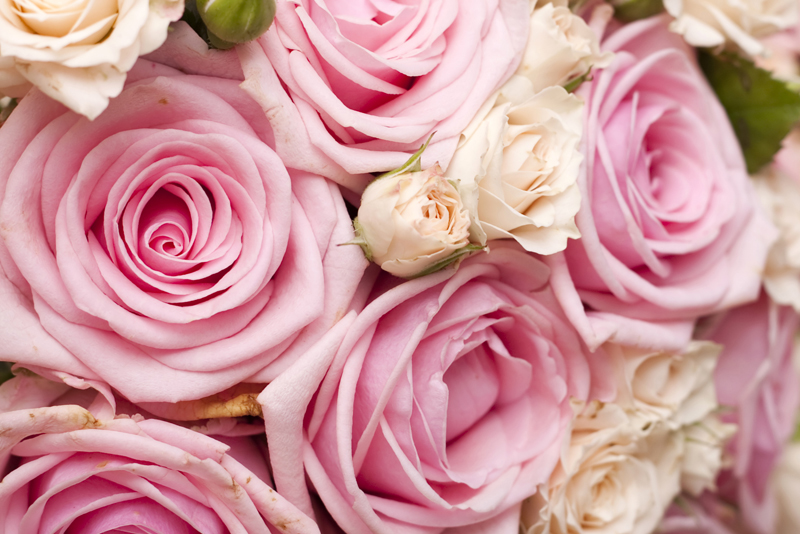 Perfumes allow you to take a journey into the world of scent each and every time you wear them. How so? Your body's chemistry changes based on the level of stress or excitement you experience. This in essence changes the scent that your body creates based on your calmness or excitement of the moment. Wearing perfume is one thing, creating them is a completely unique and interesting experience.
Creating a Personal Blend Using Essential Oils
When you're composing a blend for yourself, limit it to three to six essential oils. This keeps you focused and you'll be able to experience a relationship with the oils you choose. You'll be building you scent from the core.
Core notes
or oils are those that sit in the middle or heart position of the blend. Such oils are geranium, chamomile cypress or juniper. Depending on the synergy you're wanting, cardamon, coriander, lavender and ginger will also work well in the core blend. While oils such as frankincense, jasmine, rose and vanilla are used in middle not positions, they also act as bridge notes from middle to base note scents. You will smell their aroma after an hour of wearing the scent.
Grounding
your blend, also known as base note position, will consist of oils such as sandalwood, vetiver, rose or ylang ylang. The base notes or oils in a blend are what you smell hours and days after you've worn a scent. Hence the term, "grounding." The essential oils used at this point are setting the foundation of the perfume blend.
Top or head note
oils are what you smell as soon as you mist your perfume into the air or on your body. Oils in this position can be in the floral or citrus category. Lemon, lime, grapefruit, bergamot, lavender and mandarin are often found in perfumes as top note oils.
Know your regions of production. Lavender oils from the Pacific Northwest have a different tonal quality than say, Lavender from the fields of France. The same applies to citrus oils. Lemons from Florida can't compare to the strength and warmth of a lemon from Italy. Not only are the aromas different, the therapeutic efficacy is different as well. In other words, your blend and the benefits you receive, will be entirely different using Lavender from France as opposed to Lavender from the Pacific Northwest.
What are you hoping to achieve in a blend?
There's a big difference in what you experience from paper to skin. You can put a great formula on paper but will it translate into a beautiful smelling aroma on your skin. Here are a few things to consider before blending:
What's the intention of your blend?
- Is its purely for aromatic/sensual use? Or, is it for a specific therapeutic support. Always research your oils to make sure you're getting the best results and combination of oils to achieve your goal. Work with oils that are generally known to be safe and non toxic. Always work with the purest grade of essential oils possible.
Test each oil in your blend
- Before you create a large batch, place 1 or 2 drops of each oil you want to use on a test strip, damp cotton ball or unbleached blotter paper. Allow a moment for each oils vapor to rise. If you find that you don't like what you're smelling, there's no need to continue with this particular combination of oils. You can now start a new blend until you get the combination and aroma you're seeking.
This can sometimes be tricky. I've often not liked a blend and still added a carrier oil or vodka base only to find that it has transformed into a completely different blend, which smells good, by the way. I will risk adding a carrier oil or vodka base of at least 1 ounce before I completely toss it as a loss for perfume use. If you ever find that you don't like a blend, your can always add them to water or a mild soap base and use it as a cleaning agent for sinks, garage cans and sink drains. No need to waste it completely.
In the end ...
Get to know your essential oils. Listen with your heart, it will guide your sense of smell. This will allow you to create synergistic blends that are just for You. Not only will you experience the joy of blending, those around you will experience the beauty of your aromatic essence.
That's it for this week ...
Juliette's Website
Nyraju Skin Care


Related Articles
Editor's Picks Articles
Top Ten Articles
Previous Features
Site Map





Content copyright © 2023 by Juliette Samuel. All rights reserved.
This content was written by Juliette Samuel. If you wish to use this content in any manner, you need written permission. Contact Juliette Samuel for details.