Creating The Perfect Blend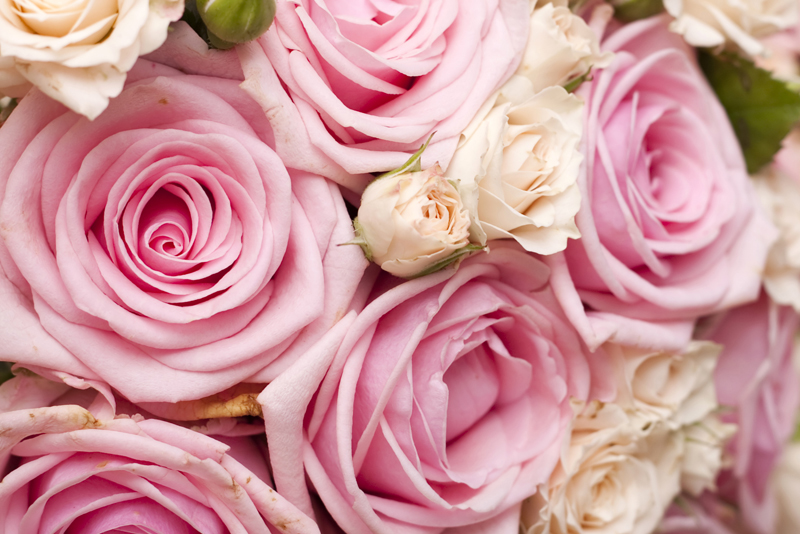 The perfect blend. Does it exist? In any perfume or aromatherapy blend, scents have a way of "marrying" providing they compliment each other. Usually the complimenting of oils is based on oils that are within the same or neighboring family. What do I mean by family?
Scent Families
When you hear about families, you know that from your own family tree, you're dealing with certain traits and characteristics that you have in common. And just as you find that all family members don't get along, the same rules apply to creating blends. As wonderful as essential oils can smell individually, all oils don't work together.
There are six basic scent families.
Floral Oils
Florals are considered full bodied aromas. They can be used alone or blended acquiring a more complex blend. Citrus oils will lighten heady florals. Spicy oils will add warmth to florals and herbaceous oils will bring a coolness to the blend.
Floral oils are rosewood, violet, geranium, rose, neroli, jasmine, ylang ylang, lavender helichrysum and palmarosa.
Citrus Oils
Citrus oils are vibrant. They are considered uplifting and bring a tartness to herbaceous and floral oils.
Citrus oils are bergamot, lemon, grapefruit, orange, lemongrass, lemon balm, lime and mandarin.
Spicy Oils
Spicy oils are some of my favorites. Often referred to as exotic, they can bring warmth, sensuality and a velvety sensation to a given blend.
Spicy oils are vanilla, cinnamon, nutmeg, clove, coriander, black pepper, cumin, ginger, tuberose and cardamom.
Woody Oils
Woody oils make you think of the earth, grounding and can also be sensual. Woody oils are frankincense, myrrh, patchouli, sandalwood, vetiver, pine and cypress.
Herbaceous Oils
Just what they sound like. Herbaceous oils come from herbs. They can soften the sharpness of citrus oils and temper the sweetness of florals.
Herbaceous oils are basil, clary sage, oregano, parsley, tarragon, thyme, dill, mugwort, caraway, chamomile, fennel, marjoram, myrtle and yarrow.
Medicinal Oils
Yes, you'd look for oils that belonged in a medicine kit. Medicinal oils sound as though they'd carry a heavy aura, however, they're actually quite light.
Medicinal oils are camphor, sage, tea tree, cajeput, rosemary, peppermint, eucalyptus, ravintsara, birch, bay laurel and niaouli.
Blending...
For any blend to come near perfect, knowledge of these families must be understood and respected. There's an art and science to creating a blend that's worthy of being used, whether it's for perfume or massage.
It's important for you to use carriers. They can be vegetable oils, beeswax, creams, salts or clay. The key is not to apply essential oils direct to your skin. Although volatile in nature, they can be intense when used incorrectly on your skin.
Increase your knowledge of essential oils. As you do, your blending skills will improve as well. You just might create the perfect blend.
That's it for this week!
Juliette's Website
Nyraju Skin Care


Related Articles
Editor's Picks Articles
Top Ten Articles
Previous Features
Site Map





Content copyright © 2021 by Juliette Samuel. All rights reserved.
This content was written by Juliette Samuel. If you wish to use this content in any manner, you need written permission. Contact Juliette Samuel for details.