Lavender, The Most Used Essential Oil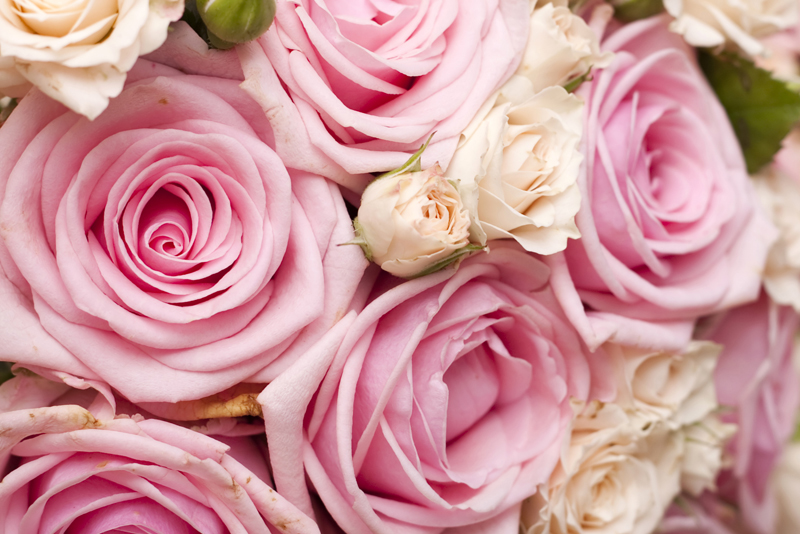 Is lavender the most used essential oil of all? Some would say, bar none. Why is lavender used more that other essential oils. It's a powerhouse when it comes to reducing stress, relieving pain, improving circulation, disinfecting wounds and providing relaxation.
There was actually a time when I couldn't stand to be in the same room with lavender oil, go figure! I would get a headache. Some have told me I probably got hold to a cheap/bad batch of oil and the fillers used to stretch it were setting off a reaction.
Sharing Lavender with Hubby
The only reason I ever brought it back into my space and give it a try was because of all the great things I'd read about it. As I studied aromatherapy, I'd share what I was reading with my husband and have him quiz me. I'd read that lavender was great for your skin, so I figured I'd try a few blends. I guess I shared the wrong bit of knowledge with my husband, the part about using lavender neat, because he decided to try his hand at using the oils, without my knowing.
I was working in my office and began to smell a scent coming from the opposite side of the house. As I got closer to my bedroom, it got stronger and stronger. I walk in to find my husband using lavender as if it were an after shave. He'd doused a cotton ball and was enjoying the feel of lavender as it glided across his chin. My two ounce bottle was now one and a half ounce.
Lavender and Minor Burns
If you're like most of us who cook, you get a nick here and there from pulling hot pans out of the oven. Yes, even with a hand mitten, I manage to nick my arm and get minor burns. Lavender has worked wonders on them. I remembered the story I'd read about Rene-Maurice Gattefosse getting burned and doused his arm in lavender essential oil thinking it was water. This incident spurred his curiosity in the healing power of essential oils.
We're often warned about using the word "healed" as aromatherapist. What I can say about essential oils is that, if you try them, you will like what they do for you. Of course it will take patience, practice, trial and error to learn what works and what doesn't.
Once you find out what works for you and possibly others, it will open up doors you never dreamed of when it comes to aromatic blends, skin care and relaxation.
Speaking of Relaxation ...
For most of us that use lavender to relax and unwind, it works. As a spray mist for your pillow at night, used in a diffuser at your job or as part of a calming blend, lavender will come to your rescue when you need a way to calm your nerves and move you into a more relaxed state.
Give lavender a try and let us know in the forum, how it's worked for you. That's it for this week.
Juliette's Website
Nyraju Skin Care


Related Articles
Editor's Picks Articles
Top Ten Articles
Previous Features
Site Map





Content copyright © 2022 by Juliette Samuel. All rights reserved.
This content was written by Juliette Samuel. If you wish to use this content in any manner, you need written permission. Contact Juliette Samuel for details.