Do the Craft . . . then read the book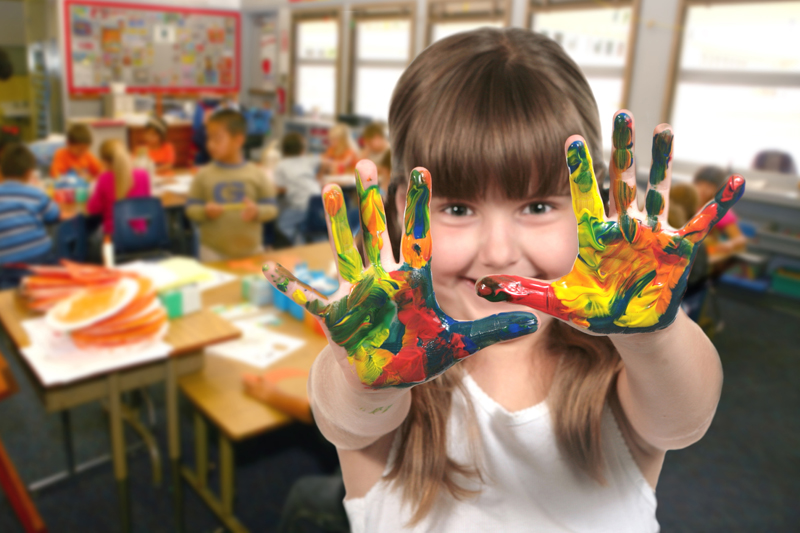 Not all children are drawn to books. Some aren't thrilled to go to the library and sit among the books and choose a few to take home to read.
Have you ever wondered? - "Which came first: the chicken or the egg?"
The same question could be proposed to the concept of book related crafts. To some children, reading comes easily and they enjoy it from the very first moment that they can read to themselves. They love the whole experience; getting a library card, going to the library and checking out books, and coming home and drawing themselves up into a cozy chair with the books surrounding them as they read and read.
This is not so for all children. Some could care less about getting a library card and going to the library. Sometimes it's because they are not yet a good reader, and sometimes it's because they are not yet interested. They may be too busy playing outside, or other activities and sports may dominate their lives.
I think that this is where the concept of "Book Related Crafts" plays out. Typically we think that it is younger children doing a craft project that goes along with their favorite little book. However, this does not always have to be just for younger children, as older children and tweens can benefit from the crafting tie-in also.
With that thought in mind, here is where we ask: "Which came first: the book or the craft?" If you have a child, maybe one a bit older, but they are not interested in reading; this may be your opportunity to step in. As a mom, you probably know what genre of book your child would be interested in. You probably want your child to enjoy and love books as you do. You know the connection between success in school and how it ties into reading and loving books.
Your challenge, should you choose to accept it; is to choose a book your child may be interested in and read it- or enough of it, to get the gist of the story line, the time or era it takes place in, and a bit about the characters.
Now, based on this information, you can find a craft or even a recipe for a treat that will tie into this story. You may even have to take the opportunity to read the book aloud with or to your child. This can be a rare opportunity, one that you will not want to miss.
I found that with my boys the food related crafts were often more of a draw or incentive than making a craft, but not always. If they are interested in kings and dragons you can help them make a cardboard sword and shield and give them a turkey drumstick on a plate with no utensils, just like in medieval times. If they are interested in giants climbing beanstalks help them plant a bean and watch as it grows. If they lean more toward sports you could help them make a paddle by stapling two paper plates together and helping them with the hot glue to attach a stick for a handle so they can play with a ping pong ball and bat it back and forth across the dining room table.
I found that once I got the boys involved in the creative aspects of the book, especially if they got to eat something, they showed more of an interest in reading. Just possibly, this might work at your house too.


Related Articles
Editor's Picks Articles
Top Ten Articles
Previous Features
Site Map





Content copyright © 2023 by Launa Stout. All rights reserved.
This content was written by Launa Stout. If you wish to use this content in any manner, you need written permission. Contact Launa Stout for details.