Intarsia for the 21st Century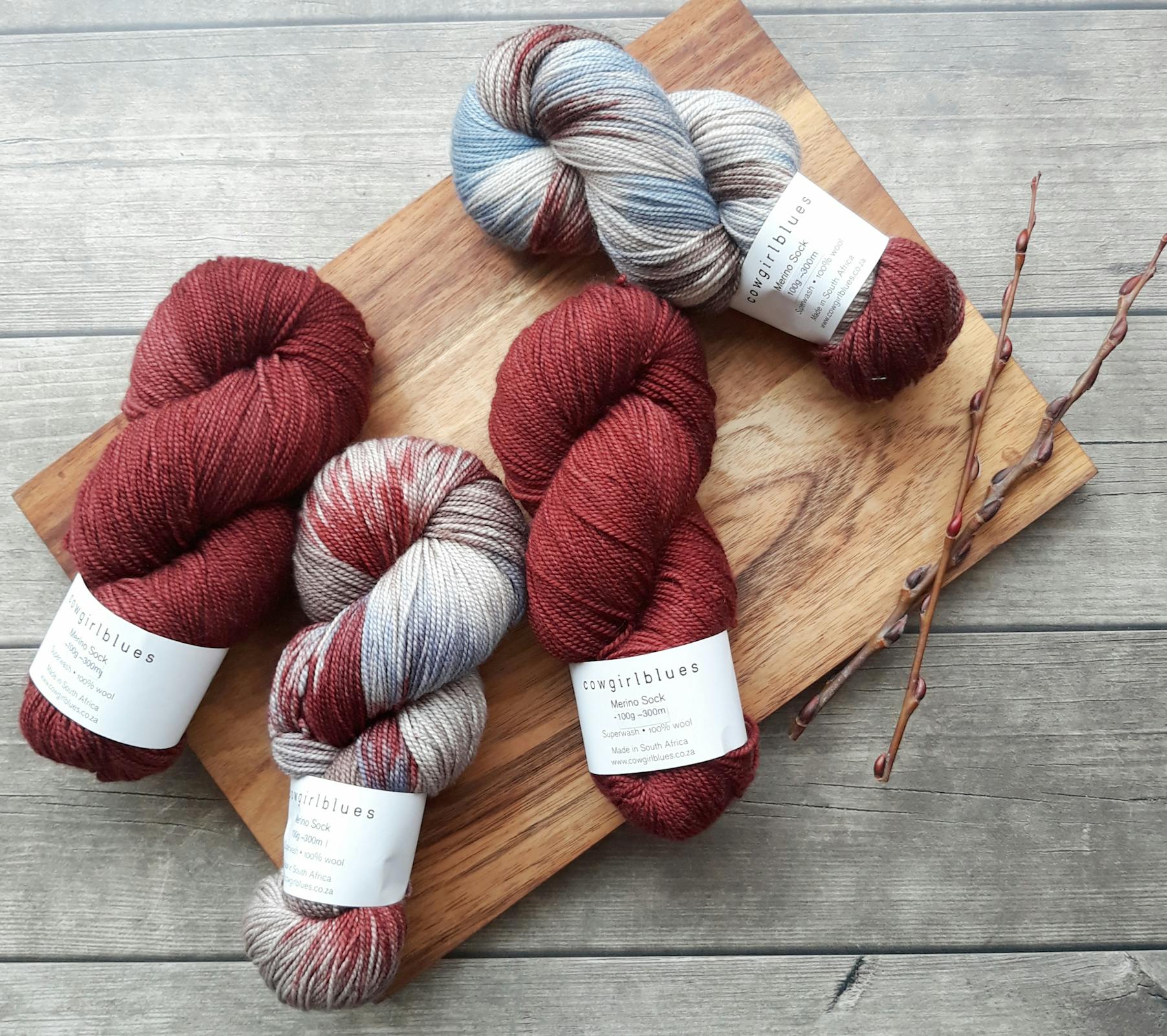 Intarsia knitting is a useful technique for adding color without creating a second layer of fabric. This is an important consideration when knitting a summer sweater, or if you live in a temperate climate where only a light layer is usually needed. Unfortunately, many of us associate intarsia with the boxy, over-patterned sweaters from the 1980's. Remember those? As the saying goes, they looked good on five percent of the population, but ninety-five percent wore them along with their stirrup pants and mullets. Not a fashion that knitters particularly want to bring back into style! The technique, however, isn't the issue, and it is high time that knitters re-claimed intarsia for what it does well.

Take Bristol Ivy's Brambling Shawl, as an example. The pattern uses large blocks of color to create a look reminiscent of mid-century modern art. Color choices will move the finished project either further towards a vintage fifties vibe or towards a more classic look. And because there are only five colors used in total, the knitter can avoid fumbling with a slew of bobbins.

Designer Kaffe Fassett was one of the big designers in the 1980s, but much of his work actually transcends fashion. His 2007 work Kaffe Knits Again is filled with beautiful colors and design. The Foolish Virgin Scarf uses twenty-three (gasp!) different balls of yarn, but it is a small piece that will add punch to a classic outfit. The Gridlock Throw also has a timeless air, using color and shape to suggest an updated quilt. Neither of these (or any of the designs in this tome, for that matter) are quick knits, but each will result in a beautiful finished project.

Geometric, floral, and animal patterns move in and out of style with surprising frequency, and always look fresh when knit with updated colors. The Not So Plain Geometric Scarf by Paula Jenne, was published in 2004 in Scarf Style but sports simple timeless patterns. In the same tome, the Rosebud Scarf by Sasha Kagan offers a bit of design at each end of an otherwise simple scarf. The Nasty Dragon Scarf by Nicky Epstein, again in Scarf Style, offers a larger motif in the same vein. On its website, Lion Brand Yarn offers a free Intarsia Polka Dot Scarf pattern. All of these transcend fashion eras.

Beyond scarves and throws, intarsia is great for adding a standout motif to an otherwise simple sweater, and many designers have posted free charts on Ravelry. If you consider yourself an anime fan, you might want to use the Intarsia Totoro Chart created by brella, or the Unicorn For Intarsia by Kate Bachus. Intarsia Insanity by Laura Tejada is a washcloth pattern, but I can easily imagine it enlarged for a scarf or sweater. This is only a quick survey of the many, many patterns found by searching the database for intarsia, knitting, and free. What else can you find there?

When considering your next project, do not dismiss the intarsia technique out of hand. Instead, look carefully at patterns to see if they match your desired aesthetic and level of complexity. You will be rewards with a finished project that is light enough to wear in Southern climes, as well as one that can add just that bit of color play to an otherwise monochrome outfit.

Allen, Pam, editor. Scarf Style. Interweave Press, 2004. ISBN 978-1931-49954-5.

Fassett, Kaffe. Potter Craft, 2007. ISBN 978-0307-39538-2

Disclaimer: I am not associated with Ravelry, or with any of the designers noted in this article. I have either bought books with my own funds or have borrowed them from the library.


You Should Also Read:
Intarsia Knitting


Related Articles
Editor's Picks Articles
Top Ten Articles
Previous Features
Site Map





Content copyright © 2022 by Korie Beth Brown, Ph.D.. All rights reserved.
This content was written by Korie Beth Brown, Ph.D.. If you wish to use this content in any manner, you need written permission. Contact Korie Beth Brown, Ph.D. for details.