How To Fall Forward With Spring Blossoms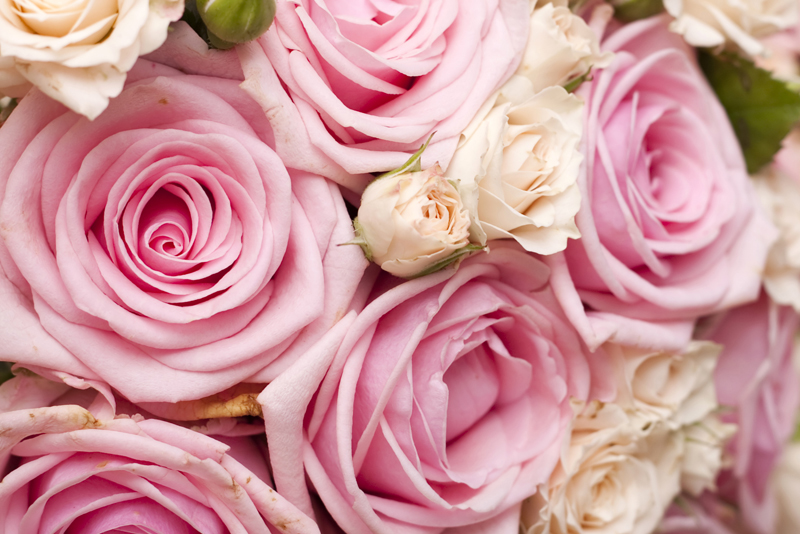 You'd never think to create a fall blend using spring flower essence. Then again, maybe some of you would. When it comes to creating perfume blends, there are several floral essences that are staples. They're the old guard, the classics of perfumery, the building blocks. Rose, Jasmine and Tuberose. Who are these beauties and why are they held in such high esteem?
Florals At The Heart of the Matter
In the world of scent creation, there exist a structure upon which perfumes are created. They're known as accords or notes. They structure the perfume by top, middle and base note. Florals are typically your middle or heart notes.
When working with essential oils, not only are you working with the essence of creating a perfume, you're benefiting from their metaphysical and aromatherapy side of the blend.
Rose
is often referred to as the Queen of flowers. It's also been dubbed as a matronly scent reminding some of their grandmothers. The rose is a symbol of completeness. All of its parts are used in creating a fragrance. Rose is assigned to the heart and its balancing effect on your entire body is accomplished through the heart route.
Rose essential oil has a fragrance of purity on one hand and acts as a sensual aphrodisiac on the other. When used as part of a perfume blend, rose oil can be addressing the heart, love and the sensual side of you. This oil is its pure state is not cheap. You only need 2 to three drops per 4 ounce container when blending with other essential oils.
Jasmine
is called the Queen of the night. Jasmine oil influences the emotional parts in us. It takes approximately 7.5 million flowers to produce one kilogram of essential oil from Jasmine flowers. It's great for relieving depression, anxiety and stress.
Some of the most expensive perfumes contain Jasmine oil. Clive Christian Imperial Majesty at $215,000 for 16.9 ounces. Yes you read that right. In all fairness, it comes in a Baccarat crystal container. Chanell No.5 has more than a 1000 jasmine blossoms to produce one ounce. Cost is $215. Joy by Jean Patou is regarded as the world's greatest floral fragrance. It contains both jasmine and roses. I takes 28 dozen roses and 10000 jasmine flowers to create one ounce of perfume. Cost … $450.
Price points a bit too steep. You can always create your own blend. Buy the jasmine essential oils and a few others and create a blend unique and specific to your liking.
Tuberose
is another one of those expensive oils that can transform a room into a flower garden. A pound of tuberose can cost about $10,000. Tuberose is sensual and works well in perfumes and creams.
Falling Forward With Spring Blossoms
While these are spring blooming flowers, they're being used in scents created for the fall season. With any perfume blend, you want it to smell like a blend of flowers wrapped in paper. You want to enjoy the aromatic blend of each one and experience the elegance of their synergy together.
Splurge! Find a way to purchase at least a half ounce of each oil. You only need a drop so it should last you for a while. Experiment and create a blend that you'll love wearing in any season of the year.
That's it for this week.
Juliette's Website
Nyraju Skin Care


Related Articles
Editor's Picks Articles
Top Ten Articles
Previous Features
Site Map





Content copyright © 2021 by Juliette Samuel. All rights reserved.
This content was written by Juliette Samuel. If you wish to use this content in any manner, you need written permission. Contact Juliette Samuel for details.