AromaBeauty, How to Create Facials that Smell Good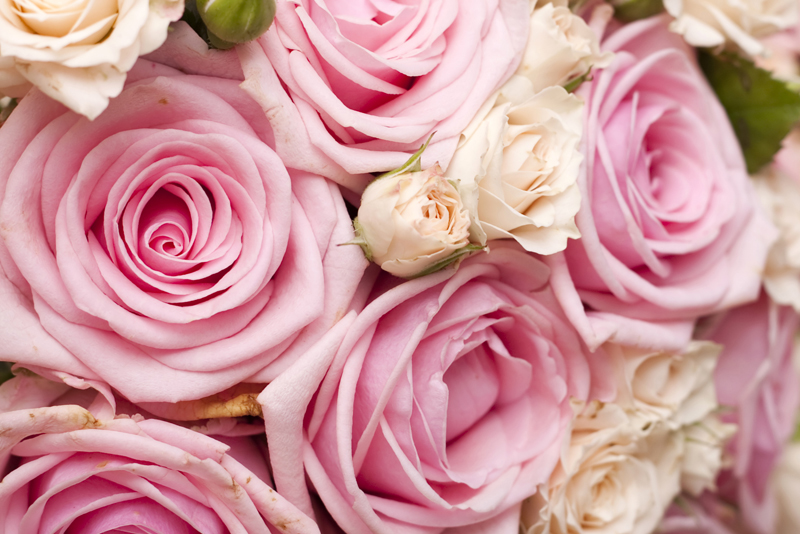 Aroma beauty - aromatherapy, they're one in the same, just for your face. In the world of essential oils, you can create aromatic skin care products that will work wonders for your face. You see, there are essential oils that have been known to treat skin challenges while scenting and providing therapeutic benefits at the same time. These oils are known to help with oily skin, dry skin, sensitive skin, pigmentation, acne-prone skin ... you name it and an essential oil has been used to help with the condition.
Aroma Beauty - How To Use Essential Oils for Therapeutic Skin Care
When using essential oils, it's necessary to dilute them. When working with beauty products, oftentimes, the dilution comes in the form of a serum, moisturizer, cleanser, toner or masque. Here is a list of oils for the various skin types and conditions.
Dry Skin
is often remedied with creams and moisturizers. You'll find oils such as lavender, chamomile and sandalwood. These oils help with increasing moisture and reducing inflammation.
Oily Skin
is the creation of excessive oil on the surface of your skin. Humidity and hormones can actually make oily skin worse. These oils will help minimize if not eliminate oil all together. Clary sage, frankincense, geranium, rosemary and neroli are all good for oily skin.
Sensitive Skin
is a condition of the skin not a type. When working with essential oils for sensitive skin, you'll want to stay away from a lot of your citrus oils. They can be too acidic. Instead look for lavender, frankincense or sandalwood to calm your skin.
Acne
is another condition of your skin. Acne-prone skin creates a lot of oil. Therefore, you'll want to use essential oils that will remove the excess oil without drying your skin. In addiction to increasing the production of oil, inflammation can be another contributing factor of acne breakouts.
Rosemary and frankincense are known to help reduce inflammation. Clary sage is also used to care for acne and oily skin. Lemon, lemongrass and tea tree are also used for their astringent, anti-bacterial and antiseptic properties.
Pigmentation
challenges in the form of dark spots or acne scars can often benefit from the use of essential oils. Pomegranate, carrot seed, tangerine and ylang ylang top the list. In addition to these oils, frankincense has been used for age spots and geranium to even out your skin.
When Using Essential Oils ...
It's a given that essential oils are powerful. Placed on your skin neat (directly on your skin), they can burn and scar. So why would you use them? As with anything, when used properly they provide greater benefit to your skin and psyche, than other medications for a lot of people.
Dilution is the key. Even those that are deemed safe, such as lavender and tea tree, should be diluted if you are new to essential oils. By adding a few drops to a carrier oil, cream, lotion, masque, shampoo or conditioner, can greatly benefit you and the beauty of your skin.
That's it for this week.
Juliette's Website
Nyraju Skin Care


Related Articles
Editor's Picks Articles
Top Ten Articles
Previous Features
Site Map





Content copyright © 2022 by Juliette Samuel. All rights reserved.
This content was written by Juliette Samuel. If you wish to use this content in any manner, you need written permission. Contact Juliette Samuel for details.