5 Reasons Why You Should Wear Natural Perfumes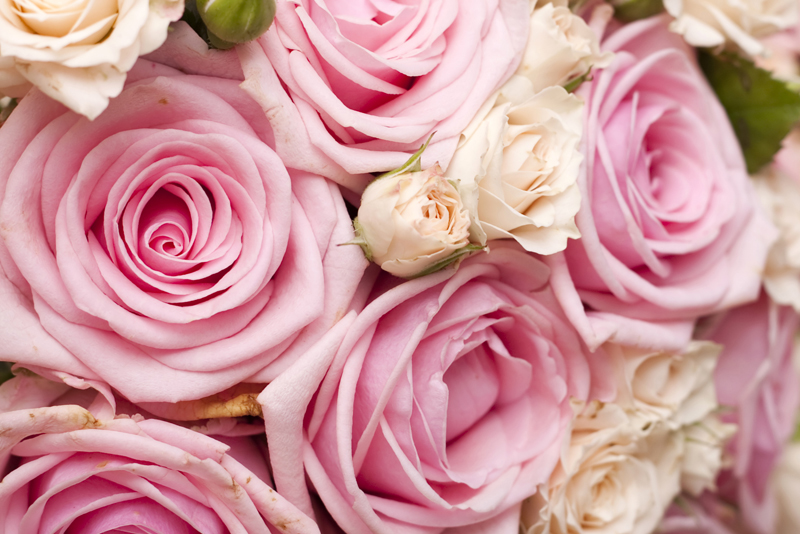 Natural perfumes are all the rave. Like heavy creams and soaps, people are leaving synthetic perfumes and choosing fragrances made from all natural and/or organic ingredients. Natural aromatics are essential oils and perfume oils extracted from plants without chemical alterations. Apart from oils, these natural aromatics also include oleo resins, fractions, concretes, distillates and absolutes.
Natural perfumes can either be homemade or store-bought. Depending on the oils you choose, DIY (do-it-yourself) fragrances can be less expensive. Although they may not be as potent as those sold in stores, they contain less additives. On the other hand, store-bought fragrances can range from the affordable to the expensive luxurious fragrances manufactured by designers.
Here are 5 Reasons Why We Wear Perfumes Made From Natural Aromatics.
1. It's Organic - Natural perfumes are made with essential oils that are safe and mild on the skin. Most synthetic perfumes are made from chemical ingredients that are absorbed by our skin. These chemicals are potential irritants and carcinogens that are toxic and in some cases, dangerous. Also, since most natural perfumes are plant-based, they are a favorite option for vegans and eco-friendly enthusiasts who prefer cruelty free products with minimal effects on the environment.
Essential oils have moisturizing and soothing properties for dry, raw and irritated skin. Ingredients such as coconut oil and jojoba oil are two examples of oils with such properties. There are also essential oils extracted from citrus, lavender, ylang-ylang, and bergamot that are healthy and pleasant as well as soothing to the senses.
2. It's Therapeutic - Aromatherapy is a great way to relax and ease tension. Research has shown that fragrances made with essential oils boost your health by curbing anxiety and promoting relaxation. Apart from relaxation, aromatic oils are also used to manage pain, soothe soreness, treat headaches soothe labor pains, improve digestion and boost immunity.
Essential oils are used in aromatherapy in the form of aromatic spritzers, inhalers, and diffusers. Apart from improving your mood, they can improve the ambience of a room when used in diffusers.
3. It's Attractive - When it comes to natural fragrances and oils, there are lots of fragrant notes to choose from. Jasmine, lavender, orange, grapefruit, vanilla, pomegranate, the list goes on. And if you want musky notes, there are options like sandalwood, ambrette seed and angelica root. These fragrances are unique in their properties and this distinctiveness is attractive to people.
4. It Improves Memory - Fragrances trigger nostalgia and improve memory. When you perceive a new scent, your brain cells store the memory of the scent. The memory of the scent is reinforced by other events, people and the environment. When you get a whiff of that fragrance in the future, your brain floods you with memories of the perfume, and other memories associated with it.
5. It's Cost Effective - If you want to save on cost, why not make your fragrances at home? Natural essential oils and perfume oils are quite affordable in organic and herbal shops. The simplicity of natural fragrances means there are just a few ingredients you have to buy.
There you have it!
These are just a few reasons why people wear natural fragrances. Are there other reasons not mentioned here? Why not mention them in the comment section?
That's it for this week.
Juliette's Website
Nyraju Skin Care


Related Articles
Editor's Picks Articles
Top Ten Articles
Previous Features
Site Map





Content copyright © 2023 by Juliette Samuel. All rights reserved.
This content was written by Juliette Samuel. If you wish to use this content in any manner, you need written permission. Contact Juliette Samuel for details.