Knitting in the Time of Coronavirus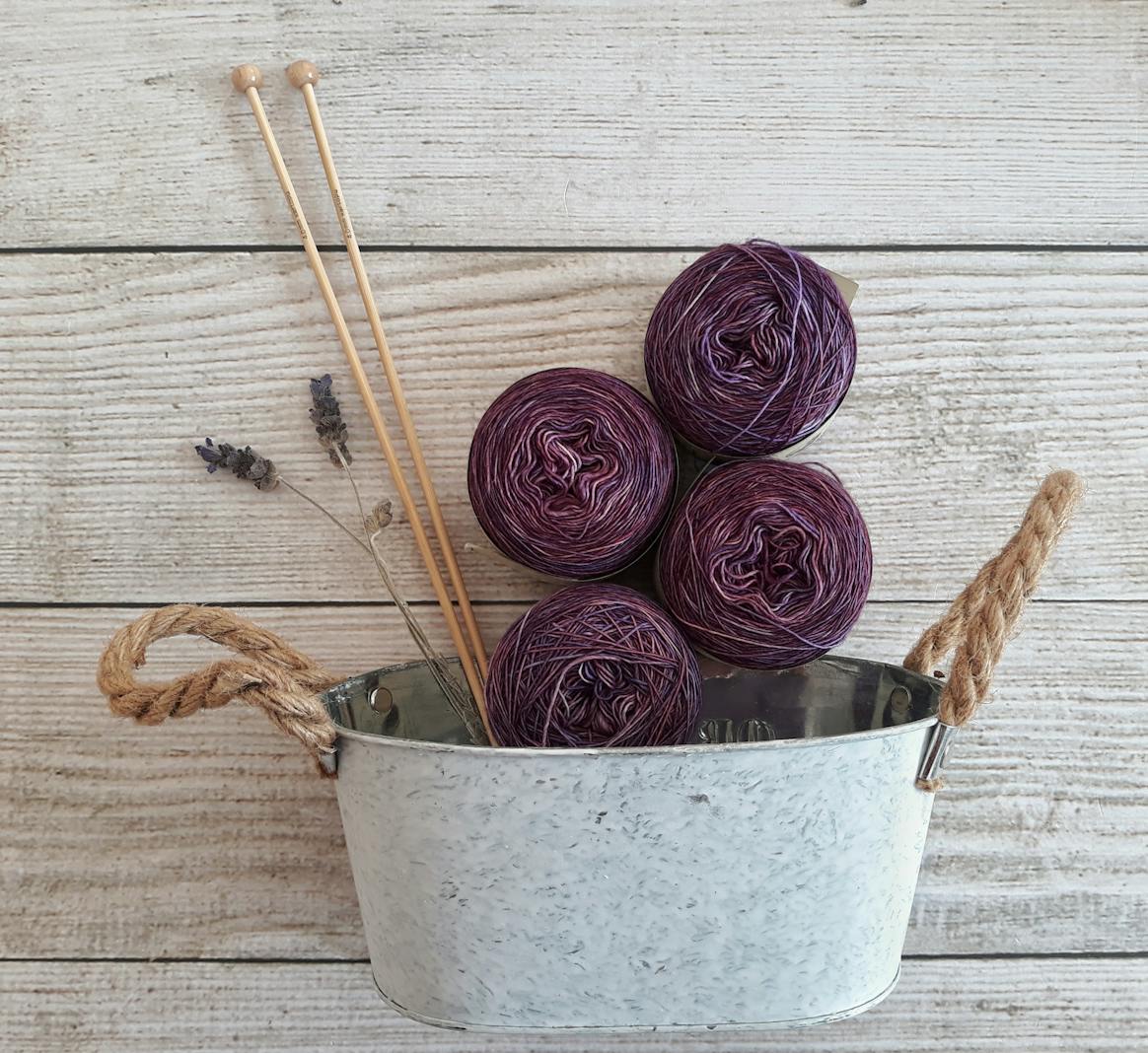 The year 2020 will certainly go down in the history books as a rocky one. So far, the first quarter has brought us saber rattling between the US and Iran, horrible fires in Australia, and a global pandemic that requires many of us to stay at home and flatten the curve. Knitters can count themselves as fortunate during the latter crisis, as we can use the time to catch up on projects and soothe ourselves with our craft. Here are some ideas of how to use this time profitably.

First of all, round up and finish some or all of your UFO's, or UnFinished Objects. Most of us have two or three lying around the house in various stages; bring them all into one place, decide which one is most interesting, and spend some time finishing it. If you find a project that you just don't want to work on, leave it for two more weeks. At that time, decide if you are going to put in the time to finish it or if it needs to be thrown away. I find UFO's to drag down my mind, and I try to round them up every so often. Sheltering in place is a great excuse!

Once that is finished, organize your yarn stash. Pull everything out of wherever you keep it (Closet? Container under the bed? Garage? Somewhere else? All of the above?). Organize it in whatever way works for your brain. I prefer to arrange by yarn weight, with all of my fingering in one box, my worsted in another, etc. Within that I group by fiber. My stash isn't big enough to need another step, but if it were I would then group by color. By doing this, I re-acquaint myself with what I already own, which allows me to decide what to use up, what to keep, and what to discard.

Consider going on to Ravelry and browsing patterns. Perhaps purchase one or two from designers that you love. Financially, this is a scary time for entrepreneurs who offer non-essential products, and by doing this you'll be helping individuals make it through economically. You'll also find some great ideas for using up the stash that you just so carefully arranged!

This is a most excellent time to start a new project that requires some concentration or patience. I've always wanted a finished Linen Stitch Scarf knit the long way, but have never been able to handle long rows over three hundred stitches. Churchmouse Yarns offers a downloadable pattern that calls for Koigu fingering weight yarn that I once purchased but have never used. Now, however I have lots of time on my hands! I've gone through my stash, found a few balls of DK weight cotton, re-sized the pattern (one hundred less stitches per row!), and am making myself a souvenir of these strange days.

If learning a new pattern is too much given your anxiety level, perhaps knit something that you've knit before and loved. Who can't use more than one Clapotis scarf or shawl, or another top-down raglan sweater? Find something that delights you at whatever level of difficulty and settle yourself in, perhaps with a podcast or a music channel playing. Take a deep breath and remember the words of Elizabeth Zimmerman: Knit on, with confidence and hope, through all crises. This moment will pass, and our knitting will help us to endure. Stay safe!

Disclaimer: I am not affiliated with Churchmouse Yarns or with any of the patterns/designers listed above. I have bought patterns with my own money or downloaded free ones from Knitty.com.



Related Articles
Editor's Picks Articles
Top Ten Articles
Previous Features
Site Map





Content copyright © 2022 by Korie Beth Brown, Ph.D.. All rights reserved.
This content was written by Korie Beth Brown, Ph.D.. If you wish to use this content in any manner, you need written permission. Contact Korie Beth Brown, Ph.D. for details.