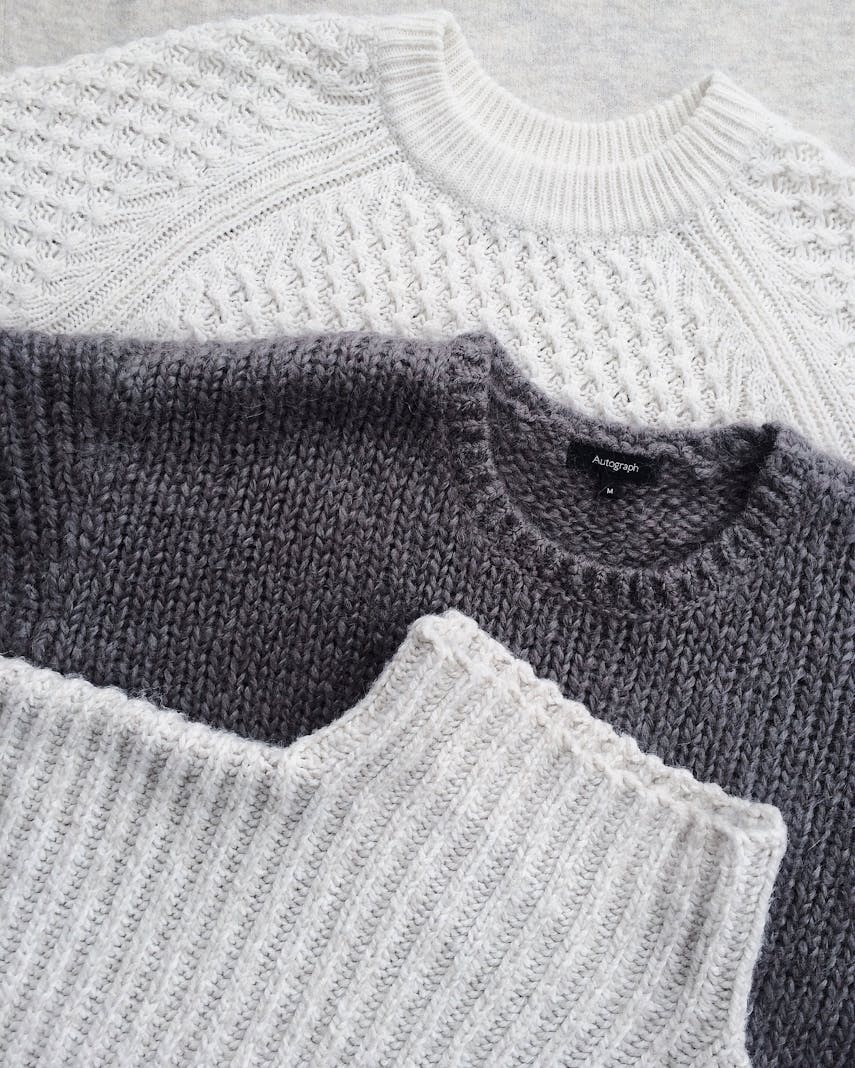 Perhaps the most appreciated although feared "advanced" technique, brioche knitting has no known historical source. It's widely practiced in the Netherlands, however, which is where maven Nancy Marchant learned the skill. Today, as knitters take the time to learn the unusual terminology and maneuvers, it's becoming more popular across the globe.

In A Treasury of Knitting Patterns, originally published in 1968, Barbara Walker states: "The elements of all such patterns are (1) a slipped stitch, and (2) a yarn-over; these are knitted together on the return row." What Walker calls "Brioche Stitch" has become better known as brioche knit, abbreviated to brk. Of course, there is also a brioche purl, shortened to brp.

Brioche knitting starts with a set-up row, where the knitter alternates either a knit or purl stitch with a slipped stitch coveres, or "shawled", with a yarn over. On all subsequent rows, the shawled stitch is either knit or purled together with the yarn-over; the stitch before or after is slipped. In essence, one is knitting half a row at each time; it takes two rows to finish the entire line of stitches on the needle. For a basic brioche knit or purl, this means that the pattern is a one-row sequence on an even number of stitches, repeated twice to brioche knit or purl all the stitches in that row.

Basic brioche produces a lofty fabric, with ridges that resemble a more pronounced knit 1, purl 1 rib. If you examine the stitches closely, you will see that the yarn over weaves between each stitch, providing an extra layer to trap more air. Brioche garments are thus warmer then their counterparts; they also use quite a bit more yarn. The finished item has a casual yet tailored look to it, which makes the stitch a wonderful choice if you're creating a gift for a man.

Because of the slipped stitches, colorwork in brioche can resemble a loosely woven double knitting pattern. When knit flat, one brioche knits or purls one color and then slides the work back to the beginning to work the other. The knitting is then turned for the next pair of rows. With the right colors, even a very simple pattern can produce dramatic results.

Increases and decreases in brioche knitting are paired. This means that they are somewhat more complicated than their counterparts. Like all brioche stitches, they require special symbols in a chart. Because of this, brioche instructions are generally forbidding until one learns the nomenclature. Because it's difficult to read one's brioche knitting, ripping back becomes much more complicated; most patterns will recommend that one uses a lifeline to avoid the headache. A third problem with brioche knitting is that it produces a loose fabric with a somewhat diffuse gauge; this means that beginners will want to start (or stay!) with wraps and garments that don't require precise measurement.

Nancy Marchant is widely recognized as the "queen" of brioche knitting, and her books are well worth seeking out if you're interested in learning more about the technique. If, however, you'd prefer to simply follow a few patterns before investing in books, a Ravelry search will produce a wealth of patterns, many of which are free.

Disclaimer: I am not affiliated with Barbara Walker or Nancy Marchant. I paid for my books with my own funds.



Related Articles
Editor's Picks Articles
Top Ten Articles
Previous Features
Site Map





Content copyright © 2022 by Korie Beth Brown, Ph.D.. All rights reserved.
This content was written by Korie Beth Brown, Ph.D.. If you wish to use this content in any manner, you need written permission. Contact Korie Beth Brown, Ph.D. for details.