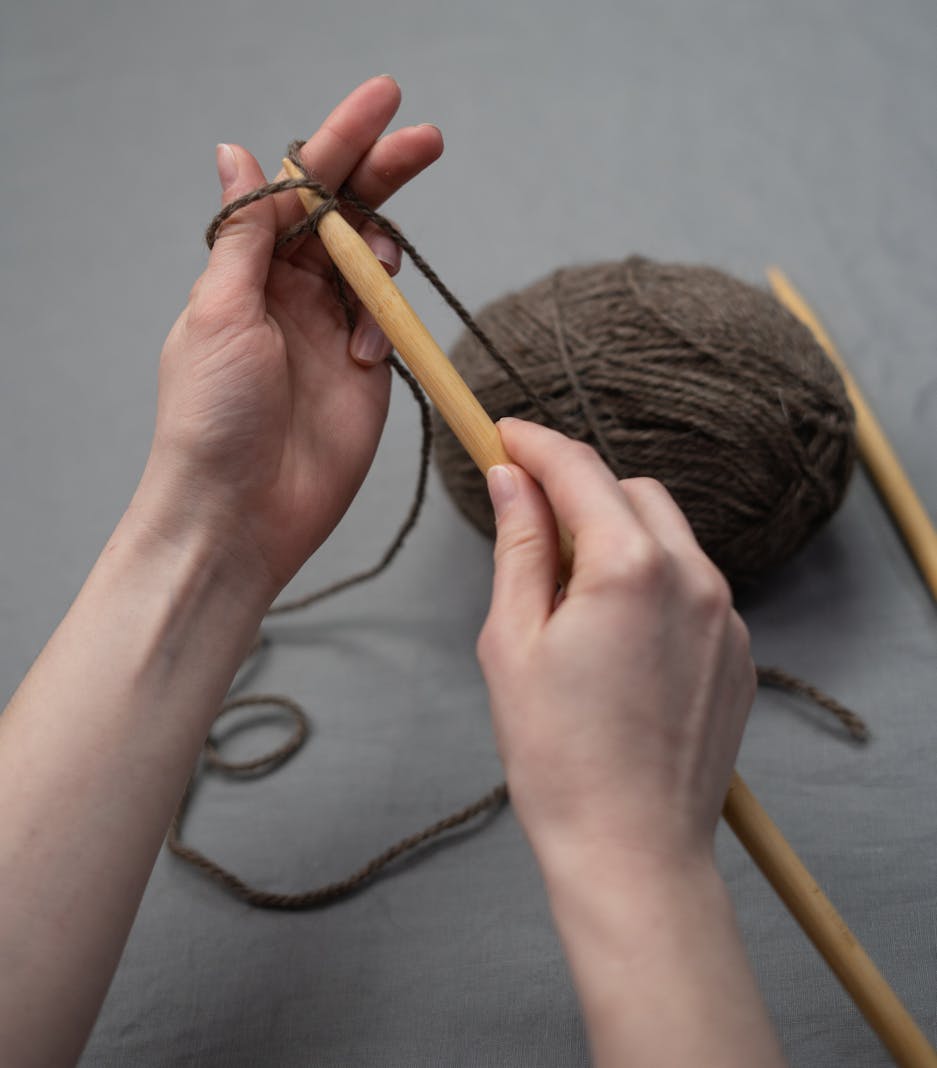 What does it mean to be a "maker"?

As we move through these days in quarantine, this topic has become interesting to me, especially as a knitter. Of late, the term has been mostly used for those who use computers and 3D printers to create products. Robots, furniture, and even eye makeup can now be created at home by anyone with the proper tools. However, as Charles Gantt states in an article for the Tweak Town website: "In reality, anyone who creates things can be considered a maker….the simple fact that we as a collective whole building things of our own design (or someone else's) with our own hands speaking volumes to our resilience as an intelligent species."

As knitters, we are makers if we consider ourselves thus. We take two sticks and some string, and we create an array of items: blankets, garments, art pieces, and the like. Doing this is not easy, and all of us require time to master new techniques. Being a maker requires one to be a lifelong learner, and so as makers we stretch our intellect and protect our brain function.

As makers, we are also creators. Even when following a pattern, we make choices that determine the look of the finished piece. Don't like the color? Pick a different one. Want a different fiber? Again, make the switch. Doing this again forces us into the learning mode, as we figure out how to adapt the pattern to our own specifications. If we choose to knit the pattern exactly as is, however, we learn something different: the art of appreciation for another's design prowess.

The needle arts in general are different from other textile techniques in that they work one stitch at a time. Creating a knitted piece takes more effort than simply ordering something off the internet. We have to sit and slow down, focusing on our task. As many people have observed, the process becomes a kind of meditation. We learn patience. We take the time to make sure the finished piece is as perfect as is possible given our current stage of mastery, knowing that we will be able to wear the garment for many years to come.

When we practice new techniques, we learn about the artistry behind them. We decide if we prefer Fair Isle patterns to Nordic stranded knitting, and why. We consider how complicated we want to make our lace, and if our climate precludes double-knitted sweaters. We learn which garment shapes suit our bodies and why. All of these are lessons in aesthetics, and as we knit we become more aware of the often un-celebrated talent of the past that helps us develop new designs in the present.

Being a knitter/maker means taking a hard look at the current clothing industry and calling it out for its excesses and mistakes. When we realize how difficult it is to create, we develop respect for other makers. This in turn leads us to examine how makers all over the world are treated. Thus, knitting can lead us into personal activism. How many of us are buying less clothing and becoming willing to pay more for each piece? How many of us are coming to reject throw-away fashion and think of our wardrobe as something to be curated, tended, and respected?

In the same way, being a knitter/maker also leads us down the path of ecological awareness. What fiber sources do we prefer, and how are these manufactured? What kind of dyes are used? What kind of pollution is created? What can we do to avoid becoming part of the problem?

It is true that not every knitter considers these questions. However, many of us grow more reflective in terms of both aesthetics and activism as we continue to knit. How has your knitting practice changed your awareness of each? Do you consider yourself a maker? How has that changed your life?
--
Quoted resources:

Gantt, Charles. "What is a Maker? What It Really Means to Be a Maker." Tweak Town, March 29, 2013. Accessed on 19 May, 2020. https://www.tweaktown.com/articles/5301/what-is-a-maker-what-it-really-means-to-be-a-maker-/index.html



Related Articles
Editor's Picks Articles
Top Ten Articles
Previous Features
Site Map





Content copyright © 2022 by Korie Beth Brown, Ph.D.. All rights reserved.
This content was written by Korie Beth Brown, Ph.D.. If you wish to use this content in any manner, you need written permission. Contact Korie Beth Brown, Ph.D. for details.