How to Activate Your Chakras With Essential Oils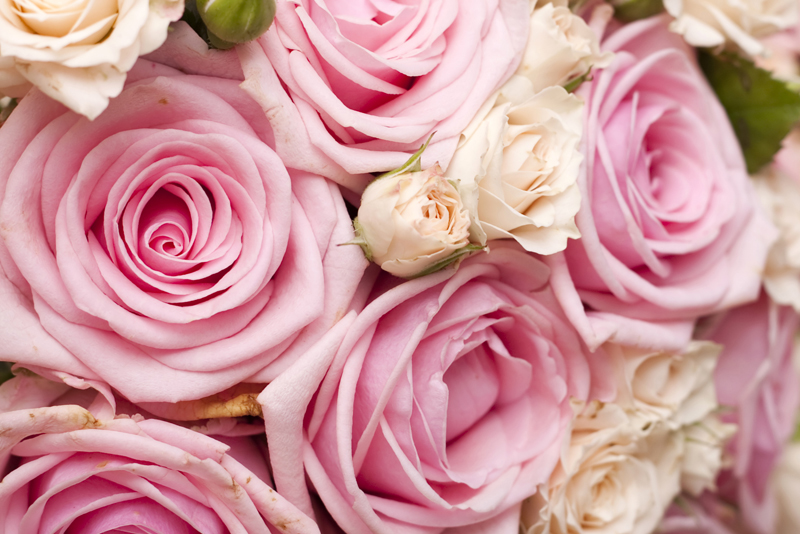 Could your fatigue be a sign of chakra imbalance? Are you depressed ... physically, spiritually and emotionally drained? Yeah, a lot of people are. The global pandemic raised the level of stress on most people and we've been zapped of energy on some level since it hit. Could your chakras be off center causing this feeling?
A lot of you have turned to essential oils to help you through this crisis. Essential oils have been an old soldier in the new frontier for those of you that understand their use. You also know that they can provide a welcome since of relaxation and aromatic essence to ease your mind.
Chakra imbalance is no joke. You wonder why you're not able to get going certain days. It's because your energy centers are off. Chakras are the energy centers within your body that regulate all of its processes. That includes everything from the function of your organs to your immune system and emotions.
Essential Oils for Chakras Balance
There are seven main chakras and each one has its own vibrational frequency, color, and governs a specific function in your body. Your body is its own unique universe and like the universe we live in, it needs balance to function properly.
There are essential oils that have been known to help with the balancing of your chakras.
Let's Take a Look ...
The Root Chakra is the first chakra.
It's located at the base of your spine representing the color red and the physical element of Earth. It's the Grounding chakra.
Patchouli essential oil is the oil for a relaxed state, giving rise to storing up a large amount of energy, so you can get things done. Patchouli helps with overcoming fatigue and feeling down.
Sacral or Second Chakra
is located in the lower abdomen between your pelvis and naval center. Orange is its color with a physical element of water.
Neroli is its oil as it brings energy of pure love and light. It helps with healing trauma, especially from abuse. Neroli opens you to love within yourself and the freedom of allowing love to flow freely.
Solar Plexus or Third chakra
is located at the center of your naval. Yellow is its color.
Pine essential oils is its oil. It is the oil of restoration of the heart when emotions have become hard and jaded. Pine allows you to move from old wounds, letting go of baggage of the past.
Heart Chakra or Fourth Chakra
is located at the center of your chest. Self love, contentment, compassion and being centered are its characteristics.
Rosewood or Rose essential oils are its oil. It offers a strong energetic bubble of protection and can help maintain a clean and enclosed aura. Use this oil to release repressed emotions and constricted feeling stored in your chest.
Throat chakra or Fifth Chakra
is located in your throat. Blue or turquoise is its color. Self expression and communication are its main attributes. A balanced throat chakra helps with communication.
Lavender is its oil. It encourages you to share your gifts with the world. It removes your feeling of being overly delicate and withdrawn as well as fearful.
Third Eye Chakra or Six Chakra
is located in the center of your forehead. Indigo is its color. Intuition, good memory and the ability to memorize are some of its characteristics.
Sandalwood is its oil. Grounding, effective when meditating, sandalwood is used by healers and spiritual leaders. It brings awareness and ease, while engaging in higher consciousness.
Crown Chakra or Seventh Chakra
is located in the top of your head. A balanced crown chakra will have wisdom, intelligence, ability to analyze, open mindedness and spiritual connection.
Lime is a great essential oil for this use and is used for energetic cord cutting and detaching. It allows you to release any illusions that you my have confused with reality.
How to Use the Oils
For root chakra application you will apply the oil to the sole of your feet. All other oils will be applied to the respective chakra.
There are other oils that can be used to help unlock stagnant energy and balance your chakras. This is merely an overview. The deeper you dive into the use of essential oils and chakra healing, the greater your self healing will be.
That's it for this week.
Juliette's Website
Nyraju Skin Care


Related Articles
Editor's Picks Articles
Top Ten Articles
Previous Features
Site Map





Content copyright © 2022 by Juliette Samuel. All rights reserved.
This content was written by Juliette Samuel. If you wish to use this content in any manner, you need written permission. Contact Juliette Samuel for details.