Are Natural Perfumes a Sign of The Times?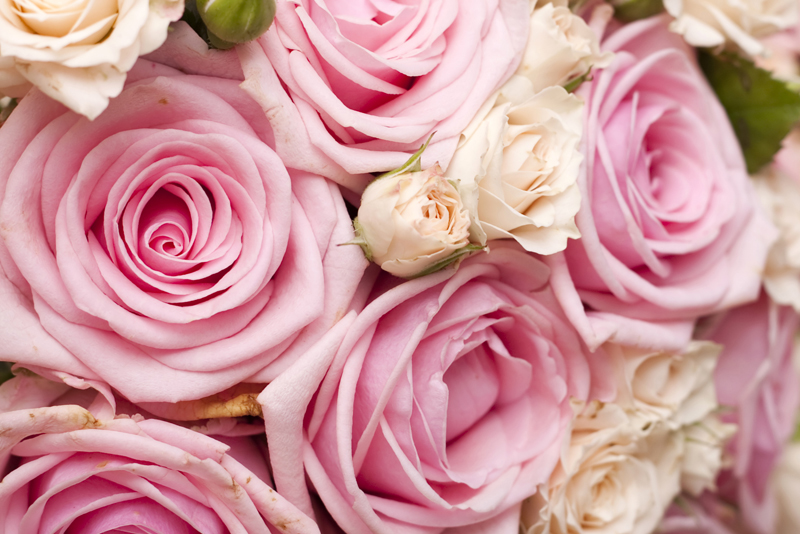 Natural perfumes, can they be a sign of the times? As we move into a more health conscious mindset, natural and organic are top of mind. Perfumes are no different. Natural perfumes are made from essential oils, absolutes, resins and concretes.
A bouquet of flowers is, in essence a natural perfume. You get to enjoy the natural aromas of the flowers assembled in the bouquet. You can also benefit from a garden that has a variety of flowers growing.
That's all well and good, however, you can't rub or mist flowers on your skin. Technically, you can rub petals on your skin and get a scent. It's just not what you're accustomed to doing. A more favored approach is to make or purchase your natural perfumes.
Natural perfumes are heavily associated with essential oils and aromatherapy. Why? Because it's the essential oils that are used to make natural perfumes and aromatherapy blends.
How to Make Natural Perfumes
It can take months for a really good natural perfume to mellow and age. Some equate it with the making of a great wine. Yes some people blend a single oil into a carrier oil, roll it on and keep it moving.
Then there are those of you, that blend a group of essential oils together, allow them to set or marry, before adding a carrier oil or alcohol to the blend.
Perfumery is done in notes. Top, middle and base. Some of your essential oils will have a higher intensity in odor. There are oils that have high intensity odors such as chamomile, spikenard, patchouli and lemongrass. This means you can use less drops of them in your blend.
Not all natural perfumes are for misting. Some of you prefer to have your natural perfumes as body scents. When scenting for your body your skin is involved. For your face, you would use jojoba as your carrier oil. For your body in general, olive oil would be a carrier oil to consider. For massage oils, sesame oil would be a good choice. Also for massage oils, almond, apricot kernel and sunflower are good oils to consider
A Tidbit More About Carrier Oils
Jojoba oil
holds the scent of your essential oils well. It won't clog your pores and absorbs quickly into your skin.
Olive oil
absorbs quickly into your akin. It's very good for use after a bath or shower, to lock in moisture.
Sesame oil
is a good oil for those of you who are allergic to nut oils and who don't like the smell of olive oil.
Almond oil
is high in vitamin E.
Apricot oil
holds the scent well and has a good shelf life.
Sunflower oil
is also high in vitamin E and acts as an antioxidant.
As usual, I recommend that you take your study of essential oils deeper, to see how they are used for natural perfumery.
Let us now what you create in the fragrance forum.
That's it for this week.
Juliette's Website
Nyraju Skin Care


Related Articles
Editor's Picks Articles
Top Ten Articles
Previous Features
Site Map





Content copyright © 2021 by Juliette Samuel. All rights reserved.
This content was written by Juliette Samuel. If you wish to use this content in any manner, you need written permission. Contact Juliette Samuel for details.