The 5 Best Natural Fragrances for Warmer Weather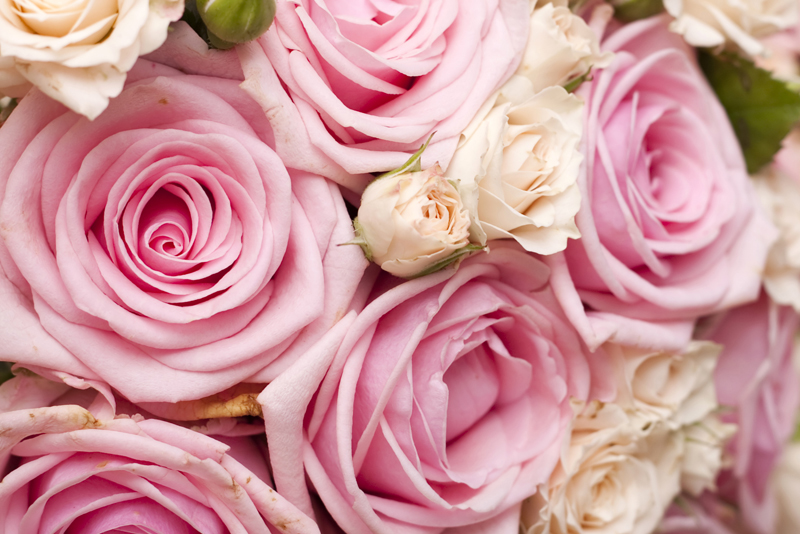 Let's talk natural fragrances from the side of essential oils. The dog days of summer are right around the corner, which means that there's now a need to diffuse essential oils that are light, floral, and herbaceous. These scent profiles will give some much-needed relief from the warm weather that lies ahead.
Additionally, you're probably going to spend a ton of time outdoors, which is why essential oils that protect from the elements are also necessary. Constant exposure to heat, mosquitoes, and humidity will take a toll on your skin, so don't forget to apply these scents as an added layer of defense.
With that, here are the 5 best natural fragrances for warmer weather.
1. Peppermint
This scent may usually be associated with the festive spirit of Christmas, but peppermint is actually a great essential oil to have on hand during the summertime. Thanks to the amount of menthol that it contains, it'll act as a personal electric fan that will keep you cool and refreshed, no matter how high the temperatures rise.
Blend With:
Juniper Berry, Cypress, and Lavender for a welcome refuge from the heat
2. Jasmine
Known for its irresistible floral notes, jasmine has countless other benefits that make it the ideal natural fragrance this summer. For instance, it does a fantastic job of rehydrating dry skin, which makes it the perfect moisturizer when the humidity becomes too much to handle. This can also be used by those with sensitive skin, due to its scientifically proven anti-inflammatory properties.
Blend With:
Rose and Yuzu for a beautiful and fragrant atmosphere
3. Citronella
Planning a lot of outdoor activities this summer? Then, it's best to keep a bottle of citronella essential oil in your bag! This natural fragrance works incredibly well as a mosquito repellent since its properties block the scents usually sensed by those pesky insects. It has a wonderful aroma too, which is why you won't have to worry about smelling like chemicals while enjoying your picnic.
Blend With:
Lemongrass, which is also known for its anti-mosquito properties
4. Lavender
Given all the excitement that happens during the summertime, it's fair to say that winding down and going to bed will be a huge challenge. Children, in particular, won't find it easy to sleep after a hyperactive day filled with activities. Because of this, it's best to diffuse lavender essential oil every night to help settle the entire household down. Combined with a carrier oil, this natural fragrance can also be applied on your skin to soothe a child or adult unwilling to close their eyes.
Blend With:
Grapefruit, Spearmint, and Lemon for a relaxing way to end the day
5. Sweet Orange
Citrus fragrances go well with the scorching heat of summer, so be sure to diffuse scents like Sweet Orange this season. Its uplifting and cheerful aroma will help cheer up those who feel cranky, due to the warm and sticky weather. This has also been proven to be great at reducing stress levels, which parents with hyperactive children will definitely appreciate.
Blend With:
Petitgrain and Ylang-Ylang for an instant tropical island getaway
It's important to remember ...
All essential oils should be diluted with a carrier oil. For mature skin, you might consider Seabuckthorn or Argan oils. For sensitive or irritated skin, hemp seed or avocado oil might work better.
Which of these natural fragrances are you looking forward to using this summer? Do you know of any other blends that would be perfect for the upcoming warmer weather? Drop us a comment in the fragrance forum, we'd love to hear from you!
That's it for this week
Juliette's Website
Nyraju Skin Care


Related Articles
Editor's Picks Articles
Top Ten Articles
Previous Features
Site Map





Content copyright © 2023 by Juliette Samuel. All rights reserved.
This content was written by Juliette Samuel. If you wish to use this content in any manner, you need written permission. Contact Juliette Samuel for details.