9 Plants to Stimulate and Delight Your Soul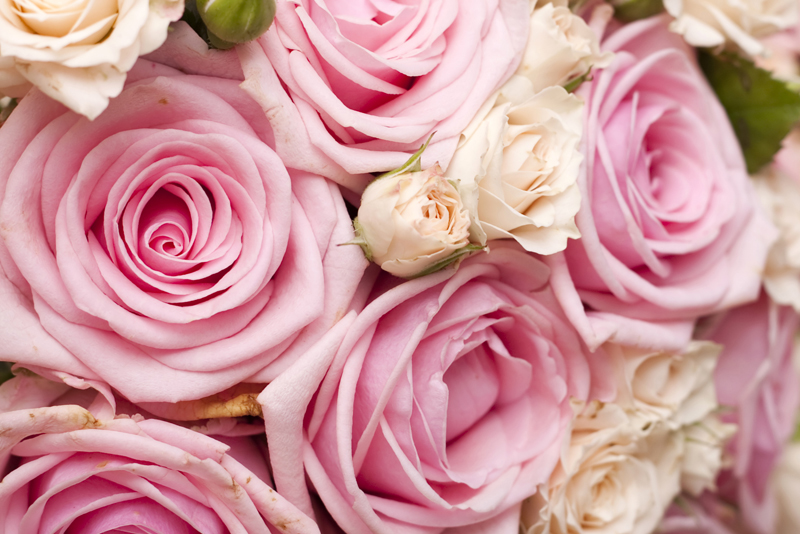 One of the best ways to stimulate and delight your senses and soul, is to be able to enjoy the aromatic fragrances from a garden. Whether it's flowers, herbs, or shrubbery, there are so many varieties for you to choose from.
We typically think of gardens as we approach springtime. You can always have a garden. Whether it's in your backyard or a pot, a garden can certainly provide you with some of the most beautiful aromas that can constantly be in your space.
I remember the time when I had a corn plant in my house. This plant has been with me for many years. It has survived a house in Jersey, a house in New Rochelle, as well as a Co-op apartment in White Plains, New York.
This plant is still with me. It's been clipped, new shoots re-potted and it's children are in various places in my house. One night I walked out of the bedroom and picked up this beautiful aroma. I could not for the life of me figure out where it was coming from.
I kept trying to pinpoint the origin of this scent and I noticed that as I walked by the plant it would get stronger. When I get away from the plant it would become less fragrant. It never dawned on me that the plant bloomed and provided a beautiful flower. I'm talking about a plant that is at least 40 years old.
When I stopped moving for a minute, I looked and there was the beauty of a blossom coming from this corn plant. Not only a blossom but it had a beautiful aroma.
Let's Take a Closer Look at Aromatic Beauties for Your Garden
For those of you who are fortunate enough to have dirt that you can actually plant beautiful flowers into the ground, you're blessed.
Honeysuckle.
There's nothing like a morning walk as you pick up the aroma of honeysuckles blooming in the springtime. You can enjoy the same essence of the honeysuckle by having it as a border plant in your backyard.
In addition to the sweet nectar of a flower, it draws hummingbirds to it and you get to enjoy the aromatic blend of the honeysuckle as well as the beautiful colors of the hummingbirds.
Moonflower Vines. These flowers actually bloom after the sun goes down. It can actually climb 20-30 feet in a season. Because of this, you can experience summer shade as it grows under a gazebo that you might have. Moonflower vines appear in mid-summer to fall.. What better way to enjoy summer night watching the moonlight.

Jasmine. We all know that Jasmine is a night blooming flower as well. No climbing vines will offer you the unique fragrance of a Jasmine. Did you know that the Jasmine flower originally comes from the Himalayas and the moderate regions of China.

There is a night blooming Jasmine. It's in the Cestrum nocturnum family . If the weather is too hot, the Jasmine flower will not bloom.

Roses. The roses not only provide you with a beautiful scent, they also provide you with a choice of how they're grown. Most roses can be grown in the traditional bush type of environment. You can also buy roses that grow more horizontally like a hedge. There are other types of roses that can climb an arbor or entry gate.

According to George William Curtis the fragrance of a rose always stays in the hand that gives the rose.


Herbal Scents for Your Garden


Your space can also benefit from herbs that are very fragrant.

Lemon verbena. When you take a Lemon Verbena plant and crush it you are releasing it's beautiful aroma. It grows to 10 ft in its native South American environment. You'll get maybe 7 ft in height, when you bring it
indoors for winter.

Rosemary. Every garden will benefit from having at least one rosemary plant. It's a perennial shrub that's native to the Mediterranean.It also grows hardly in the southern states. Its leaves can branch out to at least 4 feet. You can use Rosemary as an informal hedge, sort of like a backdrop for your other annual flowers. You'll want to make sure that Rosemary is planted where there's excellent drainage and full sun for at least half of the day.

Lavender. When you're creating your list of aromatic herbs and flowers that you'd like to bring into your space, lavender definitely wants to be considered for the list.

Yes, Lavender is an herb. English lavender is probably the most fragrant of all the lavender flowers. Whenever you're looking to choose a Lavender plant, make sure that you have a place that gets maximum sunlight and that the soil will drain fast. Most Lavender plants will not do well in a shaded or damp area so make sure that there's sun and drainage.

Basil. Basil is often referred to as a tropical herb. All Basil's are aromatic, some more so than others. The Genovese basil is similar in growth habits with sweet Green Basil. Some people prefer the Genevieve's because it is smaller and its flavorful leaves for pesto. Mrs. Burns lemon basil is just as it says. It has a lemony scent and this adds something extra to the basil spice. The Pesto Perpetua is one of the taller basil plants and makes a good container plant.


Conclusion


This somewhat short list will start you thinking about the type of plants to consider bringing into your space.You can choose based on the beautiful aromas you'd like to experience throughout the year. Have fun with this. There's nothing like the beauty of a scented room or outdoor garden area.

That's it for this week.

Juliette's Website

Nyraju Skin Care




Related Articles
Editor's Picks Articles
Top Ten Articles
Previous Features
Site Map





Content copyright © 2022 by Juliette Samuel. All rights reserved.
This content was written by Juliette Samuel. If you wish to use this content in any manner, you need written permission. Contact Juliette Samuel for details.