How To Use Functional Fragrance To Help Your Mood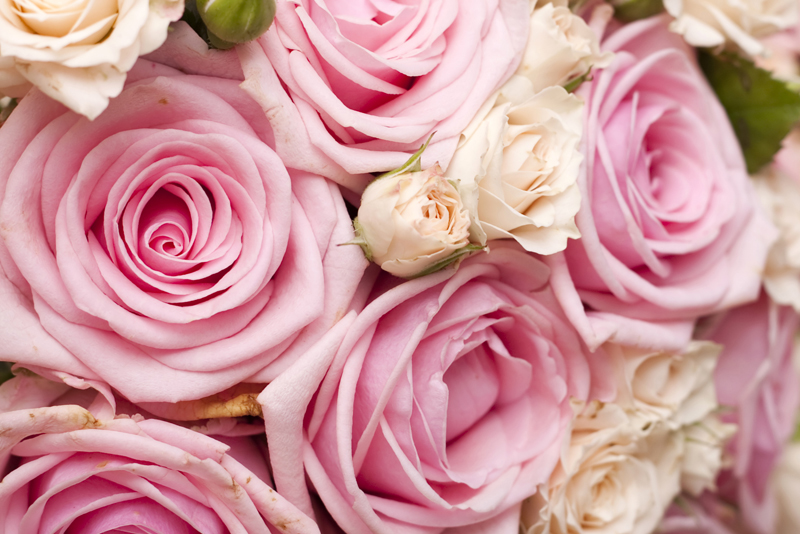 What Is Functional Fragrance?
Functional fragrances are more than just a pleasant smell. It's the concept of using natural fragrances to affect your mood and enhance your overall well-being. It's all about aromatherapy — the use of essential oils and other natural scents to stimulate and improve physical, mental, and emotional health. From anti-anxiety blends to energy-boosting mixtures, functional fragrances can help you take control of your emotional and physical well-being. 

Incorporating essential oils into your daily routine can have some powerful effects. With the right scents, you can enjoy aromatherapy benefits throughout the day. 

Here's How You Can Use Functional Fragrances to Help Improve Your Mood:
1. Choose scents that make you feel good. Different aromas have different effects on people, so it's important to choose scents that make you feel relaxed, energetic, or uplifted. Popular essential oils for mood enhancement include citrusy smells like lemon, orange and grapefruit; floral scents such as lavender and rose; and earthy tones like cedarwood and sandalwood. 

2. Use aromatherapy to relieve stress or anxiety. Aromatherapy is a form of alternative medicine that incorporates plant extracts, such as essential oils, for therapeutic purposes. Certain essential oils can help reduce stress and anxiety by calming the body and mind. Lavender oil is one of the more popular options for calming the nerves. 

3. Diffuse essential oils in your home or office. If you're feeling stressed and need a pick-me-up, try diffusing one or two of your favorite scents to create an uplifting atmosphere. Place a few drops of oil on a tissue and inhale, or use an essential oil diffuser to spread the scent throughout your environment. 

In addition to diffusing essential oils, you can also use them in a variety of other ways such as spray bottles, candles, or adding them to your bathwater. There are lots of creative and fun ways to enjoy the benefits of functional fragrance! 

It's important to remember that everyone is different and will have different reactions to essential oils. If you are using a new scent, it's best to start off with just a few drops and see how it affects you before increasing the amount. With time and experimentation, you can find the perfect blend of essential oils that will help improve your mood and well-being. 

4. Use scents to energize, focus and motivate yourself. Citrus scents like orange, lemon and grapefruit are known for their energizing effects. Rosemary is also a good scent to use when you need to focus. 

5. Massage essential oils into your skin. Enhance the effects of aromatherapy by massaging essential oils directly onto your skin. Choose oil blends that contain uplifting scents like lavender, peppermint, or rosemary for an extra boost of energy. Massaging oils into your skin can also help reduce tension and relax your muscles.
When applying essential oils to your skin, make sure you dilute them. Although volatile in nature, they are very powerful and could cause skin damage. 

What Are The Benefits of Functional Fragrance?
Functional fragrances have many amazing benefits, from reducing stress to improving energy levels. Natural scents can help reduce anxiety, ease tension and create a sense of calmness. 

Essential oils like lavender, chamomile, and sandalwood are known for their calming properties and can help bring a sense of relaxation to your environment. They can also be used to boost energy levels, improve focus and concentration, and even enhance your mood. 

Summing Things Up ...
Functional fragrance is an amazing way to take control of your emotional and physical well-being. With the right essential oils, you can reduce stress, boost energy levels, improve focus and concentration, and even enhance your mood.
It's easy to get started, just pick out which essential oils will give you your desired effect and start diffusing. 

That's it for this week. Have you tried using functional fragrance? Tell us about your experience in the fragrance forum. Like what you've read? Share it! 

Juliette's Website
Nyraju Skin Care


Related Articles
Editor's Picks Articles
Top Ten Articles
Previous Features
Site Map





Content copyright © 2022 by Juliette Samuel. All rights reserved.
This content was written by Juliette Samuel. If you wish to use this content in any manner, you need written permission. Contact Juliette Samuel for details.