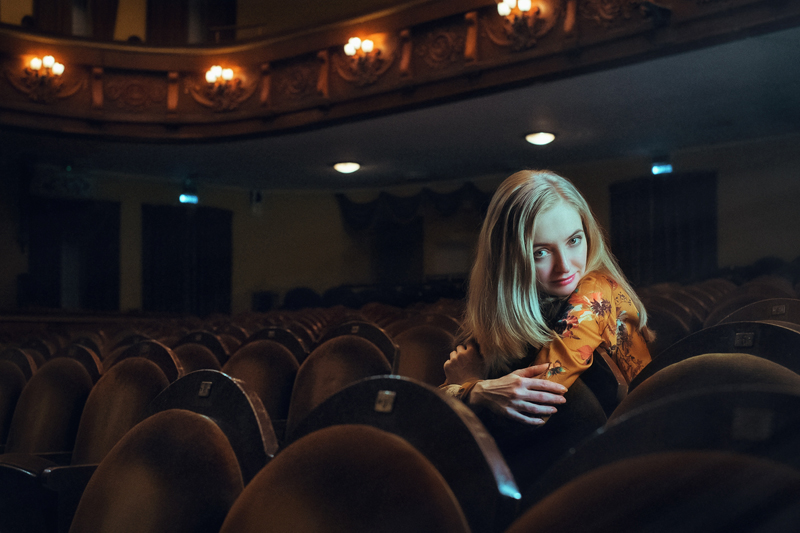 Veronica Lake would be shocked, and I hope pleased, that on June 25th, 2023, the UCLA Film and Television Archive is sponsoring a public screening of "Ramrod", newly restored in 35mm. Lake wrote in her autobiography that "Ramrod " (1947) is a movie no one remembers "which is just as well." Her feelings were tempered by the fact that her beloved stepfather died during production and the film's director was Lake's second husband, Andre De Toth. Lake alleged that De Toth was physically abusive during their relationship and that his profligate spending bankrupted her. She also stated De Toth prevented her from working during the last two years of their marriage, rejecting the scripts sent her way.

De Toth outlived Lake; she died in 1973 while he persevered until 2002. He was able to enjoy a renewed interest in his work and critical acclaim. De Toth also advantageously shaped the narrative regarding his relationship with Lake. The result is that film historian Alan K. Rode can write the "marriage to Veronica Lake foundered as her life tragically spiraled into alcoholism and drug addiction," placing the blame squarely on her shoulders. That gender bias extends to the character (Connie Dickason) that Lake plays in "Ramrod". Critics routinely disparage Connie as murderous and ruthless, a double-crossing femme fatale similar to Lake's other roles in film noir. A close examination of "Ramrod", however, reveals a morally ambiguous terrain in which Connie eliminates despotic cattleman Frank Ivey by adopting his tactics.

The film's brisk opening sequence establishes Ivey's stranglehold over the community and Connie's motivation for resistance. Ivey (Preston Foster) plans to marry Connie and runs her fiance Walt (Ian MacDonald) out of town. Ivey also threatens Dave Nash (Joel McCrea), Walt's foreman and Connie's ally. Connie's father Ben (Charles Ruggles) is Ivey's patsy and Connie's initial confrontation with her father is one of the film's best scenes. Ben expresses dismay that Connie won't acquiese to Ivey's proposal. Her response is "No one's ever had the nerve to stand up to him. Well, I have." She also declares her independence and states that she will make a life of her own choosing. Lake plays the scene with passion but doesn't let it devolve into histrionics.

The screen violence escalates as Ivey and his henchmen burn down Connie's ranch and beat one of her workers to death. It is in response that Connie arranges to have her cattle stampeded off a cliff and then accuses Ivey of the deed. The ineffectual sheriff is murdered when he finally tries to arrest Ivey. There are four other killings in "Ramrod". The gunplay is carried out by men but they deflect culpability onto Connie. When a character states "you can get killed working for her", the implicit message is that men have no free will of their own, no other way to settle disputes than by force. The inherent fatalism is one reason "Ramrod" is often categorized as a noir western.

The script, adapted from a Luke Short novel, makes it clear that no character is completely innocent. This is why it's unacceptable to label Connie as the villain. Although she is a solitary and rejected figure at the end, Connie achieves her goals. Ivey is vanquished and Connie has her land, which equals financial independence. It is unfortunate that Veronica Lake's own story had a very different ending. Her marriage to De Toth ended in chaos, their home seized by the IRS for back taxes. Lake's film career foundered and when she died in her early fifties, she was performing on the lowly dinner theater circuit.

Whatever De Toth's faults, he was right in his assessment that Lake was a better actress than Hollywood allowed her to be. Lake's famous hair, the "peekaboo" mane that covered one eye, is kept pinned up or braided for much of "Ramrod". She doesn't need it, even in the film's spicy seduction scene. Reading Lake's autobiography, it's difficult not to compare her with Connie Dickason. Neither woman is an unequivocal heroine but their determination to make their own choices is entirely comprehensible.

Article posted on 6/24/2023. "Ramrod" is available on DVD and is currently playing on the "Grit" television network. Lake's autobiography was reissued in 2020 and is simply titled "Veronica Lake". Alan K. Rode discusses "Ramrod" in his book on another Luke Short adaptation, "Blood on the Moon".




You Should Also Read:
Blood on the Moon (1948) Film Review


Related Articles
Editor's Picks Articles
Top Ten Articles
Previous Features
Site Map





Content copyright © 2023 by Angela K. Peterson. All rights reserved.
This content was written by Angela K. Peterson. If you wish to use this content in any manner, you need written permission. Contact Angela K. Peterson for details.