Autumn Is Here, Tried Making Natural Perfumes?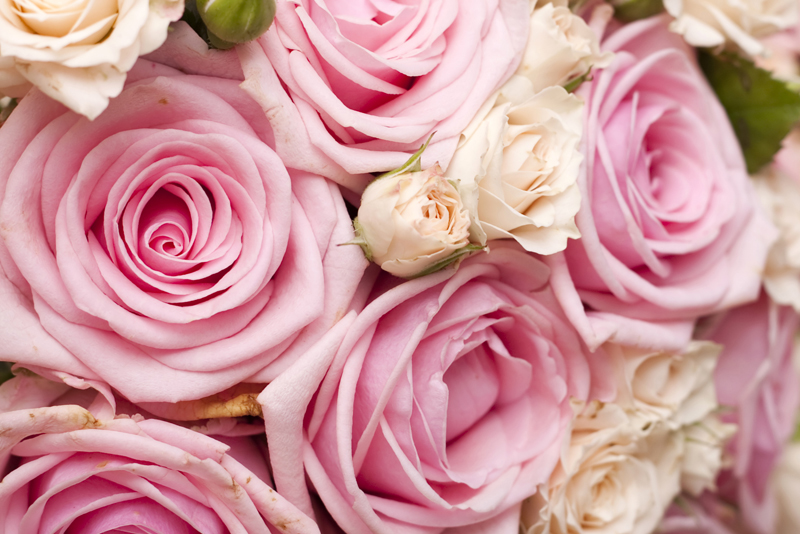 As temperatures start to cool and the leaves change, it's time for us to embrace autumn in all its glory. Whether you're planning a getaway or enjoying a cozy night at home, there's something special about this season that can bring out our creative side. And what better way to express your creativity than by making your own natural perfume?
A unique fragrance composed of natural ingredients can really make a statement and quickly become your signature scent. To help you get started on this journey, we've put together a few tips that will help you create your own special blend.
Creating Your Own Signature Scent
First, you need to determine which aromas you like best. Floral notes are often a favorite choice for natural perfumes due to their delicate and calming effect. Essential oils such as jasmine, rose, lavender, ylang-ylang and sandalwood can make for beautiful scents that will last all day long. Once you've chosen your favorite base notes, you can mix and match them with other fragrances to create something truly unique.
Next, it's time to experiment! Take a few drops of each aroma and combine them together until you find the perfect scent. You don't need a lot – just enough to get an idea of what it smells like. If you want to make a stronger scent, you can add more drops. Don't be afraid to mix and match different oils – even if it doesn't work out the first time, with some trial and error you might find something amazing!
Making A Statement With Natural Fragrances
Your natural perfume can be a reflection of your personality and an expression of yourself. Whether you're looking for something sweet and subtle or something bold and daring, mixing different aromas allows you to create a fragrance that is totally unique to you.
If you're feeling adventurous, you can even add spices such as cloves or cinnamon to your blend for an exotic twist. And don't forget about other natural ingredients like herbs and fruits – from citrusy grapefruit to earthy patchouli, there are so many exciting possibilities!
Creating your own unique scent is a great way to make a statement and express your individuality.
How To Store Your Natural Perfume
Once you've created your unique scent, it's important to store it properly. The best way to do this is by using a dark glass bottle with an airtight lid, as this will help preserve the scent for longer. You can also add a few drops of alcohol-based preservatives such as vodka or rubbing alcohol to extend the life of your perfume.
If you're looking for an eco-friendly option, beeswax can also work to help keep your natural perfume fresh. Just add a few drops to the bottle and it will act as an effective sealant.
Summing Things Up ...
Making natural perfumes is a great way to explore your creativity while embracing the beauty of autumn. With a few simple ingredients and a bit of experimentation, you can create something totally unique that will remind you of this special season each time you use it. So what are you waiting for? Get started on your own unique scent today!
Remember to always store your natural perfumes in dark glass bottles with airtight lids, or add preservatives such as vodka or beeswax to help extend the life of your scent. With these tips in mind, you'll be sure to make a statement with your own special blend!
And don't forget that using natural ingredients not only makes for beautiful scents, but also helps reduce environmental impact and keep harmful chemicals out of the air. So make sure to choose sustainable products whenever possible!
Start by gathering the necessary materials; depending on what type of perfume you're making, different ingredients may be used such as essential oils, carrier oils, hydrosols, beeswax and other natural ingredients. Once you have all the necessary items on hand, it's time to get creative!
Get inspired by the smells of nature; create your own special blend inspired by woodsy autumn scents like pine needles and rain-soaked soil or warm citrusy aromas like lemon and orange. You could also try to replicate your favorite scent or invent something entirely new.
When you're ready, start blending the ingredients together in a glass bottle using a dropper and shake it up! Once you've achieved what you consider to be the perfect mixture of fragrances, pour the blend into an atomizer for easy use and voila - you've created your own homemade natural perfume!
Whether you decide to keep it for yourself or give it away as a special gift, we hope you enjoy creating something unique and special with your own signature scent. Happy crafting!
That's it for this week .
Juliette's Website

href="https://nyrajuskincare.com">Nyraju Skin Care


Related Articles
Editor's Picks Articles
Top Ten Articles
Previous Features
Site Map





Content copyright © 2023 by Juliette Samuel. All rights reserved.
This content was written by Juliette Samuel. If you wish to use this content in any manner, you need written permission. Contact Juliette Samuel for details.