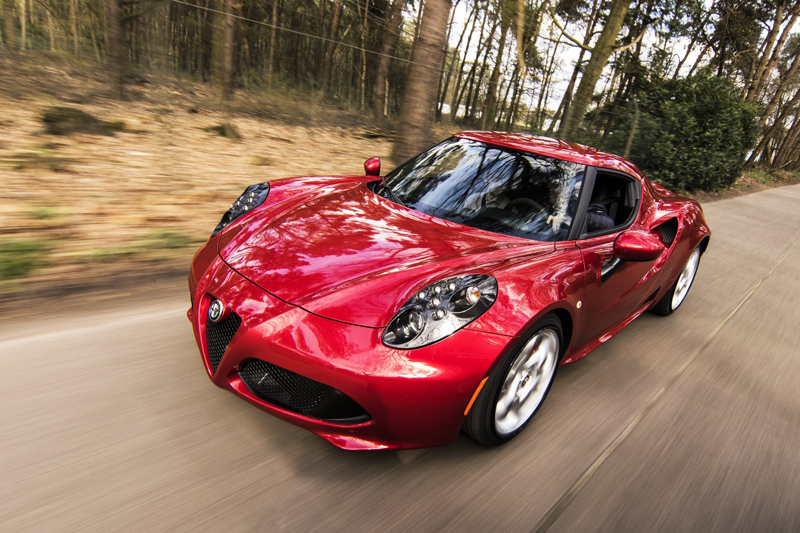 First of all, congratulations! Today's Auto makers are giving us better enamels and metals to practically eliminate rust. It's all too simple to keep our vehicles looking their best is keep them clean and shiny. A well maintained vehicle says alot about a person. If you are blessed and have a new vehicle and you want it to look like new, try using the products I recommend and let me know if you are not happy. I have a Red 2005 Nissan Maxima SE and I get compliments all the time because my interior/exterior is taken care of and kept clean and shiny, from the roof to the rims.

I have tested some new products recently and just as life changes, so will my list of recommended Auto Detailing Products change. I recommend these products for your new car. My mission is to enlighten and inform you, the reader of the easiest, fastest and least expensive way to detail your vehicle by using quality products thus maintaining your vehicle's exterior and interior.

Always use Microfiber Products when polishing or drying your vehicle: Microfiber Products that has an 80/20 or 70/30 blend is simply the best Microfiber out there! Microfiber Towels have long since phased out the Terry Towel. A great microfiber towel can be found from Grakar. Although many others claim to be best, Grakar's absorbency is 9 times its weight versus 7 times absorbency of its competitors. They stand up to machine washing like no other! Grakar packages their towels in ziploc baggies to keep them free of debris and for your storage! Anti-Bacterial, 100% lint-free and streak-free for peak shine! A Five Star Product!

Waxes, Conditioners & Protectants are important for longevity of color and shine for your vehicle's finish. Eagle One Nano Spray Wax is a dream come true! It is very easy to use, affordable and can be obtained at Wal-Mart for the best price. Jax Wax has the Dynamic Dou--Carnuba Liquid Wax and Body Shine. All I can say is anyone with a black or dark colored vehicle will truly appreciate this line of products. My cars beam because I sometimes use Jax Wax products. The best sealant, polish and protectant is hands down, Cajun Shine All--there is none better. I use Cajun Shine All for extension of my just waxed color, shine and protection. It's a must have!

For Tire Shine Gels, I have become very dependent on Eagle One & Meguiar's, for all of my Tire conditioning. They are both user friendly and always, always produce impressive reuslts. While Eagle One always bring their best to its cutomers, they now have a new Tire Shine Gel that has an innovative applicator/dispenser. Now, after applying the gel to my tires, my hands are clean and free of tire grime. Yes!! Another Tire Shine champion that lasts for weeks is Meguiar's Endurance Tire Gel. There is simply none better for longevity.

Chrome/Polished Aluminum Alloy Wheels: Eagle One Nano Polish. This stuff is a miracle in a little jar. Just wipe on, let sit 3-4 Mins., and wipe off! It removes even the toughest wheel grime and brake dust. Simply wipe dry with aGrakar Microfiber Towel. It's that easy! This is what every detailer uses to clean dirty, grimy rims. It's acid free and it is gentle to your skin. There is none better or safer than Eagle One Nano Polish!

Now you are ready to roll! Staying on top of your finish and its condition keeps you on top of your game! Washing your car at the automated car wash is great as long as you wipe it down with an absorbent Micrifber Towels. They speed up the process, absorb mositure the best and leaves no streaks whatsoever!!!

Enjoy your new car and keep it clean and shiny!





Related Articles
Editor's Picks Articles
Top Ten Articles
Previous Features
Site Map





Content copyright © 2021 by Marie A. Stroman. All rights reserved.
This content was written by Marie A. Stroman. If you wish to use this content in any manner, you need written permission. Contact Marie A. Stroman for details.