A Rejuvenatingly Fragrant Facial Massage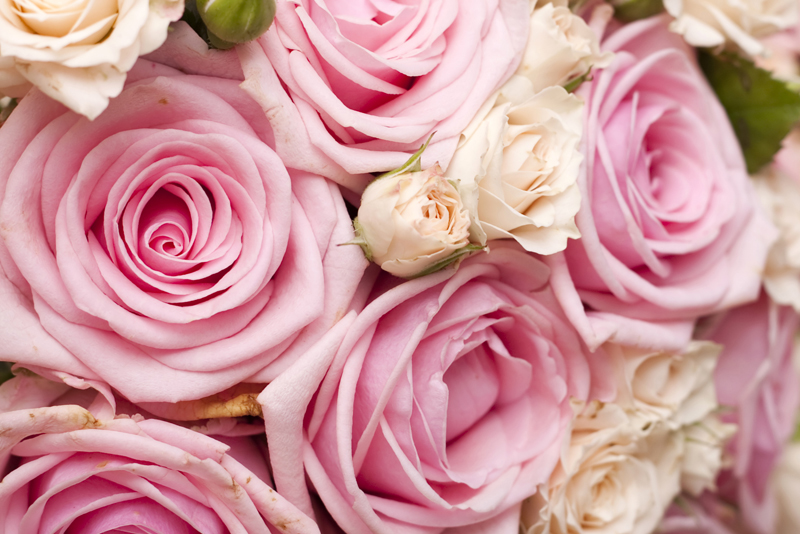 This week we'll take a look at an article done by a former bellaonline.com fragrance editor. From a distance, via the internet, Francoise Rapp was one of my mentors in the world of aromatherapy. I read her material and experimented with recipes whenever I got a chance. Today's article will take you into the scented world of massage and how the technique and essential oils help release tension as well as provide radiance for your skin.
In the words of Francoise Rapp:
Massage has been practiced throughout the world for centuries and is considered one of the oldest forms of healing, for it not only soothes the muscles but also calms the spirit.
Massaging specific areas of the body is a common practice, and the face in particular should not be overlooked. A soothing facial massage provides key healing benefits, including:


Releasing Tension
Facial muscle tension caused by stress can lead to headaches, eye strain, as well as jaw and neck pain. A face massage relaxes your muscles, helping revitalize your skin and allowing you to feel more relaxed.


Increasing Radiance
Massage speeds up circulation, enabling a better flow of oxygen to the skin cells. Improved circulation creates healthier skin and optimizes cell turnover for a radiant glow.


Purifying and Beautifying Your Skin
Use massage to release toxins and impurities. The stimulation of a soothing facial massage can minimize fine lines and firm your skin.


It's easy to prepare a refreshing facial massage oil suitable for all skin types. The recipe below is soothing for sensitive skin yet gently purifies oily skin. This aromatic blend will restore your skin's innate radiance and energize your spirit with it's rejuvenating fragrance.
What You Will Need


5 ml Jojoba oil


3 ml Hazelnut oil


2 ml Rosa Rubiginosa (Rosehip Seed oil)*
*These organic vegetable oils may be purchased at any natural food store.


Rejuvenating Essential Oils Blend:


3 drops Rose otto


4 drops Frankincense


4 drops Grapefruit


In a 10-ml bottle, first pour in the essential oils for the Rejuvenating Essential Oils Blend, then add the organic vegetable oils to fill.
Melusine's Facial Massage
Nine Simple Steps to Radiant Beauty


After you've cleansed and dried your face, rub a small amount of the prepared oil (approximately the size of a nickel) between your hands and gently apply over your entire face.


With both index fingertips, apply light pressure to the center of your forehead. Move your fingers out toward your temples in a circular motion. Be sure to cover the entire area of your forehead. Repeat.


Once at your temples, glide fingers over your brow and circle under your eyes. Apply light pressure. Repeat.


Gently push down on the pressure points of the temple (located where there is a slight depression between the bones and the temple).


Starting from the inner hollow of your eyes, slide your fingers downward to the end of your nose and circle back and forth around the nostrils. Repeat.


Massage along your lower lip, moving outwards and upwards to lift the corners of the mouth. Hold for 6 seconds. Repeat.


With a circular motion, massage outward from your chin to your earlobes. From the corners of your mouth, massage to the middle of your ear. And from your nostrils, massage to the temples. Make sure to cover the entire surface of your cheeks. Repeat.


With your thumb and index finger, grasp your chin at the jaw and gently slide your fingers across the length of your chin. Then slide back to your starting position. Repeat.


Massage your neck by gently stroking upwards from the collarbone to the base of the chin. Cover your entire neck area. Repeat.


In Good Health, Francoise Rapp.
I hope you've enjoyed this article. As always, leave feedback in the fragrance forum. That's it for this week.
Juliette's Website
<span style="color: #ff00ff;"><a style="color: #ff00ff;" href="https://www.nyrajuskincare.com"><strong>Nyraju Skin Care</strong></a></span>
Juliette's Website
Nyraju Skin Care


Related Articles
Editor's Picks Articles
Top Ten Articles
Previous Features
Site Map





Content copyright © 2022 by Françoise Rapp. All rights reserved.
This content was written by Françoise Rapp. If you wish to use this content in any manner, you need written permission. Contact Juliette Samuel for details.