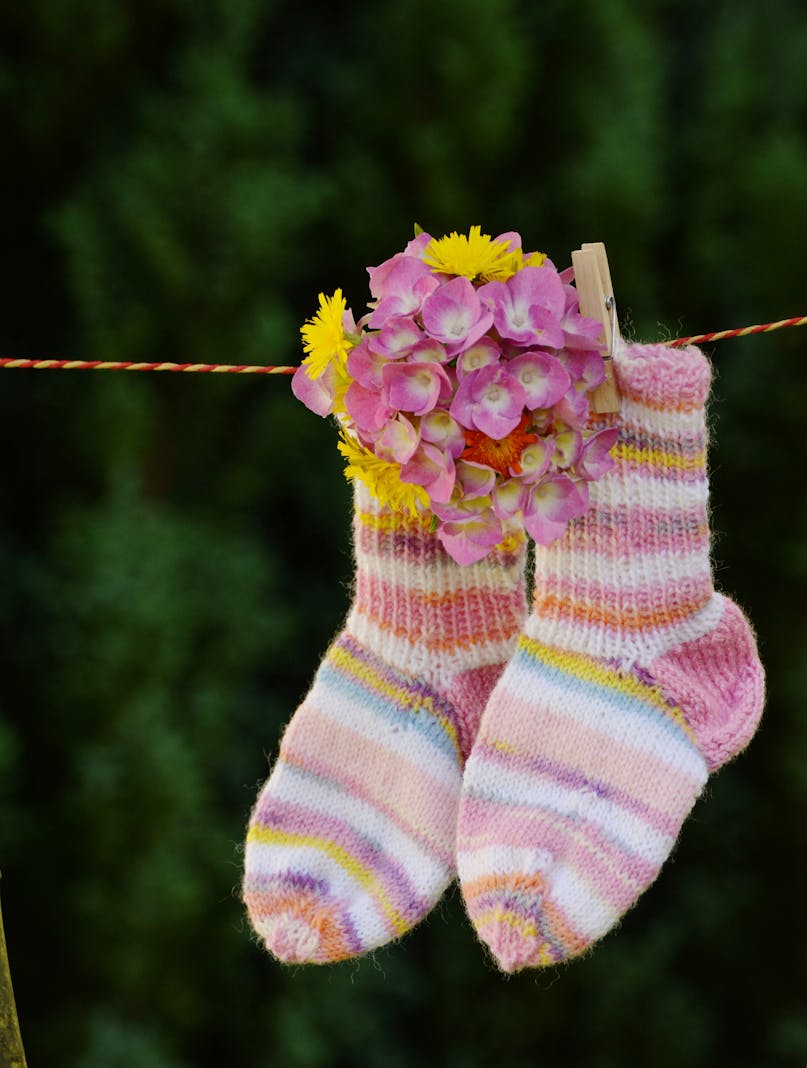 Even as you sit there reading this column, 20 men and women (on average) experience domestic violence in the United States. Nearly twenty-five percent of all children have witnessed a parent abusing his or her spouse, and vicious attacks on partners constitutes fifteen percent of all violent crime. Stalking, rape, repeated beatings, isolation from friends and other loved ones…. Often, leaving an abusive relationship means hiding from the abuser and rebuilding one's life from scratch.

...but wait! Isn't this a knitting site?

Advocacy takes many forms, and knitters are a passionate bunch. In 2009, Joyce Lucas founded The Pink Slipper Project as a way for crafters to help victims of domestic violence, many of whom flee their houses with only the bare necessities. The seemingly small gift of a homemade pair of slippers, washcloth, or pet blanket, whether sewn, knitted, or crocheted, lets the recipient know that somewhere, someone cared enough to make a warm, comforting present.

The Pink Slipper Project functions as an intermediary between crafters and shelters. Every few days, a "challenge" is posted; a shelter is named and described, and a list of needed items is included. Participants pledge to make one or more pairs of slippers (or any number of washcloths), and create them to meet a deadline. When finished, the projects are mailed (generally to an address without a name in order to keep the safe house hidden) directly to the shelter. That is essentially it; this is an uncomplicated, easy way to send love in tangible form and pay blessings forward.

The Pink Slipper Project can be found on a number of social media sites. The official site contains a brief description of the charity, information on sizing slippers for various ages, safety points to consider when crafting for children, and a few links to pattern sites. The charity offers more pattern links on its Pinterest site, and ongoing information about current and past challenges on Facebook. The latter also offers a link to several information sheets in Dropbox, including printable donation tags and a few more patterns.

If you are interested in contributing to The Pink Slipper Project, the easiest way to do so is to friend the cause on Facebook. Doing so will allow you to find out when a challenge begins and to do your bit to bring it to completion. Slippers for teenage boys and adult men, if mentioned in a challenge, are harder to come by, but any size project is welcome.

thepinkslipperproject@gmail.com

https://thepinkslipperproject.blogspot.com/

https://www.pinterest.com/PinkSlipProject



Related Articles
Editor's Picks Articles
Top Ten Articles
Previous Features
Site Map





Content copyright © 2022 by Korie Beth Brown, Ph.D.. All rights reserved.
This content was written by Korie Beth Brown, Ph.D.. If you wish to use this content in any manner, you need written permission. Contact Korie Beth Brown, Ph.D. for details.