Advanced Beadwork - Book Review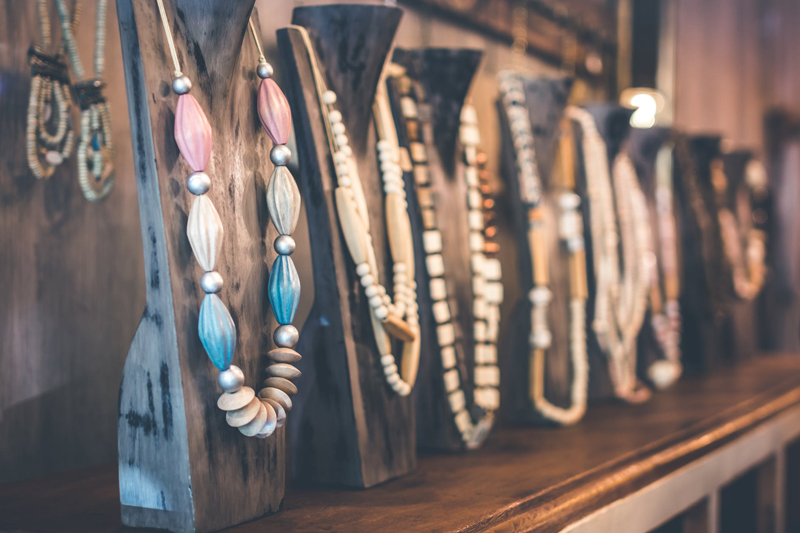 There are many different styles of bead jewelry, and even more techniques for bead-jewelry making. When you're just starting out, you may find yourself exploring many of them in your journey to discover the styles and techniques that are right for you. Once you find your path, you'll want to continue developing your favorite techniques over time.
Advanced Beadwork is a valuable resource for both eras of your jewelry making career. It covers a lot of basics for many different styles of bead jewelry, and elaborates on each one in a straightforward manner. You'll discover the secrets to creating various multi-strand necklaces and bracelets, the standard wire wrap techniques, and lots of seed bead methods. The final chapter even provides an introduction to metal fabrication and soldering.
The title suggests the book is only for "advanced" beaders. I believe you'll find the book useful if you have mastered the basics of completing a single-strand bead necklace, and if you already have a good understanding of simple beading terminology. For example, the book doesn't spend much time defining terms like "jump ring" or "head pin" - although it does include simple instructions for creating both.
It's important to note that this book is not about projects. It's more of a reference manual for styles and techniques. If you have an idea for a project but just can't get things to come together right, or if you're confused by the project directions in another book, Advanced Beadwork can usually help. But if you're looking for specific design examples with component lists and suggested suppliers, it's not the book for you. You also won't find information on color theory or design layout, which are important aspects of successful jewelry making.
Oddly enough, one of my favorite sections of the book is its appendix. The author has provided all those little charts that help beaders choose the right beads and materials, and to comprehend measurements at a glance. There are charts of bead sizes, numbers of beads per inch or per strand, the names of the most common bead shapes, and sizes of beading threads. There's even a reference chart to help you choose the right glue for a given project.
Even though I've been making jewelry for some time now, I still refer to Advanced Beadwork for refreshers and inspiration. There are times when you may feel your designs are growing a little "dull," or you're just ready to try something new. Thumbing through the pages of this book, with its clear charts and demonstrations, may inspire you to embellish your designs with some new or overlooked techniques. I always recommend it as a good addition to any beading library.
Links in this article point to websites not associated with BellaOnline.com. BellaOnline.com is not responsible for the material found there.
---
Chris Franchetti Michaels is a writer and jewelry artisan specializing in beaded designs, wire work, and metal fabrication. She is the author of the books Teach Yourself Visually: Jewelry Making and Beading, Beading Quick Tips, and Wire Jewelry Quick Tips. Visit her website BeadJewelry.net for more jewelry-making help and inspiration.


Related Articles
Editor's Picks Articles
Top Ten Articles
Previous Features
Site Map





Content copyright © 2021 by Chris Franchetti Michaels. All rights reserved.
This content was written by Chris Franchetti Michaels. If you wish to use this content in any manner, you need written permission. Contact Susan Mendenhall for details.