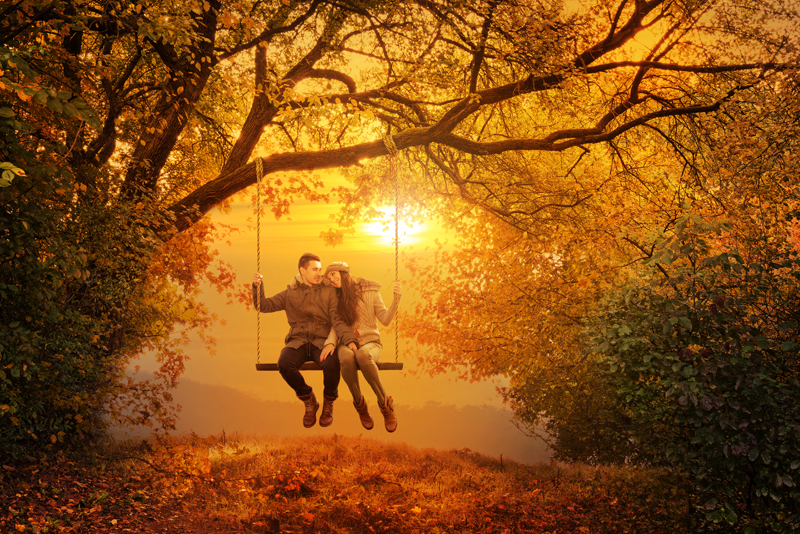 Cameron and Erin Clack may not be newlyweds any longer, but they still have that air of discovery about them that only comes from being a young couple at the beginning of a long journey together.
Married a little over eight years ago, on June 14, 2008, the couple met at the University of Georgia where they were both attending college. Cameron says the dorm that he was living in, Hill Hall, was hosting a trivia game that Erin showed up to with a few of her friends that lived in the same dorm. Cameron immediately noticed her and tried to get her attention all night, but she wasn't bailing on her friends. However, they kept running into each other on campus and eventually began hanging out. According to Erin it was the Georgia vs. Alabama game when he really got her attention. "He bought me a Krispy Kreme doughnut," she laughs, "He sealed the deal." So, they started officially dating. (Pay attention men, the way to a woman's heart is by doughnut, fresh ones!)
The couple dated for around four years, and finished up their undergraduate degrees before Cameron popped the question. They were engaged for another year and a half. Both strong Christians, they chose to go to pre-marital counseling with their pastor before getting married. Their faith is, in fact, one of the things they credit for their happy marriage. According to Cameron, "We are both Christian, we have the same values, and we did a lot of talking prior to the engagement about marriage, what we valued in life, so it wasn't any surprise."
I asked the couple what surprised them most about marriage. Since the two dated during college, Erin says there wasn't too much. It was mainly just learning how to get into the routines of couple life. She already knew what kind of housekeeper he was (and vice versa). They were both on the meal plan on campus so they both had to learn how to cook! And they both had to learn how to do finances as a couple. "We grew together during college."
After about 4 years Erin gave birth to their first child, and they now have two little girls ages 4 and 1. The couple works as a team when it comes to disciplining the children. Since Erin is an Elementary school teacher and is home with the girls more, she takes the main role, and Cameron comes in as backup to reinforce any rules or punishments she has laid down. It is all about each respecting the other partner.
Respect is even given during an argument. Cameron admits to being a hot head, while Erin says she's the let it simmer 'til it boils type of personality. They have agreed on adopting a kind of script when it comes to arguments. Give a cooling off period to whichever spouse is the most upset. One of them comes back and apologizes (for blowing up, not necessarily the argument topic), but this opens the door for communication to occur. That person then addresses what the argument is about with a calm and level head so the issue can be worked out instead of the two of them screaming at each other and staying mad all night.
It is a marriage built on mutual respect and love.
Do they have any plans for the future? Nothing concrete, just so long as it's a "shared dream."
You Should Also Read:
A look at Newlyweds


Related Articles
Editor's Picks Articles
Top Ten Articles
Previous Features
Site Map





Content copyright © 2023 by Michelle Taylor. All rights reserved.
This content was written by Michelle Taylor. If you wish to use this content in any manner, you need written permission. Contact Michelle Taylor for details.