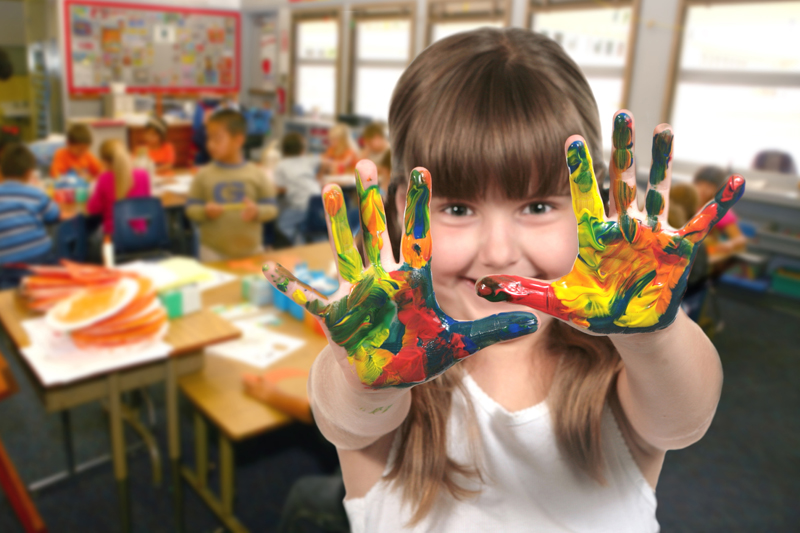 Have you ever heard someone say "Take a Hike!"?
Before you get ready for your adventure take the time to make a personalized walking stick for each family member. Keep these in the car and you will be ready whenever the urge to "Take a Hike!" hits…
"TAKE A HIKE!!!"
Typically it is said by someone who wants to be left alone, or wants you gone from their site. It might even hurt your feelings if someone says that to you!
However, instead of taking offense imagine that it is a good directive. You are actually being invited to go on an adventure. Let your mind wander about some of the hikes you have thought about taking in the past. Maybe on a drive through the countryside you have seen something interesting --- perhaps a sign that catches your eye. Now, instead of just driving past when you see the sign you are now invited to "Take a Hike". You are allowed and even encouraged to take the time to wander and see what's there. Have you always wanted to drive up into the hills, park and just "Take a Hike"? Now you can do that…
Taking a hike with kids can be magical. Don't have a specific agenda, don't have a time frame that isn't flexible, and above all let your children set the pace. This activity does not have to be reserved for weekends, it is just as appropriate to do for an hour or so after school before they have to hit the books. Imagine the added invigoration provided by stretching out the legs from a day of school.
Here's what you need:
• A substantial branch – at least waist or chest high on you (one per person)
• Sand paper
• Thick yarn
• Decorative duct tape
• Charms or beads for embellishment
Finding the perfect stick (branch) -
Head outdoors to find the right stick for you. Decide in advance if you prefer a straight stick or a curved one. How long do you want it to be? Do you want it waist high or chest high? You may not actually know until you have found several to choose from. For a child, it should be shorter and have a smaller diameter for smaller hands to wrap around. When you find the perfect stick , snap off any small branches the come out from the main stick. Wash off any dirt or debris and then allow it to dry completely.
Smooth the surface of the stick with sandpaper to remove jagged edges and splinters. Pay specific attention to the top of the stick where you had will be grasping the walking stick. When you think you have done a good job blow excess dust off and set it aside.
DUCT TAPE
There are so many colorful and decorative types of duct tape available these days that you may choose one that specifically says "YOU!" Wrap the duct tape around the area at the top of your stick and about 2 inches down from the top. Then leave a space with no duct tape for about 6 inches, then add another 2 inches of duct tape.
YARN
Now it's time to wrap the area where you will grasp the walking stick with yarn. Again, there are many different colors and types of yarn. Use what you have on hand or buy some that goes nicely with your duct tape. I was thrilled to get hot pink and black cheetah duct tape for mine, and so choose hot pink yarn. My son chooses camo duct tape and is using tan yarn.
By wrapping the yarn around the top section of your walking stick you are creating a grip. Begin by securing the end of the yarn on the lower tape band with an additional piece of tape placed on top of the existing band. The tape will adhere better to another piece of tape than to the wood, so this step is important to helping ensure that the yarn doesn't get loose and begin to unravel. Wrap the yarn around the stick while working your way up. Cover all areas of the stick leaving no gaps through the yarn. Continue wrapping the yarn around until you reach the top tape band. Cut the yarn here and secure the end of the yarn with an additional piece of duct tape placed over the existing band of tape previously placed at the top and tip of the stick.
Adjust where you put the yarn section based on how tall the walking stick is.
CHARMS
If you want more embellishments add them hanging down over the bottom area of duct tape. We choose to add beads and small bells.
Now you are all ready for your next family adventure!
"TAKE A HIKE!!!"
18 Roll Variety Pack of Bazic Print and Solid Colors (brights and regular colors) of All Purpose Duct Tape. Brights Include: green, blue, orange, purple,pink and yellow. Regular colors include: brown, white, black, green, red, and blue. The prints include: various animal prints. All solid color rolls are 1.89"x 10 yards. All print rolls are 1.89"x 5 yards.


Related Articles
Editor's Picks Articles
Top Ten Articles
Previous Features
Site Map





Content copyright © 2019 by Launa Stout. All rights reserved.
This content was written by Launa Stout. If you wish to use this content in any manner, you need written permission. Contact Launa Stout for details.