Trashmash DIY Bangles eBook - Review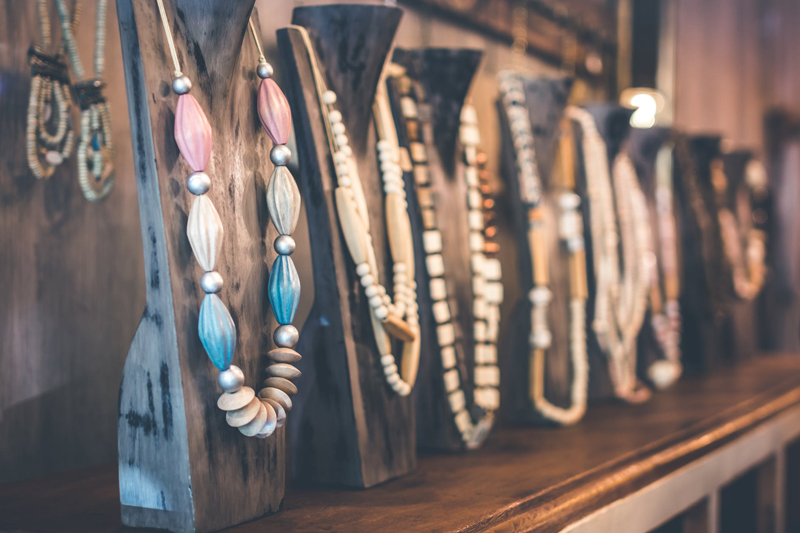 In her 42-page eBook DIY Bangles, artist Donna Grimstvedt shares her secrets for creating unique, lightweight, and colorful bangle bracelets using a technique inspired by the garden-art medium called hypertufa. Hypertufa is made by combining natural ingredients like sand and perlite with cement and peat moss. The result is a rugged material with the look of concrete, but much lighter in weight. It can be molded into all kinds of interesting vessels and statues and is resistant to the elements.
According to Donna, she began experimenting with hypertufa-like jewelry materials one winter when the weather was too poor to get outside and work on her garden hypertufa projects. The result is a substance you can make at home using trash (yes, trash!) and some common craft supplies. It's durable, versatile, and paintable - and it can even be embellished with printed artwork, beads, stones, shaped wire, and fabrics.
Donna has named the material Trashmash, and all the information you'll need to create it yourself is carefully laid out in the DIY Bangles eBook. The main ingredient of Trashmash is crushed foam from styrofoam food containers and packaging. (You'll be surprised by Donna's easy technique for crushing it.)
The dry foam is mixed with some simple and affordable craft supplies you probably already have around the house. This creates a paste that can be applied to a bangle base. Bangle bases are made from empty plastic drink bottles or transparency sheets. The trick to cutting them into perfect bangle shapes is described in the eBook.
Your work area will look something like this. Crushed foam is stored in a baggie, and I used a small glass bowl and plastic spoon to mix the Trashmash. I applied some Trashmash to a bracelet base, which is hung on the handle of a wooden spoon over a cereal bowl. The Trashmash is built up in layers until you have your desired bangle thickness.
As the material air dries, its rustic-looking texture becomes more pronounced. Different methods can be used to make the texture rougher or smoother, depending on your taste. However, note that Trashmash generally creates an organic, natural appearing finish. It probably will not give you a "perfectly" flat or smooth surface, which you can better achieve with a denser material like polymer clay.
Once fully hardened, Trashmash can be decorated in all kinds of ways. The eBook explains many creative embellishing techniques to experiment with, and no doubt you'll come up with some of your own.
I found the DIY Bangles eBook to be very well done, with simple, easy-to-follow instructions. Big color photos accompany the directions and even the supplies lists. Throughout the book, Donna has included short, inspiring quotes, and whenever a technique begins to get a little more complicated, she urges the reader along with words of encouragement.
The jewelry itself is lightweight and comfortable to wear. Since it can be embellished in so many ways, it can take on many different styles. (See the Gallery link below for examples.)
My favorite design aspect of Trashmash is the ability to imbed cabochons and beads in a way that looks almost ancient, like something found in an old castle. I'm also extremely impressed by the environmental friendliness of this technique. Anything that can turn that garbagey plastic foam into beautiful jewelry is high on my list!
The DIY Bangles eBook includes printable templates for creating shaped bangles and color clip-art that can be incorporated into designs. As of this writing, the eBook is priced at a mere $6.00 for a download, or $9.00 for a CD, and comes with two free eBooks on making Hypertufa yard art.
Visit the TimpyWorks website to order, and visit the gallery for inspiration:
Links in this article point to websites not associated with BellaOnline.com. BellaOnline.com is not responsible for the content found there.
---
Chris Franchetti Michaels is a writer and jewelry artisan specializing in beaded designs, wire work, and metal fabrication. She is the author of the books Teach Yourself Visually: Jewelry Making and Beading, Beading Quick Tips, and Wire Jewelry Quick Tips. Visit her website BeadJewelry.net for more jewelry-making help and inspiration.
You Should Also Read:
Advanced Beadwork by Ruth F. Poris - Review
Simple Lace and Other Beaded Jewelry Patterns by Mary Ellen Harte - Review


Related Articles
Editor's Picks Articles
Top Ten Articles
Previous Features
Site Map





Content copyright © 2021 by Chris Franchetti Michaels. All rights reserved.
This content was written by Chris Franchetti Michaels. If you wish to use this content in any manner, you need written permission. Contact Susan Mendenhall for details.