7 Common Photography Mistakes Beginners Make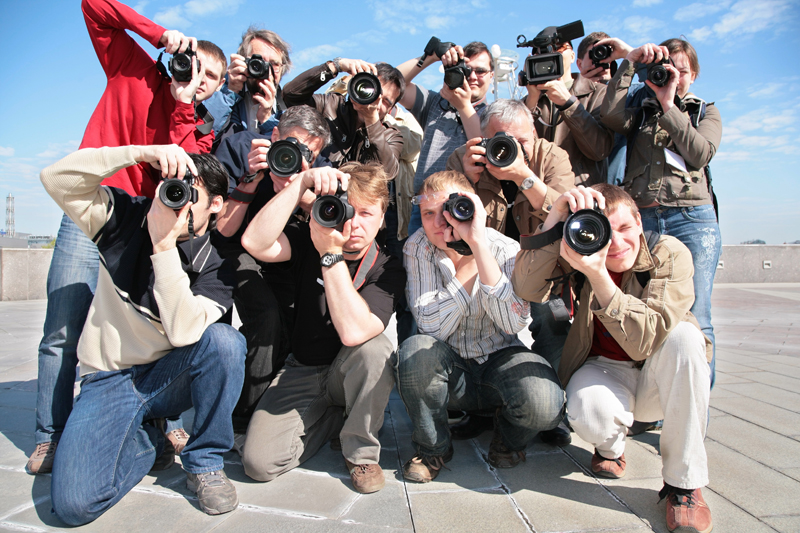 To become a good photographer, you need to practice your skills and make some mistakes along the way. Here are 7 common photography mistakes beginners make that you can avoid by reading this article.
Items Growing Out Of Your Models head
It?s great to keep your focus on your model, their facial expression and pose, but don?t forget to take a look at their surroundings too. You don?t want to end up with a great photo of your models face with something strange growing out of the top of their head, that you didn?t notice when you pressed the shutter button. Take the time to survey the whole scene, move your model if needed and double check before taking your shot.
Not Backing Up Your Images
Always back up your images! There is a reason why a lot of digital cameras have two slots for memory cards. It?s a good idea to use both cards to write your data to, so that if something happens to one you always have the second copy. If you have ever lost a day?s worth of images before then you know how important this is.
Going Crazy When Post Processing
Post processing and using image-processing software such as Lightroom and Photoshop is a lot of fun but don?t go overboard. The point of the software is to enhance your images not to over process them. A good tip is to step away from your images for a while, make a cup of tea or coffee and then have a look at your photos again with fresh eyes. Usually you will notice straight away of you have gone too far and your images are looking fake. Of course if this is your style and you like it then stick to it, but it?s best to learn good technique first and then go from there.
Ignoring the Histogram
Ignore the histogram on your camera and you may end up with images that are unworkable. The histogram is a graphical representation of the tonal values in your image. In simple terms it shows you how much black, grey and white you have in your images. The left side is for the black and the right is for the whites and everything in the middle represents the grey values. If your histogram is pushed up against the left then your image may be underexposed and if it?s against the right then the highlights may be blown out. Get to know how to read your histogram and don?t rely on the small JPG image you see on your LCD screen and you will take far better images.
Quantity Rather than Quality
Good photography is about taking your time to compose and set up shots, not to use the shutter button as a trigger to take as many images as you can. Photographers that use film are generally more careful as they do not want to make mistakes and spend lots of money on film. So take your time and think like a film photographer for a chance to produce better quality images.
Not Taking a Tripod
I can?t tell you how many times I regretted not taking a tripod with me when I first started taking pictures. Great opportunities will come up when you are out shooting that call for using a tripod and if you don?t have one with you, there is little you can do. It?s a good idea to invest in a good tripod bag so you have one with you at all times. My favourite is the Manfrotto padded tripod bag. I have never regretted buying mine as it is good quality and makes it comfortable for me to carry my tripod with the ball head attached.
Not Taking The Time To Set Up Your Camera First
Before I go out to shoot, I always set up my camera with the settings that I regularly use. I always shoot RAW so I make sure that this is always set so that I don?t end up shooting all day only to be disappointed that I had the settings set to JPG. Whatever your go to settings are, set them ahead of time so that later on you can just focus on getting a great shot, which after all is what it?s about!
Whatever you do don't forget that the process should be creative and fun!
Enjoy your creativity!
If you are interested in purchasing the Manfrotto Padded Tripod bag click on one of the following links:
Manfrotto Padded Tripod Bag 75cm
Manfrotto Padded Tripod Bag 90 cm
You Should Also Read:
How To Store Your Digital Photos Safely
Perfect Exposure Using The Histogram
7 Photography Terms that All Beginners Should Know


Related Articles
Editor's Picks Articles
Top Ten Articles
Previous Features
Site Map





Content copyright © 2023 by Ewa Sapinska. All rights reserved.
This content was written by Ewa Sapinska. If you wish to use this content in any manner, you need written permission. Contact Ewa Sapinska for details.