Swanstrom Wire Looping Pliers - Review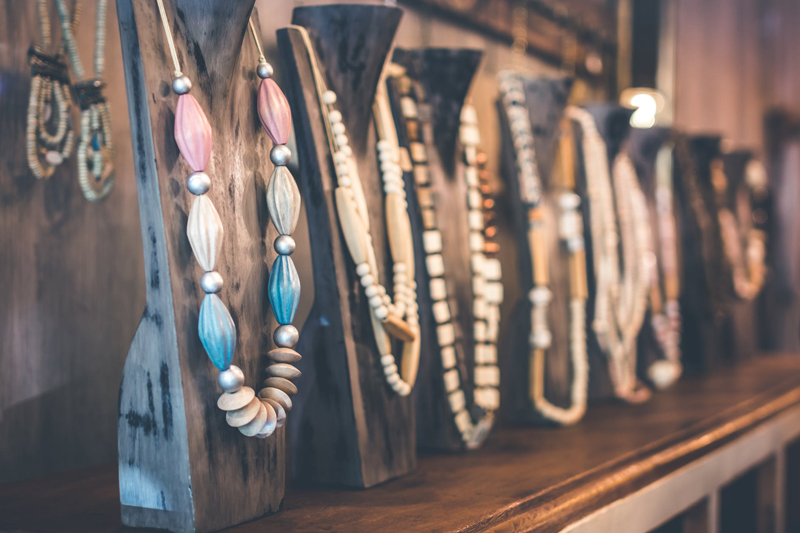 Swanstrom is known for their high-quality, ergonomic jewelry making pliers. Many of their pliers are basic styles, but in specialized designs. For example, they offer a series of "micro" pliers for working with small gauge wire and tiny loops. Swanstrom Wire Looping Pliers go a step beyond those specialized designs; they actually create a non-standard technique for creating wire-wrap loops.
With traditional round nose pliers, you can only achieve evenly-sized loops if you consciously wrap your wire at the same place on the pliers every time. The Swanstrom Wire Looping Pliers use a jig concept to take the guesswork out of that process. By wrapping wire around a little mandrel in the pliers, loops are consistent in size.
When I received my Wire Looping Pliers, I thought they looked promising. I do a lot of wire wrapping, and I was intrigued by this new concept for making loops.
The pliers were comfortable in the hand, with their nice ergonomic Swanstom grips. But when I grabbed some wire and gave them a try, I was disappointed. Although they did create consistently sized loops, I did not like the look of the loops, and I found the pliers cumbersome and difficult to use.

My first observation was that the little plate holding the tiny mandrel was loose, and it kept falling down or to the side as I attempted to wrap wire around it. The instructions said nothing about this. I finally tightened down the plate's bolt with another pair of pliers, which helped to hold it in place. But how exactly should it be positioned? How close to the jaws (grippers) of the pliers should it be? Again, the instructions were silent.
I eventually surmised that the little mandrel should be as close to the grippers as possible. (So the distance will differ depending on the gauge of wire you're using.) However, even when the mandrel was that close to the grippers, the wire-wrapped coils were always too far away from the loop. This left a short length of straight wire between the loop and coil.

I prefer my loops to be flush with the top of the wrapped coil.
I was also unable to finish the loop correctly once a bead was threaded onto the wire. It may be possible with practice, but since I wasn't happy with the look of the loops, I wasn't motivated to continue.
Admittedly, I'm a bit of a perfectionist with my loops and coils, and I have my own ideas about how I want them to look. The distance between loop and coil may not bother you the way it bothers me; it is neither "right" nor "wrong" - it's just not my preference.
Additionally, if you're just getting started with wire work, you might grow comfortable with using these pliers over time. Since I'm accustomed to the traditional method of making wire loops (using round nose pliers), I'm more likely to find new methods not worth my while.
That said, I still cannot agree with one supplier's statement that Wire Looping Pliers are an "essential tool." With some practice, you can learn to create consistent, professional looking loops with ease using traditional round nose pliers. Also bear in mind that you can purchase a complete set of decent-quality wire working pliers for less than the $40-plus price of Swanstrom wire loopers.
Do you use, or have you tried, Swanstrom Wire Looping Pliers or a different brand of similar pliers? Share your experience with them in the Jewelry Making Forum!
Links in this article point to websites not associated with BellaOnline.com. BellaOnline.com is not responsible for the material found there.
---
Chris Franchetti Michaels is a writer and jewelry artisan specializing in beaded designs, wire work, and metal fabrication. She is the author of the books Teach Yourself Visually: Jewelry Making and Beading, Beading Quick Tips, and Wire Jewelry Quick Tips. Visit her website BeadJewelry.net for more jewelry-making help and inspiration.


Related Articles
Editor's Picks Articles
Top Ten Articles
Previous Features
Site Map





Content copyright © 2021 by Chris Franchetti Michaels. All rights reserved.
This content was written by Chris Franchetti Michaels. If you wish to use this content in any manner, you need written permission. Contact Susan Mendenhall for details.