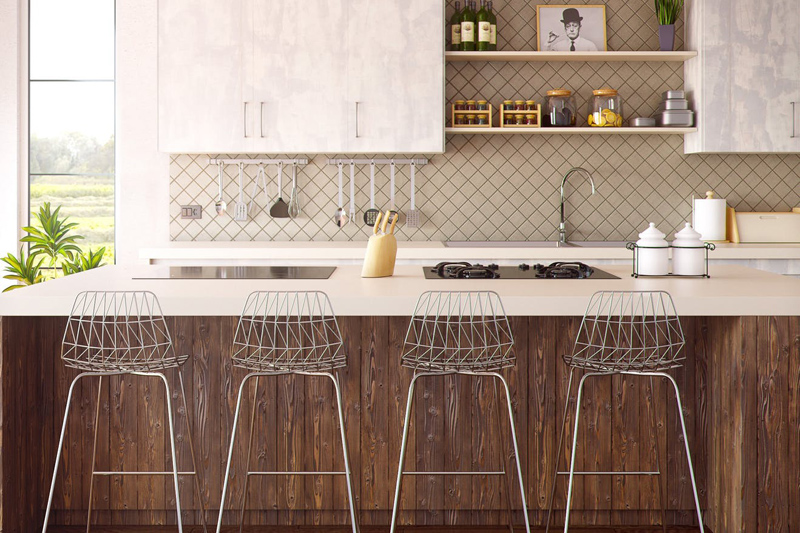 Mixes in a Jar, commonly referred to as Gifts in a Jar, are canning/Mason jars that contain all the dry ingredients to prepare a recipe. The recipient adds things like butter, eggs, and whatever perishable ingredients are needed. They're a convenient way to give a gift of ready to make cookies, cakes, muffins or other homemade treats. Soup and beverage mixes in a jar are also quite popular.
Gifts in a Jar are especially popular during the Christmas holiday season. They make perfect hostess gifts. They're wonderful gifts for teachers, neighbors and co-workers. They're also good to keep on hand for those last minute gifts.
You can find mixes in a jar in many gift shops, selling from about $8 to as much as $20 a jar, but they are really very easy and inexpensive to make yourself.
This collection of Gift in a Jar favorites features a varied selection of simple to prepare recipes. Since cookies are the perennial favorite homemade treat, many of the recipes are for cookie mixes. There's also brownie mix, muffin mixes, cornbread mix, Christmas soup mix, hot chocolate mixes, and dog biscuit mix.
To enhance your jar gifts, each recipe includes it's own printable tag with cooking or baking directions already added. Just print the tags and attach them to the jars.... No more typing or writing out the directions! Since this is an ebook, there's no limit to the number of tags you can print. Print the tags again and again, as often as you need them.
Each recipe is on a separate page. A page with a printable recipe tag follows each recipe. Online jar mixes are included, but with different, brand new recipe cards. Since some of the mixes, like hot chocolate mix, for example, are not used all at one time, printable jar labels are also included for those mixes.
The colorful, double fold cards and labels feature country style images on the outside and easy to follow recipe directions inside. All the beautiful country clip art and graphics are from "Original Country Clipart by Lisa". You won't find jar recipe tags like these anywhere else!
Click Here for ordering information.
---
Slow cooking in a crockery cooker allows tasty home-cooked meals when there's no time for pot-watching. Slow cookers are great for cooking savory soups and hearty stews to warm you up in winter, but they also simplify Summertime cooking. You can still serve everyone's favorite comfort foods without the added heat of an oven or pots boiling on the stove. With many recipes, you can and cook and serve a balanced meal in a single pot, with less clean-up too.

They're great for Summer parties and buffets... No more last minute cooking or re-heating while everyone else is relaxing and having fun. Slow cookers are also perfect for taking food to potlucks, family picnics, and social gatherings.
Many of the recipes in this ebook, Slow & Easy Home Cooking: One Pot Crockery Cooking, are tried and true favorites from family and friends. Some are my own original recipes. Others were found in a collection of community cookbooks and vintage brand name cookbooks. Casserole recipes were adapted and re-written to make them more suited to crock-pot cooking.
It includes recipes for appetizers, side dishes, sandwiches, soups, stews, and other one-dish meals, meat, poultry, and seafood main dishes, desserts, beverages, and more. It has 116 recipes in all plus crockery cooking tips, a slow cooker buying guide.
Kabobs are a quick, easy and colorful way to serve a great tasting meal. They're perfect for backyard picnics and parties. Whether you're entertaining guests or preparing a weekday meal for your family, the variety that kabobs offer is unlimited. They can be easily assembled ahead of time, grilled to perfection in minutes and there's little clean up after the meal. If you don't have an outdoor grill, use an electric indoor grill or broil them.
You can use just about any kind of lean meat for kabobs. Make them with beef, boneless chicken or turkey, pork.... ham. Try meatball or sausage kabobs. Add seafood to your backyard menu with everything from skewered shrimp to swordfish kabobs. Be creative, try what's in season and find your own favorite combinations. Alternate meat, vegetables and fruit on the same skewer, or, to ensure even cooking, prepare skewers with just meat and skewers with just fruit or vegetables. Either way, with the right seasonings and marinades, plus the right amount of time on a grill, at the right temperature, the kabobs will look and taste great!
The Kabob Cookbook will help you create better kabobs. It contains over 65 kabob recipes, plus many additional recipes for marinades, grilling sauces and dips. It gives you easy assembly and skewering ideas for kabobs with extra eye appeal and maximum flavor. It explains the correct use of marinades. It gives you recommended grilling times plus useful grilling tips and extra safety precautions for both charcoal grills and gas grills.
Homemade Treats for Good Doggies features recipes for a variety of treats to please every canine palette. It includes over 50 recipes for biscuits, crunchies, and training treats plus additional recipes for cakes and cupcakes, donuts, bagels, biscotti, jerky and frosties. It has wheat free recipes, recipes for breath freshening treats, easy microwave recipes, and stuffing ideas for Kong® toys. There's recipes for biscuits made with a rolling pin and cookie cutters, recipes for drop cookie crunchies, and recipes for brownies and bites baked in cake pans. Two biscuit mix in a jar recipes include printable, four-fold, all-occasion tags, and Christmas tags. Finishing touches include yogurt-dipped treats, carob-dipped treats, a glaze for shiny biscuits and cream cheese frosting.
Healthy foods like chicken, turkey, lean beef, eggs, rice, carrots, and peanut butter are used in the recipes. You probably already have most of the ingredients on hand. Chicken broth, beef broth and strained meat baby foods are convenient, frequently used main ingredients.
When you make your own pet treats, you know exactly what goes into them, and what does not.... like no food coloring and no preservatives. Homemade Treats for Good Doggies includes information about the health benefits of the recipe ingredients. It also explains why several ingredients that are perfectly safe for humans should never be used in dog foods. Some widely circulated pet treat recipes found on various sites around the internet still include harmful ingredients like raisins or onions.
You can adjust the thickness and size of the biscuits to suit your dog's age, size and chewing ability. Extra thick, super crunchy biscuits are perfect for large breed power chewers. Thin, softer biscuits are best for seniors and dogs with worn, cracked or missing teeth. Additional tips on rolling and cutting the dough and storing home baked pet treats are included.
Watching happy dogs, even picky eaters, gobble up the goodies you've made for them is fun, rewarding and worth every bit of your effort.
You Should Also Read:
The Home Cooking Cookbook Corner
The Home Cooking Recipe Index and Site Map


Related Articles
Editor's Picks Articles
Top Ten Articles
Previous Features
Site Map





Content copyright © 2021 by Sandy Moyer. All rights reserved.
This content was written by Sandy Moyer. If you wish to use this content in any manner, you need written permission. Contact Allyson Elizabeth D´Angelo for details.