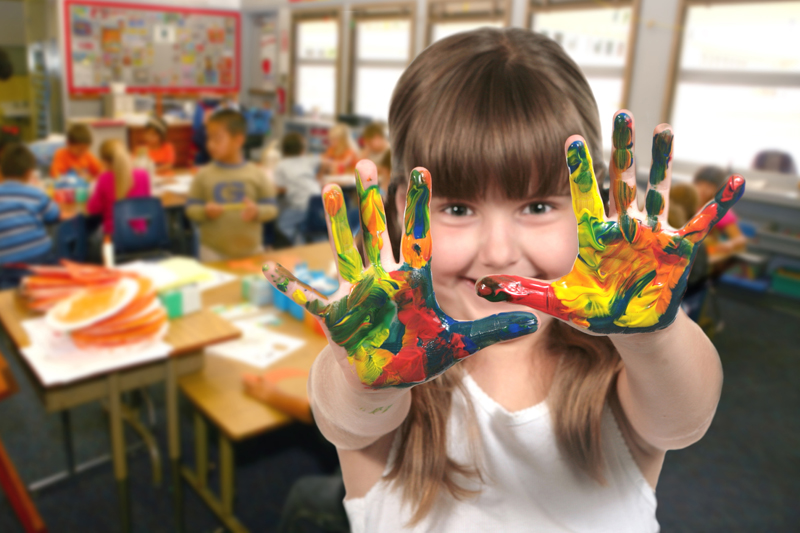 Just imagine if you could go anywhere in the world. Would you want to go someplace warm, or someplace cold? Would you choose to go to a crowded place in a city, or the wide open spaces in some far off continent? How would you want to travel- by boat, by air, by train or on the back of a camel?

Once you have decided where you want to go on your "Flight of Fancy" then you can start to build your own travel dream box. We are going to pretend you choose to go to a different country, but you could just as easily choose to go to a different state or city and this project will still work.

First you need to find a nice sized box with a lid. If someone in your family wears size 15 tennis shoes, you are in luck. That size shoebox can provide a good box for this project, but you can really use whatever size shoe box you can find. You will want it to be big enough to hold all the things you will collect about your dream travel location. But you don't want it so big that you won't have a good place to keep it. I predict that this will become a special treasure and you will want to look at it often.

Now start collecting items for the box.

Some suggestions could include:

1. Map of the location- country- if you can find several that is excellent

2. If you cannot find a flag that represents this country you could make one with construction paper

3. See if you can find some posters or tourist information about your dream location

4. And other souvenirs' from the country that you plan to visit on your "Flight of Fancy"

Once you have your box and all the other supplies you have gathered you can start to make the box. With acrylic paints, in the color you have chosen, paint the outside of the box. You might want to use the colors of the flag of that country.

Cut out the shape of the country from one of the maps and glue it on to construction paper, use a color that gives good contrast, or black. Leave a 1/4 inch border of the background color, and cut out the country again. Paste this country on the top of the box. Use some fancy lettering to write the name of the country on the lid or around the edges of the box.

Fill the box with all your special treasures of this country and then take them out often to enjoy and dream and enjoy your imaginary journey.

Example: if I chose Ireland as the place I want to visit, I could paint my box green, or orange or white or all three colors as they are in the flag. I would look in magazines, or on the internet to see if I can find some pictures of Ireland. I would cut out and mount the map and the Irish flag on the top of my box.

Inside my box I would put my four leaf clover, some maps and brochures about Ireland, the Irish Princess crown I got for St. Patrick's Day, and some gold coins that I might have found a the end of the rainbow.

If I found a recipe for Irish Soda Bread and Irish stew I would put them in the box, then I would give them to my mom to make next St. Patrick's Day. I might also decide to store my two new DVDs that I got for my birthday: The Secret of Roan Inish, and Darby O'Gill and the Little People.

Just remember that it is your dream box and with it you can go anywhere in the world.


Related Articles
Editor's Picks Articles
Top Ten Articles
Previous Features
Site Map





Content copyright © 2022 by Launa Stout. All rights reserved.
This content was written by Launa Stout. If you wish to use this content in any manner, you need written permission. Contact Launa Stout for details.