Take Another Look at the Poncho!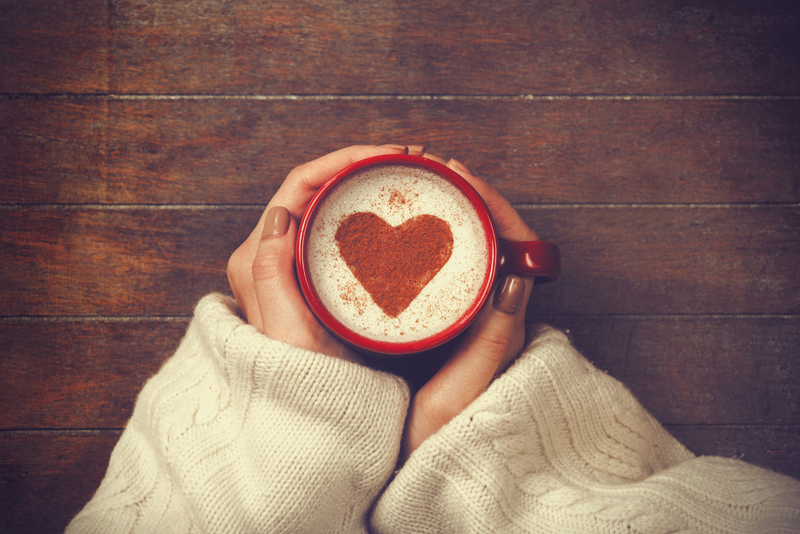 Those of us who survived the 1970's remember ponchos with a certain amount of bemusement. The ones we wore then were excessively folk-art in nature, often using that quintessential combination of green, browns, and gold. Yarns were often made of manmade materials (like polyester) and featured chunky, bold design features. Some people look back longingly on these fashions; I must confess that my initial response is to turn and run as fast as possible.
Imagine my surprise, then, to find that, for the last several seasons, ponchos have appeared on runways and in stores, made of cashmere, and in neutral colors. This is a new version of the poncho, often asymmetrical, but possessing an elegance that was sorely lacking from the decade that gave us such disparate fashions as Earth Shoes and disco dresses.

As knitters, we often visit clothing stores and think to ourselves: "I could make that!" Whether we want to use better materials, different colors, or save money in the process, we're generally right when it comes to ponchos. They are incredibly easy to make, require a seam or two if any at all, and can add just a touch of warmth when a sweater or jacket is too much. If you're tired of accessories but don't want to take on a complicated project, consider creating a poncho.

Patterns for ponchos aren't nearly as ubiquitous as those for shawls, but the glory of a poncho is that you absolutely don't need a pattern if you can knit a rectangle. Grab a stitch dictionary and choose a fun pattern – perhaps take a look at Cecilia Campochiaro's Sequence Knitting by perusing her book (expensive!) or the Mason Dixon Knitting Field Guide #5, "Sequences" to get ideas for knit-and-purl combinations. Find some amazing yarn, roughly one thousand yards at DK weight. Then cast on enough so that the short side is fifteen to twenty inches wide (depending on your height) and knit until you have a rectangle that's around fifty inches long. Bind off, block, and then fold the rectangle so that the short end fits onto the top edge of the long end of the other side, and seam it there. Or, if you prefer, fold the rectangle in half and sew a seam that leaves eleven inches open for the neck. Work in ends, drop the poncho over your head, and go to the supermarket standing tall.

If you much prefer working with a pattern, Churchmouse Yarns and Teas has a very simple one that can be used with a variety of yarns. The pattern is six dollars and offers rolled edges (a pet peeve of mine), but it's easily adaptable to a variety of iterations. Or go to Ravelry and set your search for 'poncho' and free' to research different alternatives.
Disclaimer: I am not affiliated with any of the individuals, websites, or companies discussed in this article. I purchased my patterns with my own funds.

Churchmouse Yarns and Teas poncho pattern: https://www.churchmouseyarns.com/products/easy-folded-poncho-pattern

Mason-Dixon Field Guide #5, "Sequences" is available at masondixonknitting.com or at your local yarn shop.

Campochiaro, Cecilia. Sequence Knitting: Simple Methods for Creating Complex Reversible Fabrics. . ISBN: 978-0986338106. Available through amazon.com.



Related Articles
Editor's Picks Articles
Top Ten Articles
Previous Features
Site Map





Content copyright © 2022 by Korie Beth Brown, Ph.D.. All rights reserved.
This content was written by Korie Beth Brown, Ph.D.. If you wish to use this content in any manner, you need written permission. Contact Korie Beth Brown, Ph.D. for details.