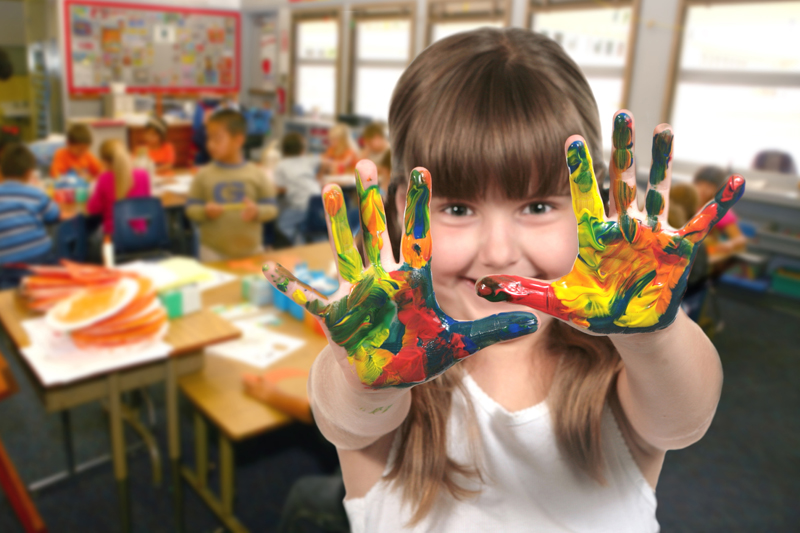 You can make a wonderful gift for grandma - a unique, personally designed cloth tote bag. Depending on the size of the bag, it could feel like an open canvas to budding artists and creative types. However, some children are not comfortable drawing on a big open area and tend to draw much smaller and more intricate scenes. You know the type of artwork your child usually does so be sure to get the size of bag that fits their style of artwork. Grandma will be thrilled with this gift no matter what the size you choose.

Even if every one of the grandkids decorated a bag for Grandma, she will still be thrilled. However, if you know that several children will all be doing the same project, get several different sizes of bags so Grandma will end up with a bag for every need.

These cloth bags are available at many local stores such as Wal-Mart, Michaels Crafts, or JoAnne's Crafts and are also available online in a variety of sizes.

Permanent markers come in a wide variety of colors and work well for this project. It is important to cover your table with some newspaper or butcher-paper and slip a piece of cardboard inside the bag so that the colors don't bleed through, and to stabilize the artwork while it is in progress.

If you don't have permanent markers, your child can use crayons. Color quite thickly and press down hard, then with an adult's help the design can be ironed to make it more permanent. To do this you will want to put a brown paper grocery bag on the ironing board to protect it from the melting crayons. Then open up another brown paper bag and put this down on the design and then iron using a medium heat. Do not move the iron back and forth, instead lift it up and down, and then allow the crayons to melt a bit into the cotton bag. Let it cool before handing it back to your child.

Design possibilities are limitless. Some children may want to just draw a picture. Others will choose to draw what they know their grandma loves such as flowers or hearts.

Some older children who love to experiment with scrapbook printing might want to print a message on the side of the bag, such as "I Love You Grandma". Others may start in the middle and write a letter going around and around in a circle until it fills the whole side of the bag. Grandma will have to turn the bag around and around as she reads the message.

Share your creativity and your love with Grandma!




Related Articles
Editor's Picks Articles
Top Ten Articles
Previous Features
Site Map





Content copyright © 2022 by Launa Stout. All rights reserved.
This content was written by Launa Stout. If you wish to use this content in any manner, you need written permission. Contact Launa Stout for details.