Becoming a Beer Judge - A Woman's Personal Journal - Phase 2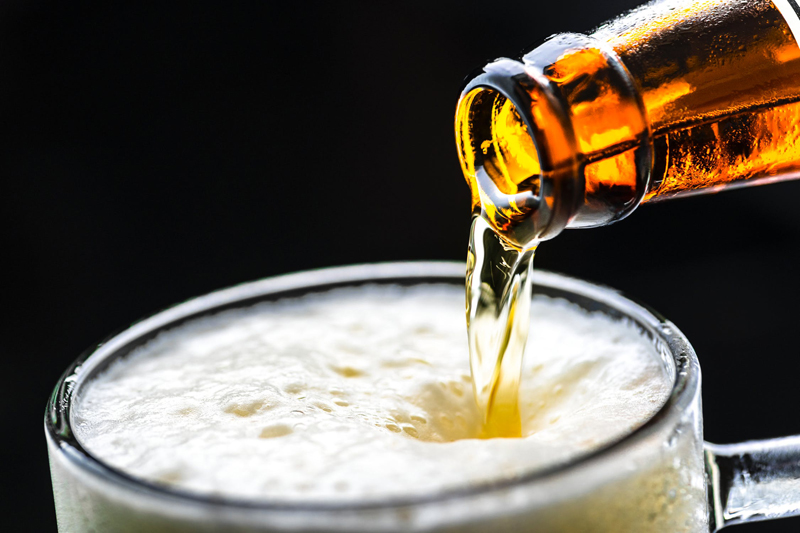 Why Would a Woman Want to Judge Beer? Phase 2 - Mastery of Chemistry and Art
As the weekend begins, I am struck with the realization that we are halfway through our Beer Judge Certification Program course. There is an extraordinary amount of knowledge and history associated with beer, and my brain feels like an overstuffed suitcase. My class-associates surmise that the course must be exceedingly difficult for a person with limited knowledge of all-grain brewing. Knowing of my limitations in this respect, they ask me for an opinion. I confirm that they are correct.

As noted in my article, "Introduction – Entering Nirvana," our first class was an overview of the Beer Judge Certification Program, the processes and ingredients that would be covered each week, the logistics of the three hour essay exam and beer evaluation, and how to taste and review beer. That first day was a gentle immersion into a soothing hot tub. The next three classes displayed the incredible talent needed to gain mastery over the chemistry-and-art of brewing beer...in other words, they were brutal!

Our instructors are Larry Horwitz, head brewer at Iron Hill Brewery & Restaurant in North Wales, Pennsylvania, USA; Jason Harris, owner and co-founder of Keystone Homebrew in Montgomeryville, Pennsylvania, USA; and Al Folsom, experienced homebrewer, beer judge and winner of numerous homebrew competitions. Al is a software consultant and is also associated with Keystone Homebrew of Montgomeryville. Listening to these masters expound on the many facets of beer and brewing is truly inspiring.

It occurs to me that, if you were to research the term "professional brewer," you would find "Larry Horwitz" as the definition. Not only is he a walking, talking encyclopedia of brewing information, but he also understands the magic involved in the creation of great beer. He is well-versed in areas of water chemistry, ions in brewing, malt and adjuncts, mash biochemistry, and the alpha acids and essential oils found in humulus lupus, or hops. In conjunction with creative, well-organized Powerpoint slides, he takes a difficult subject and breaks it down into digestible morsels. Hint: Having a beer during class helps! College was never like this!

Jason Harris and Al Folsom add icing to the cake with their proficient additions about ingredients and homebrewing. We receive first-hand exposure to different kinds of malts, as we are expected to taste each kind and note the differences and similarities. We do beer tastings during each class – often with the "model example" that defines the style.

Our second class covered the subject of water chemistry - alkalinity, pH, ions in brewing, and famous brewing waters throughout the world. The thought occurred to me that I could be drowning, but the fascination of the subject kept me buoyantly on the surface.

Class three included malt and adjuncts, mash biochemistry and wort production. "Wort is all this chemistry about?" I thought, as Larry tried to present the structure of amylose and amylopectin in simple terms. Class four reviewed the different hops for bittering and aroma , and introduced the "off-flavors" of diacetyl and acetaldehyde, complete with tasting drops in doctored beer.

When creating different styles of beer, brewers become masters of strategy in their selection of ingredients - grains, yeast strains, hops, water, adjuncts – and in the way they monitor temperature and timing. The process involved in learning to judge is an important aspect in helping brewers achieve their goals in brewing. Tough though it is, it can be a rewarding experience when you are able to provide positive feedback that results in improvement for the brewer in his/her craft. Charlie Papazian, author of The Complete Joy of Homebrewing said it best: "Relax. Don't worry. Have a Homebrew!"

Cheers!
 
You Should Also Read:
Becoming a Beer Judge - A Woman's Personal Journal
What are SRM Numbers ?
Beer Tasting Tips - Evaluating Aroma


Editor's Picks Articles
Top Ten Articles
Previous Features
Site Map





Content copyright © 2022 by Carolyn Smagalski. All rights reserved.
This content was written by Carolyn Smagalski. If you wish to use this content in any manner, you need written permission. Contact Carolyn Smagalski for details.