Becoming a Beer Judge - A Woman's Personal Journal - Phase 3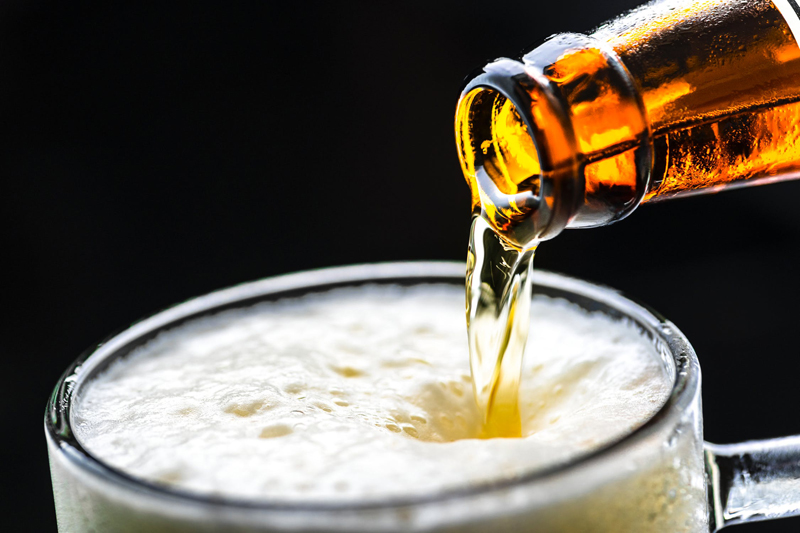 Why Would a Woman Want to Judge Beer? Phase 3 – The Home Stretch
This must be how it feels to be a racehorse. We pranced to the starting gate, were released into the mainstream, awoke with the realization that we were running with the pack, and now are galloping, with all our might, down the home stretch to the finish line.
Midway through the classes for my Beer Judge Certification Program, it occurred to me that our exam was only a few weeks away. There was a tremendous amount of information that needed to be digested, retained and understood in order to shine in the final moments. A vague feeling of panic set in, as I began to comprehend the complexity of what I was learning.
In moments of study, I began making flash cards of each different category and sub-category of beer, including their original gravities, final gravities, IBU numbers, ABV's and SRM's. These went everywhere with me, demanding my attention at traffic lights and during lunchtime respite. I made charts, categorizing beers within their average original gravity levels, and graphs, categorizing beer styles by Bitterness Units. It was also helpful to create geographical lists of European areas from which each important beer style emerged, along with their unique history and distinguishing physical characteristics.
Our classes progressed while we learned about famous scientists, along with their discoveries in the biological realm of yeast. We were exposed to attenuation and flocculation, yeast strains, metabolism and life cycles, colony morphology and how yeast growth affects flavor.
Our class was introduced to sensory science and how to troubleshoot off-flavors. By using an average lager as a base, simulated unpleasant flavor profiles were created using a doctoring kit. Some were easy to distinguish, while others were subtle. We were all aware that people have different levels of sensory perception, but this clearly illustrated the point. The doctored beer was, for the most part, disgusting. We began to think that our instructors, Larry Horwitz, Jason Harris and Al Folsom, had streaks of malevolence in their character. During that same class, however, we were introduced to some world-class beer styles – a true sign that they were not "The Evil Trio" in disguise.
Successive classes taught us basic formulation of all-grain recipes. It was explained that we would be expected to formulate a given all-grain recipe for a particular style during the exam. Instructor Jason Harris of Keystone Homebrew, Montgomeryville, PA, USA had organized an easy-to-follow guide to help us in our formulation of a recipe on-the-fly. I thought I had digested the information reasonably well.
The next day I decided to review the all-grain recipe guide and set out to create a practice concoction. As an extract brewer, I had never thought about the logistics of all-grain brewing. As I began applying numbers and ingredients to Jason's guide, it occurred to me that I had no knowledge of the detailed step-by-step process – the "how to" part of all-grain brewing. I reached for The Complete Joy of Home Brewing, 3rd Edition by Charlie Papazian, the most important book for homebrewers on the market.
Papazian, all I can say is, "You have pulled me out of the muck of the mash, and into the land of euphoria and all-grain brewing! Thank you!"
The last two classes reviewed possible exam questions, critiqued our different answers, explained the complex answers that were expected (even if the questions "appeared" to be simple and basic), reviewed beer tasting and off flavors, and delved into confusing details with greater passion. The night before our final class, we had a significant amount of snow. Twelve to sixteen inches allowed only three of us, and instructors Jason Harris and Larry Horwitz, to brave the slick roads in a final surge for the finish line.
As a fun part to my journalistic story about the BJCP classes, let me present some actual emails I had sent, detailing my experience. I hope you will find it as humorous and revealing as I do:
1/23/06 "Beer class was good yesterday - some world class stuff, and some doctored beer - the doctored stuff was disgusting..."
1/31/06 "I just got home from BJCP...Sensory overload!!! Okay, whose idea was it that I could possibly learn all this stuff?

I'm not a freakin' chemist! I'm not a freakin' research scientist! I'm not a brewer with 10 years experience! I'm not a water specialist for the EPA! What am I doing in this??? Aviation is simple compared to this stuff...Give me the electrical system of an airplane...how about weight and balance, VOR/DME holding techniques or precision instrument approaches?
At least I came home with a mixed case of world-class beer so I can practice. Life is sweet if you look hard enough..."
2/6/06 "What a great class! I LOVE this stuff! It's pretty complex, but I'm finally getting to the point that my brain doesn't shut down...and Larry Horwitz, the head brewer, [that's Larry Horwitz, picture at the right] was good enough to stay an extra 40 minutes (?) to go over the mashing process with me. Damn! He's like a chemistry book! It's actually fascinating.

Ok...we had great stuff tonight, too. Westmalle Tripel, Orval, Rodenbach Red and Hanssens Kriek…and I had an Iron Hill Kryptonite - Imperial IPA with over 10 different hops - Whoa - A hophead's Nirvana! The great aroma alone is enough to drive you crazy!

Anyway, I'm really cranked up at the moment. I know this is a flip! Larry referred me to two more books...uh-oh! I feel like I've been bitten by the aviation - I mean - "beer & brewing" bug, bigtime. This is a good thing."

Are you as humored by my actual words as I am?

The exam is next: The final moments.
The final moments are, after all, not final moments. One of the commitments to being a beer judge is to increase your knowledge on an ongoing basis. Theoretical knowledge that is acquired through classes and books is a necessary part of being a beer judge, as is practical knowledge, acquired through the experience of judging, brewing, assisting at competitions and serving the BJCP in various capacities.
The three-hour exam is usually taken more than once in the course of service in the BJCP. As you acquire more experience, you can advance to a higher rank and the necessity to prove your increased knowledge can only be measured by taking the exam again. The questions will differ, but the knowledge base is stable and measurable.
Cheers!

 
You Should Also Read:
Becoming a Beer Judge - A Woman's Personal Journal - Phase 2
Becoming a Beer Judge - A Woman's Personal Journal
Beer Judge Basics & Continuing Education


Editor's Picks Articles
Top Ten Articles
Previous Features
Site Map





Content copyright © 2022 by Carolyn Smagalski. All rights reserved.
This content was written by Carolyn Smagalski. If you wish to use this content in any manner, you need written permission. Contact Carolyn Smagalski for details.