Becoming a Beer Judge - A Woman's Personal Journal - The Grande Finale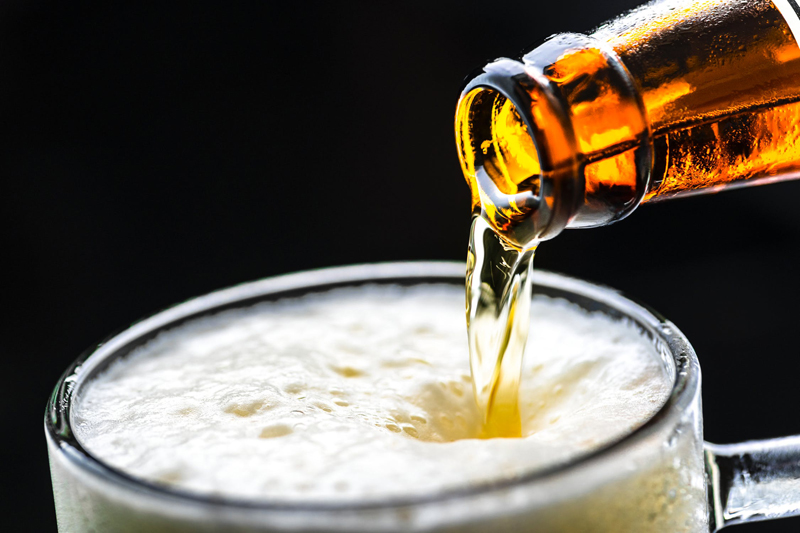 Why Would a Woman Want to Judge Beer? The Final Exam


My stomach was in the shape of a pretzel. Well, not really, but it would be fitting to have a little intensity associated with the upcoming final exam.

There was intensity, but not the stomach-wrenching type. I had locked myself in my study for the entire day on Saturday, going over charts, history, styles, brewing methods, chemistry and the ingredients associated with beer. It was all starting to make sense, and I wished my total immersion into the vat of beer had come sooner. The exam was to be Monday evening, and time seemed to be passing at the speed of a lightning bolt.

By the end of the day, dizzy-headed Sponge Bob and I could have been cousins. I had absorbed all the information my brain could hold. This great treasure of knowledge had suddenly merged within my head, making me feel like a microbrew about to be swallowed by the great HopDevil himself. All the clarity from the mid-day study-session had dissolved, and I was left with a mental implosion of information. It was time to give it a rest.

The Sunday morning light seemed to be touched with silver as my eyes opened the next day. A beautiful blanket of snow landed like a symphony - twelve inches deep across the walk, rising to two feet where the wind had been privileged to blow. I determined that shoveling snow would provide me with a mental break, and the bright, cold air would oxygenate my spirit. Good decision!

Our last BJCP class was held that afternoon. Three of us braved the slick roads to the finish line, where we were met by our dedicated instructors, Larry Horwitz, Head Brewer at Iron Hill Brewery in North Wales, PA, USA and Jason Harris, owner of Keystone Homebrew in Montgomeryville. We reviewed our areas of weakness, and emerged ready to conquer the dragon.

Monday night – Exam time. Only ten people, of our original 25 to 30 class associates, decided to take the exam. It was an understandable result. The thought of disseminating so much complex information onto a tablet of paper within a three-hour block of time was a bit unnerving. The thought of evaluating four beers during the exam, however, was comforting enough to ease the tension.

It was easy enough to begin the exam. The first question is always the same: "In one page or less, describe the purpose of the Beer Judge Certification Program and give the requirements for the different judging levels; (Short answer only – no more than one sentence for each) What are five primary reasons for boiling wort and how does the brewer achieve these objectives?"

This exercise of penning the answer to a familiar question was enough to settle my mind into a forward thinking direction. I decided to review all the questions on the test, making note of those that would merit more complex answers. As an immediate aid, I quickly wrote the names of Classic Styles for every beer mentioned, so I would have a solid frame-of-reference for noting similarities and differences among diversified styles of beer. We were asked to create a recipe for an American Pilsner, a lager style that would require a step infusion or decoction mash, along with "Americanized" ingredients. This would take a bit more time to create, so I jotted down the basics, left some room for completion, and moved on to conquer the items that could be answered more quickly.

We compared differing beer styles, "three cities" associated with styles of beer, explained the source of "off" characteristics in beer and expounded on the life cycle of yeast, the different types of yeast, and why selection of yeast is important to the brewer. Then I returned to the recipe question to complete my thoughts.

After the first hour, we began to evaluate actual beer samples. Our first beer was tainted with an off flavor. It was actually difficult to determine what the exact problem was. Familiarity with each style is necessary, because some flavors that would be unacceptable in one style – fruity esters in lagers, for example – would be perfectly acceptable in others – these same fruity esters in Belgian or English Ales, for instance, would be acceptable.

Yes, this lager was painfully flawed, but it is necessary to fully evaluate the beer, searching for the good characteristics, as well, so the brewer receives some measure of positive feedback and encouragement, despite the flaw. Our last beer was the opposite end of the spectrum – a world-class example of a perfect doppelbock. After the exam, our instructors revealed that the last beer was Paulaner Salvator Doppelbock, one of the finest in the world. It was nice to know that true quality is easily recognizable.

After the exam, I thought of all the nuances I neglected to cover, and briefly scolded myself for a few blatant errors. Overall, however, it was a satisfying experience, the key to a treasure-chest of brewing and an interesting immersion into the intellectual side of beer.

War of the Worts was Saturday, February 18, 2006 – my first time as a BJCP judge. It was spectacular to be in the judge's chair.

Cheers!
 
You Should Also Read:
Becoming a Beer Judge - A Woman's Personal Journal
Becoming a Beer Judge - A Woman's Personal Journal - Phase 2
Becoming a Beer Judge - A Woman's Personal Journal - Phase 3


Editor's Picks Articles
Top Ten Articles
Previous Features
Site Map





Content copyright © 2022 by Carolyn Smagalski. All rights reserved.
This content was written by Carolyn Smagalski. If you wish to use this content in any manner, you need written permission. Contact Carolyn Smagalski for details.