Salad with Chicken, Avocado & Mango Recipe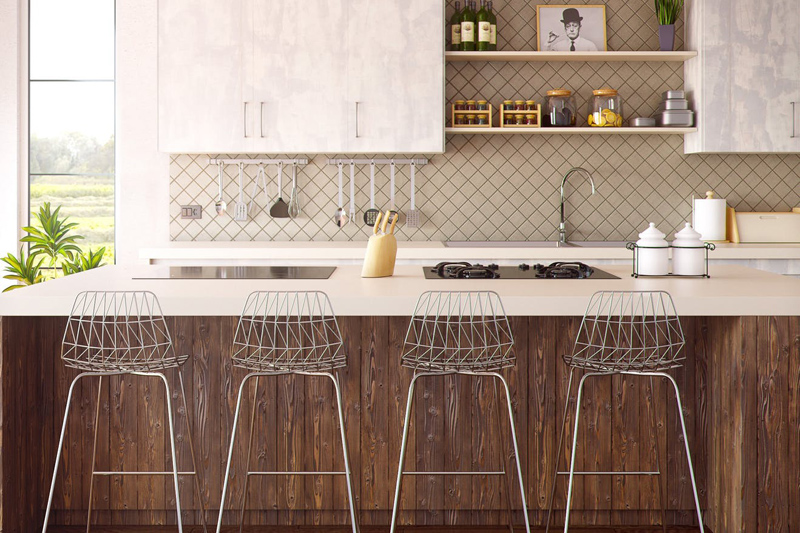 I dreamed up this salad when I was living in a place with no kitchen, and only a tiny refrigerator shared with another person. I would buy baby salad greens, a cooked chicken breast, frozen peas and corn and other fresh vegetables, then put it all together and top with dressing (recipe follows).

This is a good way to get your greens and your protein in one swoop. It's not necessary to peel carrots; just scrub well with a brush, nick off the ends, and slice or dice as preferred.

This salad makes a lovely meal in itself, or you can serve it with warm cooked rice or other grains. If you don't have all the ingredients, or prefer some of those listed but not others, feel free to modify the recipe to suit your pantry and your tastes.

Salad with Chicken, Avocado & Mango

1-2 cups mixed baby greens per person
1 chicken breast, cooked your favorite way
1 avocado, halved, peeled and diced
1 ripe mango, halved, peeled and diced
1 large ripe tomato, cut into chunks, or several cherry tomatoes
½ cup fresh or frozen peas, thawed
½ cup frozen roasted corn kernels, thawed
2 scallions, peeled and sliced thin
1 carrot, scrubbed and sliced thin
1 small handful of sunflower seeds or toasted cashews

1) Shred the meat off the chicken bones, and place in a salad bowl. Discard the bones.

2) Add the rest of the ingredients, and toss well.

3) Top with one of the dressings below, or use your favorite. Serve at once.


Two Easy Dressings

Number One:

½ cup olive oil
2-3 Tbsp. soy sauce or Braggs Liquid Aminos, or to taste
juice of 1 lemon or lime, or to taste

1) In a small bowl or a jar with a lid, pour in the olive oil and lemon juice. Add the soy sauce gradually, tasting as you go, until it is to your liking. There should be a nice balance of flavors, and each should be noticeable.

Number two:

juice of 1 lime
1-2 Tbsp. soy sauce
2 tsp. Agave syrup, or to taste

1) Blend all the ingredients in a small bowl or jar with a lid. Adjust flavors as desired.

Both of these dressings can be enhanced with the addition of fresh or dried herbs such as tarragon, lavender buds, or rosemary. Try adding a bit of garlic for a little more zip.



Related Articles
Editor's Picks Articles
Top Ten Articles
Previous Features
Site Map





Content copyright © 2022 by Caitlin McLeod. All rights reserved.
This content was written by Caitlin McLeod. If you wish to use this content in any manner, you need written permission. Contact Allyson Elizabeth D´Angelo for details.