Yes, You CAN Bake Your Own Bread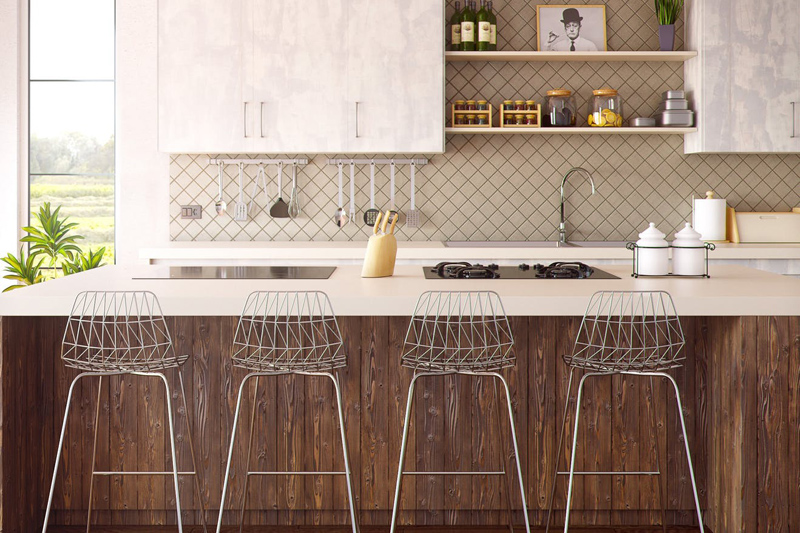 What? Bake my own bread? Who has time for that these days? Do you think bread takes forever to make from scratch, and that it's too labor-intensive for your schedule? Think again! With these simple steps and tips, you can create awesome bread in your own kitchen, and save money, too!

Bread is made from a very few ingredients: Flour, water, yeast (or sourdough starter), salt, and some sort of sweetener. Other whole grains, rolled oats, herbs, spices, and other additions can be used to create endless flavor varieties and textures. While it's true that bread dough has to rise a couple of times and be kneaded or beaten, one can also do other things while the rising and baking are taking place.

First, water is heated until it's warm, about 110-115º F. Then fresh or dried yeast is added, and allowed to bubble up. Add a bit of salt and some sweetener, then add enough flour to make a heavy dough. Or add just one cup of flour and let the batter rest for 15 minutes to a few hours; this creates what's known as a sponge. Later you will add the rest of the flour, stirring in as much as you can, then kneading in the rest.

The next step is to proof, or rise, the dough. Some doughs can be proofed just once in the bowl, then again in the pans. For better flavor, the dough is proofed once, then punched down and allowed to rise a second time in the bowl. After the loaves are formed, the bread is risen once more in the pans before baking.

I read one recipe that left the timing entirely up to the baker; each step could be completed right after the previous one, or hours later. Dough can also be refrigerated for several hours, which retards the rising action.

It is also possible to make a dough that only gets beaten, instead of kneaded, and the dough rises just once, in the pan. The texture will be rougher and there will likely be more holes in the final loaf; however, the bread still tastes delicious.

Heavy-duty mixers, such as a Kitchen Aide, have dough hooks that can be employed, instead of kneading by hand. Longer kneading creates a finer grain in the bread. Personally, I enjoy the rhythm of kneading by hand, feeling the dough take shape and become elastic under my hands, and connecting to generations of other bread bakers.

In short, bread baking is simple, relaxing, and practically fail-proof. Bread dough is very forgiving, and the many variations can accommodate any schedule and taste. Once you have tasted bread made by your own hands, you won't want to go back to commercial breads. Enjoy!



Editor's Picks Articles
Top Ten Articles
Previous Features
Site Map





Content copyright © 2021 by Caitlin McLeod. All rights reserved.
This content was written by Caitlin McLeod. If you wish to use this content in any manner, you need written permission. Contact Allyson Elizabeth D´Angelo for details.