Health Benefits of Raw Chocolate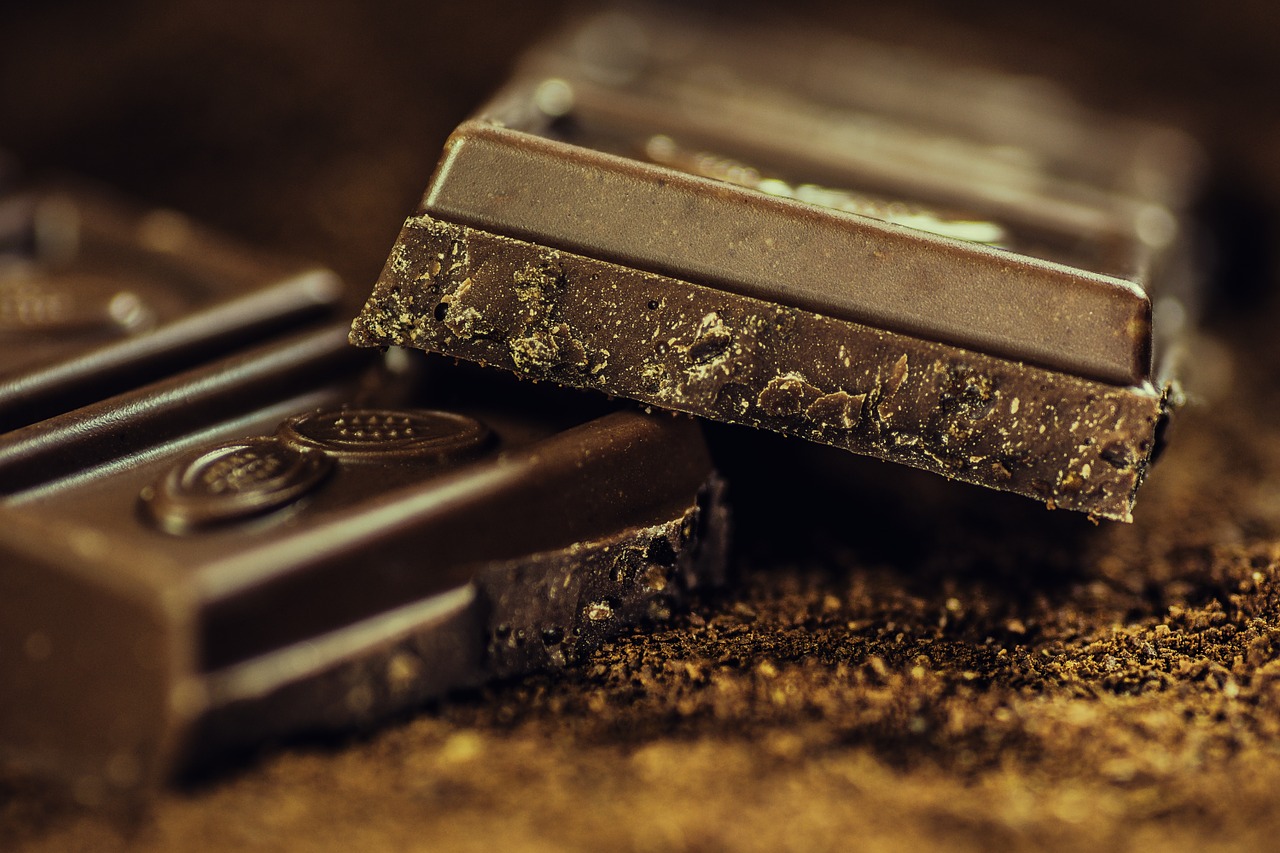 Almost everyone enjoys the processed version of chocolate found in products such as candy and cocoa from time to time. However, fewer people may realize that chocolate also comes in a natural, raw version known as cacao. This substance is derived from cacao beans, which grow on Theobroma cacao trees native to Central and South America. These legumes are picked and harvested before being opened and deseeded. Once the seeds are removed, they undergo a fermentation and drying process that typically lasts anywhere from one to two weeks. Upon completion of this cycle, raw chocolate is formed.
While regular processed chocolate has a pleasant taste, it is also rife with high quantities of sugar, fat and calories and, if not consumed in moderation, could contribute to the development of health problems. On the contrary, raw chocolate is considered quite beneficial to an individual's well-being and longevity. Some nutritionists and medical professionals refer to cacao as a "superfood." The following short piece discusses five key health attributes possessed by raw chocolate:
Contains Key Nutrients And Minerals
Raw chocolate possesses plentiful quantities of essential nutrients and minerals such as fiber, protein, healthy fats like the monounsaturated variety, many of the Vitamin B complex, numerous minerals and disease fighting substances known as antioxidants. The antioxidants contained in raw chocolate help our systems eliminate what are called free radicals, which are toxins (typically environmental) that precipitate swelling within the body's cells, organs and tissues. If left unchecked, free radical buildup could eventually lead to pain and the development of numerous ailments.
Stimulates Digestion
The fiber contained in cacao aids the digestive tract in maintaining proper flow, which prevents incidents of slowing that could provoke disturbances like gas, bloating and constipation. In addition, raw chocolate is known to enhance the digestive system's ability to produce enzymes that help metabolize food products faster and with greater efficiency.
Naturally Enhances the Mood and Brain
Raw chocolate possesses significant amounts of chemicals such as tryptophan and serotonin. These substances not only promote balanced brain chemistry but are also associated with increased feelings of happiness and tranquility. In some studies, the consumption of raw chocolate has resulted in fewer depressive episodes in those stricken with depression. In addition, cacao is believed to help the brain regulate the rest of the central nervous system.
Promotes Cardiovascular Health
Substances contained in raw chocolate are thought to lower blood pressure and strengthen blood vessels ultimately resulting in faster, uninterrupted and efficient blood flow. Cacao is also comprised of chemicals that could lower bodily concentrations of bad cholesterol, which may lead to fewer incidents of heart disease, strokes and peripheral artery disorders.
Slows The Aging Process
Some of the antioxidants found in cacao are thought to prevent the body's cells from premature destruction. This preservation of cells may result in an individual's better general health and the potential for him or her to maintain a youthful appearance for longer periods of time.
Raw chocolate is available for purchase from various online retailers and can often be found at most health food chains. When purchasing cacao, it is important to buy products labeled as raw or organic because these products contain the high quantities of the essential nutrients, particularly antioxidants that roasted products do not.
Buy Raw Chocolate on Amazon
You Should Also Read:
Raw Chocolate Truffles Recipe
Recipe for Healthier Chocolate Cake


Related Articles
Editor's Picks Articles
Top Ten Articles
Previous Features
Site Map





Content copyright © 2022 by Katherine Tsoukalas. All rights reserved.
This content was written by Katherine Tsoukalas. If you wish to use this content in any manner, you need written permission. Contact Katherine Tsoukalas for details.