Smoked Salmon & Asparagus Omelet Recipe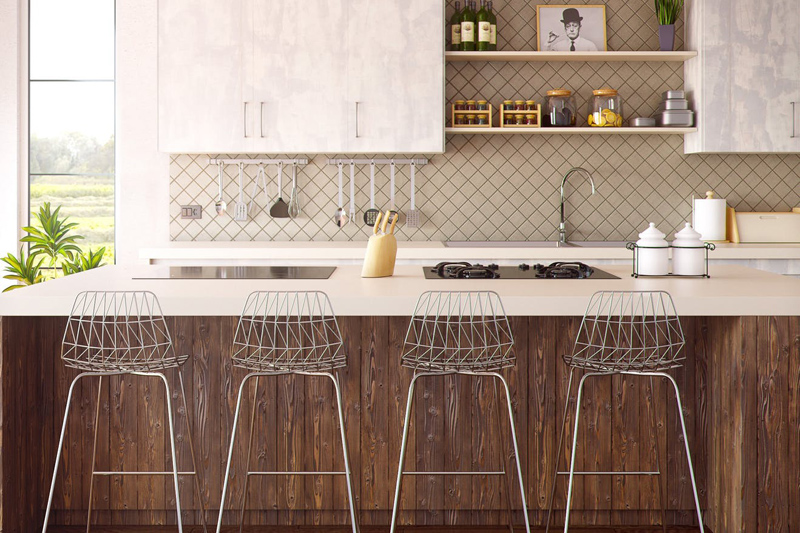 Back when I was a teenager, my mother got herself a fancy omelet pan, especially designed for creating the perfect omelet. We practiced making lovely, thin omelets with different fillings–no fluffy puffs for us–and I was thrilled when I was gifted with my own personal omelet pan later, when I first went off to live in my own apartment.

Many years later, when living in New Mexico, I got into making omelets again for a while, though by then I no longer had my trusty omelet pan. However, one can still make a pretty decent omelet with a well-conditioned cast iron skillet and plenty of butter.

The trick to making a good omelet is to pour the beaten eggs into the hot butter, rapidly tilting the pan to let the egg spread around. While the egg is still liquid, add any toppings. Then, when the eggs are set, yet still moist, fold the omelet in half and slide it out of the pan. The egg will continue cooking briefly once it's on the plate.

I got the idea for this recipe from a novel I read, in which one character was headed off to culinary school; this was something she created to impress her mother, who was opposed to her becoming a chef. It is certainly an impressive omelet.

Asparagus:

1 small bunch of slender asparagus per person

Snap off the bottoms of each stalk, rinse, and steam the stalks in the top of a double boiler until tender. Meanwhile, prepare the vinaigrette.

Raspberry Vinaigrette:

1/2 cup olive oil
1/2 cup raspberry vinegar

1/2 teaspoon salt
ground black pepper

1/4 cup fresh raspberries (optional)

Whisk together the vinegar, salt and pepper to taste. Gradually whisk in the oil in a thin stream until it is emulsified. Gently crush the raspberries with a spoon and stir them into the vinaigrette.

Omelets:

For each person, you will need:

2-3 eggs

1/2 ounce Chevre or Montrachet cheese

1 slice smoked salmon, cut into small pieces

1 Tbsp. butter

1) Beat the eggs until frothy. Heat a large skillet or omelet pan, add the butter and melt until hot. Pour in the eggs, then tilt pan to allow the eggs to spread thin.

2) Quickly dot the surface with the Chevre and salmon. When the eggs are set, fold the omelet in half and slide onto a waiting warm plate.

3) Serve at once with hot or cold asparagus and vinaigrette. This is also delicious wrapped in a warm flour tortilla.



Related Articles
Editor's Picks Articles
Top Ten Articles
Previous Features
Site Map





Content copyright © 2022 by Caitlin McLeod. All rights reserved.
This content was written by Caitlin McLeod. If you wish to use this content in any manner, you need written permission. Contact Allyson Elizabeth D´Angelo for details.