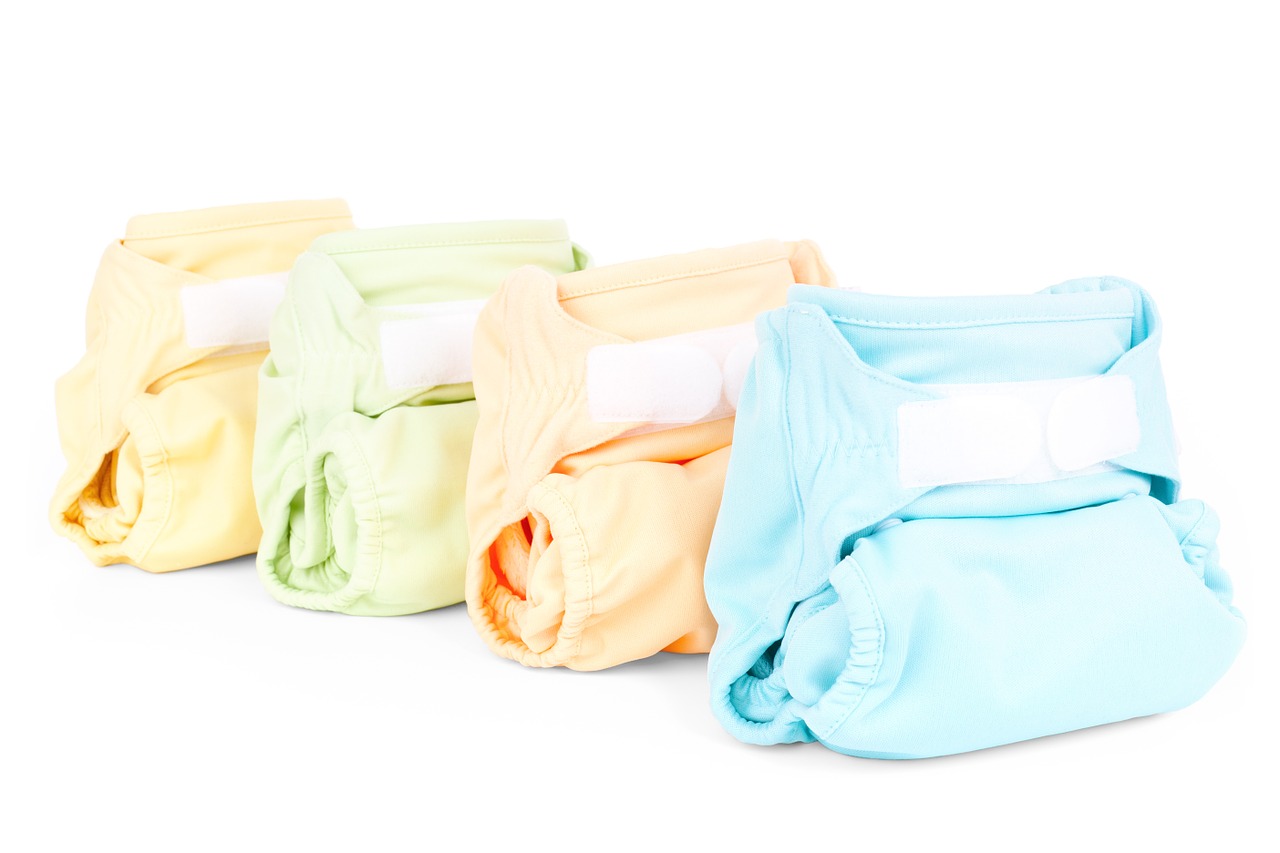 Changing diapers is a big part of life for parents of small children. Since most kids are not potty trained until age two or even later, buying and changing diapers becomes a way of life for parents. So many disposable diapers are being used each year, however, and these can really place a drain on the environment. Cloth diapers are a great alternative. Here's more information about why parents should use cloth diapers.

Cloth Diapers Save Money

Because purchasing so many diapers for such a long period represents a significant outlay of money, the desire to reduce costs is one of the big reasons that many families initially become interested in cloth diapers. Purchasing cloth diapers means that instead of filling their homes with stockpiles of disposable diapers, parents can simply buy cloth diapers and launder and reuse them.

Of course, there are upfront costs associated with the initial purchase of cloth diapers, and it may take a little trial and error to find the style of cloth diaper that works best. Once the correct cloth diaper system is identified and a tolerable laundry schedule is established, using cloth diapers saves families money by eliminating the need to constantly purchase disposable diapers.

Cloth Diapers Help Save the Environment

In addition to saving money, saving the environment is another important reason that many families are making the switch to cloth diapers. Using cloth diapers reduces the number of disposable diapers being added to landfills each week. Cloth diapers also reduce the amount of landfill waste created by the plastic bags and cardboard boxes that diapers are sold in.

Cloth Diapers are Easier on Baby's Sensitive Skin

Many parents find that using cloth diapers can be better for baby's sensitive skin because they are more breathable than disposable diapers. Using cloth diapers also relieves the worry that some parents have about the chemicals and gels used in many disposable diapers. Of course, because cloth diapers are generally less absorbent than disposables, you may need to change cloth diapers a little more frequently to keep little ones dry and comfortable.

Common Concerns about Cloth Diapers

One of the biggest concerns that parents have about cloth diapers is dealing with solid waste. However, most solid waste from diapers can simply be dumped into the toilet. After that, the diapers are simply rinsed with water and then laundered. For those who would prefer not to deal with diaper rinsing, there are several types of cloth diapers that feature disposable liners which make the process even more seamless.

Of course, using cloth diapers also means adding a few more loads of laundry each week and getting into the habit of doing laundry frequently. But considering the fact that young children are messy and usually require several daily outfit changes anyway, this is a small price to pay for the monetary and environmental savings.

While using cloth diapers instead of disposables may seem daunting, many have found that the transition was easier than they anticipated. The reduction of both expenses and waste, combined with a more breathable and natural surface for tender skin is making cloth diapers the ideal choice for a growing number of families.
You Should Also Read:
How to Make Your Own Laundry Powder
Eco-Friendly Spring Cleaning Ideas
Strategies For Clearing Away Clutter


Related Articles
Editor's Picks Articles
Top Ten Articles
Previous Features
Site Map





Content copyright © 2023 by Katherine Tsoukalas. All rights reserved.
This content was written by Katherine Tsoukalas. If you wish to use this content in any manner, you need written permission. Contact Katherine Tsoukalas for details.