Adult Pirate Costumes for Men and Women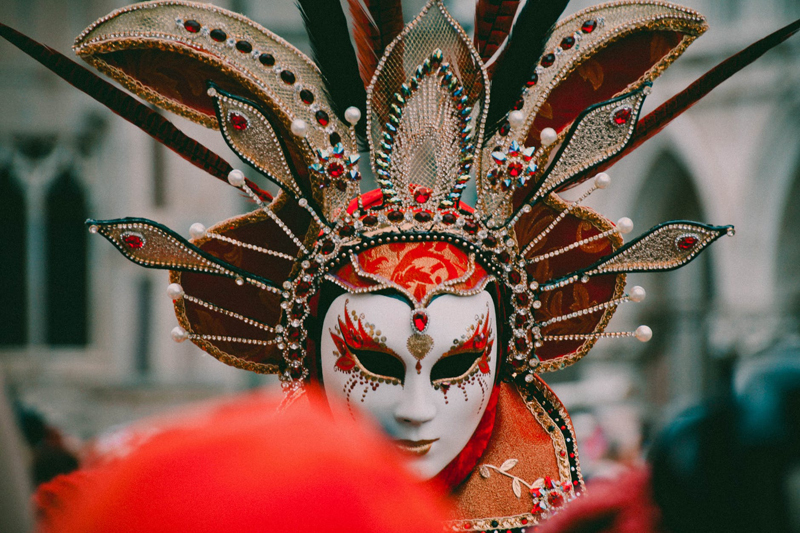 Whether you prefer Jack Sparrow or Capt. Hook, matching adult pirate costumes are great for couples.


Here's how to dress up as a cutthroat captain and his lady first mate or Tudor queen.
You have several choices when putting together a swashbuckler costume for adults. You can purchase the whole thing, you can make it, or you can put together a mix and match of different pieces. This last method is best if you want a more authentic pirate look, simply because there are more options. One online store in particular, "To Be a Pirate" carries all the individual pieces you need to create your own unique look. Another reason to create your own costume is because you can make sure it fits and flatters. I like to use the pictures from various ready-made costume houses as jumping off points for my own designs. So, browsing movie sites or costume stores is a great idea. For now, let's look at the different components of a pirate costume.
Base Pieces
Mens pirate clothing could start with a pair of brown or black pants, striped vest and a shirt with loose sleeves. Extra style points awarded for a colorful sash or bandana. Female base clothes include a satin peasant blouse, a velvet laceup corset around the waist and a ruffled petticoat. Extra points awarded for buckle shoes and jewelry like a ribbon choker.
When you get down to the nitty-gritty, though, it's all about the hat, the belt, the boots and the sword. You could also argue it's all about the coat. But accessories are what separate the true pirate from the generic swabbies and rogue gypsies and wenches out there.
The Pirate Hat
Capt. Jack Sparrow was always so concerned about his hat. But then so was Indiana Jones. Really, any iconic movie character needs a good hat (makes it easier for costume companies to merchandise). Your typical pirate hat is called a "tricorn" or 3-cornered hat. It's easily created from any wide brimmed hat. All you do is pull up three sides and secure them with a little thread. For variety, you can go for the Capt. Hook look and only pull up one side. Then it doubles as a hat for a three musketeers costume later. Once you have the base, it's time to accessorize! You'll find pirate hats trimmed with lace, feathers, brooches and beads.
Pirate Boots
Once you've got the hat, the boots are the second most important element. 17th and 18th century boots were outrageous thigh-high, heeled and very sexy on men and women, which probably explains the popularity of pirate costumes for adults in general. It's not easy to make a really convincing fake pirate boot, though you can get a pattern for spats and just make them really tall. You can also simulate bucket boots (the kind where the top folds down) by making a bell shape out of leather or dark cloth and attaching it above another pair of boots with elastic or ties.
To get the real deal on boots, you need to get them from a company that specializes in this type of footwear. I recommend To Be a Pirate's website for this. Be sure to measure your calf and thigh size when purchasing long boots online. If you have wide calves or need plus size boots, a good bet is endless.com (Amazon.com's shoe store)
Pirate Belts and Bandoliers
If you're going to be a buccaneer, you gotta have a wide leather belt, right? Preferably with an over-the-shoulder bandolier to hold your pistols and a fancy frog to hold your sword. These are the most fun to make. You can often find wide leather (or fake leather) belts at clothing stores. Scout thrift stores and yard sales for old leather bags and coats. Use the straps and belts for the bandolier and sword hanger. Thin leather can be sewn on a regular sewing machine with a size 18 leather needle.
The Pirate Sword
There are two main types of "pirate swords"-- the cutlass, with its wide curved blade and fancy hilt. And the long thin rapier or "three musketeer" model. Sometimes you can get lucky and find these at yard sales, or borrow one from a reenactor friend. If you plan to buy a pirate sword, you can go high end and spend several hundred dollars on a real sword or you can get a replica model from a costume store. If you're only wearing the costume now and then, just get a replica sword and spend the money you save on a cool jacket.
If you're going all-out, other standard halloween bits including wigs, eye patches, spooky makeup and props like a treasure chest full of gold or bones can add drama to your costume. And don't forget your adult pirate costume accessories, whether for men or women, will do double duty for any 17th or 18th century outfits, as well as all sorts of fantasy costumes. Purchasing or taking the time to make these staple wardrobe items can actually save you money in the long run.
Check out all the fun pirate-y stuff at ToBeaPirate.com
(Like this article? Why not link to it on your blog or website?)


Related Articles
Editor's Picks Articles
Top Ten Articles
Previous Features
Site Map





Content copyright © 2019 by Julie Anne Eason. All rights reserved.
This content was written by Julie Anne Eason. If you wish to use this content in any manner, you need written permission. Contact Brandi Ford for details.